Analiza usluga farmaceuta u apoteci - rezultati evropskog i nacionalnog projekta
Analysis of pharmaceutical care services – the results of the European and national projects
Authors
Tadić, Ivana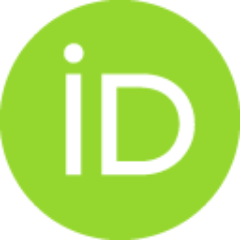 Lecture (Published version)

Abstract
Usluga farmaceuta u apoteci je pre svega orjentisana ka pacijentima i ishodima lečenja pacijenata. Analiza pruženih usluga omogućuje prepoznavanje slabih tačaka usluga i ulaganje napora za njihovo prevazilaženje. U okviru ovog predavanja biće predstavljeni rezultati dva projekta koje je u Srbiji pokrenula Katedra za socijalnu farmaciju i farmaceutsko zakonodavstvo Univerziteta u Beogradu – Farmaceutskog fakulteta. Farmaceuti Srbije su po prvi put imali mogućnost da 2012. godine učestvuju u projektu Evropske mreže za farmaceutsku zdravstvenu zaštitu koji je imao za cilj istraživanje načina pružanja farmaceutskih usluga pacijentima koji boluju od akutnih i hroničnih bolesti. Istraživanje je omogućilo sagledavanje načina pruženih usluga pacijentima, ali i upoređivanje sa rezultatima drugih zemalja. Drugi projekat sa ciljem poboljšanja pružanja farmaceutskih zdravstvenih usluga specifičnoj populaciji žena sproveden je u Apoteci Niš 2013. godine. Važniji rezultati ova dva projekta ukazuju
...
na to da približno jedna četvrtina farmaceuta vrši procenu zdravstvenog stanja pacijenata, jedna trećina nadgleda proces lečenja pacijenata i da većina farmaceuta analizira sve lekove koje pacijenti koriste i vrši promociju zdravlja i edukaciju pacijenata. Takođe, farmaceuti su pokazali spremnost da poboljšaju svoju uslugu, da učestvuju u projektima i pruže specifične farmaceutske usluge specifičnim grupama pacijenata.
Pharmaceutical care services provided by community pharmacists are primarily oriented to patients and patients' treatment outcomes. Analysis of the provided services allows identification of weak points of services and efforts to overcome them. In this lecture the results of two projects in Serbia launched by Department of Social Pharmacy and Pharmaceutical Legislation, University of Belgrade - Faculty of Pharmacy will be presented. Serbian pharmacists had the opportunity for the first time to participate in the international project in 2012 year organized by Pharmaceutical Care Network Europe. The aim of this project was to study the provision of pharmaceutical care services to patients suffering from acute and chronic diseases. This project allowed consideration of services provided to patients and comparison of the results with the results from other countries. The second project aimed to improve the provision of the pharmaceutical care services to specific women population. This p
...
roject was conducted at the Community Pharmacy Niš in 2013 year. The more important results of these two projects indicate that approximately one-quarter of pharmacists assess the health status of patients, one-third pharmacists monitor the process of the patients' treatment and that most of the pharmacists assess the patient's drug therapy and perform health promotion and education of patients. In addition, pharmacists have shown a willingness to improve their service, to participate in projects and provide specific pharmaceutical care services to specific groups of patients.
Source:
Zbornik sažetaka, 2014, 65-66
Publisher:
Savez fakmaceutskih udruženja Srbije = Phamaceutical Association of Serbia
Note:
VI kongres farmaceuta Srbije sa međunarodnim učešćem, 15-19. oktobar 2014., Beograd = VI Serbian Congress of Pharmacy with International Participations, October 15th-19th, 2014, Belgrade