Analiza farmaceutskih usluga u Evropi i Srbiji - modaliteti razvoja u svetlu novih tehnologija
Analysis of pharmaceutical services provided in community pharmacies in Europe and Serbia - modalities for future development in the light of new technologies
Authors
Tadić, Ivana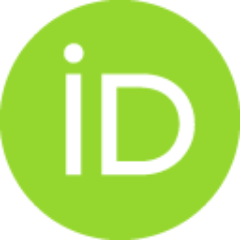 Conference object (Published version)

Abstract
Farmaceutske usluge koje se pružaju u apotekama razlikuju se u državama Evrope usled kulturoloških razlika i različitih sistema zdravstvene zaštite. Promene u farmaceutskoj regulativi i primena novih zdravstvenih tehnologija utiču na promene u pružanju farmaceutskih usluga kao i uloge farmaceuta u društvu. Velika studija sprovedena tokom 2012. i 2013. godine, sa ciljem da se analizira stepen pružanja farmaceutskih usluga, obuhvatila je farmaceute iz 16 država Evrope. Podaci o uslugama prikupljeni su pomoću "Behavioral Pharmaceutical Care Scale" (BPCS) upitnika. Učešćem u studiji, po prvi put je omogućeno da se farmaceutske usluge koje se pružaju u Srbiji porede sa farmaceutskim uslugama drugih zemalja. Prosečan BPCS skor farmaceuta (n=374) iz Srbije iznosio je 77,5±25,5. Najveći BPCS skor zabeležen je u Švajcarskoj (82,7±22,8) dok je najniži zabeležen u Litvaniji (60,4±20,8). Mali procenat farmaceuta Srbije (3,7%) pripao je kategoriji "pružaoci farmaceutskih usluga" (farmaceuti čiji j
...
e skor bio u rasponu najviših 20% vrednosti ukupnog BPCS skora). U ponovljenoj studiji sprovedenoj 2018. godine u Apoteci Beograd (učestvovalo 59 farmaceuta) ukupan prosečan BPCS skor iznosio je 84,3±22,1, dok je 8,5% farmaceuta pripao kategoriji "pružaoci farmaceutskih usluga". U poslednjih pet godina zabeležen je porast ukupnog BPCS skora farmaceuta iz Srbije. Tokom ovog perioda mnogi zakonski akti od značaja za farmaceutsku praksu pretrpeli su izmene ili su usvojeni novi. Implementirane zdravstvene tehnologije omogućile su izdavanje lekova putem obnovljivih elektronskih recepata, olakšano pružanje informacija o lekovima (načinu upotrebe lekova, interakcijama između lekova kao i interakcijama lekova sa hranom ili dijetetskim suplementima, adherenci), olakšanu saradnju farmaceuta sa drugim zdravstvenim radnicima, kao i edukaciju farmaceuta putem elektronskih platformi. Sve ove promene značajno su uticale na promenu uloge farmaceuta u društvu
The pharmaceutical services are different across European countries due to country specific practice culture and systems of health delivery. Changes in pharmaceutical regulations and implementation of new health technologies influence the evolution of pharmaceutical services and community pharmacists' role. In 2012 and 2013 year the large study, with the aim to assess the degree of provision of pharmaceutical services by community pharmacists, was conducted across Europe using the Behavioral Pharmaceutical Care Scale - BPCS. For the first time, pharmaceutical services in Serbian community pharmacies were compared with the services of other 15 European countries that participated in the study. The total BPCS average score achieved by Serbian pharmacists (n=374 pharmacists) was 77.5±25.5 (the highest score was 82.7±22.8 of Switzerland pharmacists and the lowest was 60.4±20.8 of Lithuanian pharmacists). Only 3.7% Serbian pharmacists were categorized as "providers of pharmaceutical care"
...
according to the classification of the top 20% of the total BPCS score. In repeated study conducted in 2018 year in Serbia within the Pharmacy Belgrade (n=59 pharmacists), the overall BPCS average score was 84.3±22.1 and 8.5% Serbian pharmacists were categorized as "providers of pharmaceutical care". The overall BPCS score of the Serbian pharmacists was increased in the last five years. During this period many pharmaceutical regulations have been changed, some have been adopted and new technologies have been implemented. New health technologies enabled dispensing medicines on repeatable prescriptions, easier provision of information about medicines (medication use; interactions with other medicines, food and dietary supplements; adherence), easier referral and consultation activities as well as on-line education of pharmacists. All of these changes significantly influenced the change of the pharmacists' role in the society.
Source:
Arhiv za farmaciju, 2018, 68, 2, 232-233
Publisher:
Beograd: Savez farmaceutskih udruženja Srbije
Note:
VII Kongres farmaceuta sa međunarodnim učešćem, 10-14. Oktobar, 2018. Beograd: VII Serbian Congress of Pharmacy with International Participations, October 10th-14th, 2018