Evaluacija pružanja farmaceutskih usluga u apoteci Beograd
Analyses of the pharmaceutical care services provided by community pharmacists within the pharmacy Belgrade
Authors
Bjeletić, Jasminka
Tadić, Ivana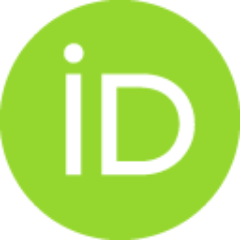 Tasić, Ljiljana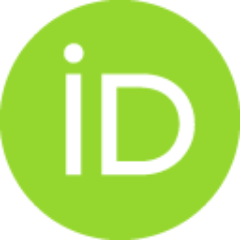 Jović, Sanja
Odalović, Marina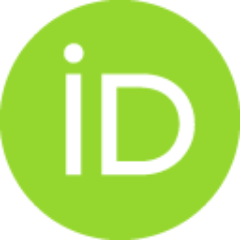 Lakić, Dragana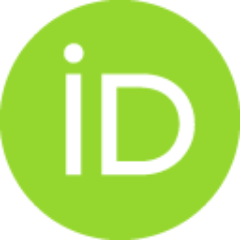 Conference object (Published version)

Abstract
U dinamičnom okruženju apotekarske prakse poznata je činjenica da se uloge i aktivnosti farmaceuta menjaju. Samim tim drugačije su odgovornosti i zaduženja farmaceuta i uočava se potreba za analizom zdravstvenih usluga koje pružaju farmaceuti u javnim apotekama. Cilj istraživanja je struktuirana evaluacija pružanja farmaceutskih usluga u apotekama primarne zdravstvene zaštite. Istraživanje je sprovedeno u periodu maj‐jun 2018. godine u Apoteci "Beograd" (AB). Kao alat za prikupljanje podataka korišćen je upitnik za ispitivanje načina pružanja farmaceutskih usluga (Behavioral Pharmaceutical Care Scale, BPCS) koji se sastoji iz dva dela. Deo A ispituje demografske podatke i usluge koje pružaju farmaceuti. Deo B sadrži pitanja grupisana u 3 dimenzije: "aktivnosti koje su direktno u vezi sa pacijentima", "aktivnosti konsultovanja i upućivanja pacijenata" i "instrumentalne aktivnosti". On line upitnik je prosleđen svim apotekama AB. U istraživanju je učestvovalo 59 farmaceuta, pretežno žens
...
kog pola (91,5%) i prosečnog radnog staža 19,6 godina. Akademske specijalističke studije je završilo oko četvrtina ispitanika. Prosečan broj farmaceuta i farmaceutskih tehničara po apoteci iznosio je 4,4 odnosno 2,6. Prostor za konsultacije posedovalo je 45,7% apoteka. Prosečan rezultat i procenat od maksimalnog rezultata za svaku od tri dimenzije B dela upitnika iznosili su: za aktivnosti koje su direktno u vezi sa pacijentima 30,8 (36,2%), za aktivnosti konsultovanja i upućivanja pacijenata 28,1 (62,5%) i za instrumentalne aktivnosti 25,8 (64,7%). Ukupan prosečan BPCS rezultat iznosio je 84,3 (51,1%). Detaljnija analiza pojedinačnih usluga (ili domena) može da ukaže na usluge koje treba da se unaprede i da pruži smernice za dalji razvoj farmaceutskih usluga u cilju unapređenja rada sa pacijentima. Ispitivani farmaceuti pružaju većinu farmaceutskih usluga definisanih u BPCS‐ upitniku. Daljim analizama koje će obuhvatiti poređenje rezultata iz ostalih javnih apoteka, biće omogućeno stvaranje još bolje osnove za unapređenje rada farmaceuta u svakodnevnim aktivnostima u apoteci.
In the dynamic environment of pharmacy practice, the responsibilities and duties of pharmacists are changing, and the analysis of pharmaceutical services is needed. The aim of the research is a structured evaluation of the provision of pharmaceutical services in community pharmacies. The research was conducted in the period May‐June 2018 in community pharmacy chain ‐ Pharmacy Belgrade (PB). As data collection tool the Behavioral Pharmaceutical Care Scale (BPCS) was used. The questionnaire consists of two parts. Part A examines demographic data and services provided by pharmacists. Part B contains questions grouped in 3 dimensions: "direct patient care activities", "referral and consultation activities" and "instrumental activities". The online BPCS questionnaire was forwarded to all pharmacies within PB. The research included 59 pharmacists, mostly female (91.5%) with average work experience of 19.6 years. Academic specialist studies completed about a quarter of respondents. The avera
...
ge number of pharmacists and pharmacy technicians per pharmacy was 4.4 and 2.6 respectively. Private patient consultation areas were present in 45.7% pharmacies. The average score and percentage of the maximum achievable score for each of the three dimensions of the questionnaire's B part were: for the direct patientcare activities 30.8 (36.2%), for the referral and consultation activities 28.1 (62.5 %) and for the instrumental activities 25.8 (64.7%). The overall average BPCS score was 84.3 (51.1%). A more detailed analysis of particular services (or domains) can point to services that need to be improved and provide guidelines for the further development of pharmaceutical services in order to improve work with patients. Pharmacists provide most of the pharmaceutical services defined in the BPCS questionnaire. Comparison of these results with results of other community pharmacies could enable further improvement of pharmaceutical care services.
Source:
Arhiv za farmaciju, 2018, 68, 3, 753-754
Publisher:
Beograd : Savez fakmaceutskih udruženja Srbije
Note:
VII kongres farmaceuta sa međunarodnim učešćem, Beograd 10-14.oktobar 2018 / VII Serbian Congress of Pharmacy with International Participations, October 10th-14th, 2018, Belgrade