Biomarkers of vitamin D status in healthy adults: associations with serum lipid parameters – a pilot study
273 Biomarkeri statusa vitamina D kod zdravih odraslih osoba: povezanost sa serumskim lipidnim parametrima – pilot studija
Authors
Zeljković, Aleksandra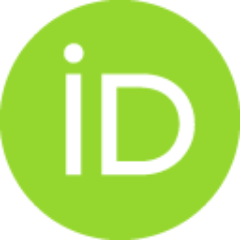 Vladimirov, Sandra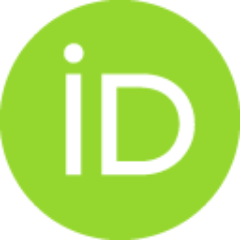 Gojković, Tamara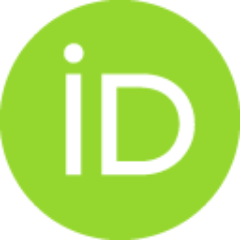 Vekić, Jelena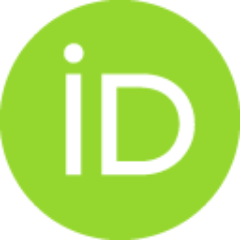 Mihajlović, Marija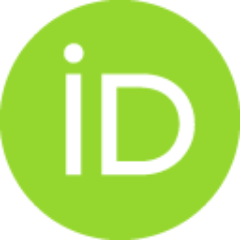 Spasojević-Kalimanovska, Vesna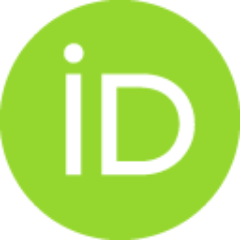 Article (Published version)

Abstract
Vitamin D deficiency is among important healthcare challenges today. Traditionally, vitamin D status is assessed through determination of 25-hydroxy metabolite (25(OH)D), but novel data point to 24,25(OH) 2 D and 25(OH)D/24,25(OH) 2 D ratio (VDMR) as promising biomarkers. It is widely accepted that the biological role of vitamin D exceeds its well-known contribution to bone turnover. However, its effects on overall energy metabolism and lipid status alterations are not completely understood. In this study, we analyzed the relationship of vitamin D status assessed as concentrations of 25(OH)D3 and 24,25(OH) 2 D3 determined by liquid chromatography-tandem mass spectrometry, as well as VDMR with advanced lipid status parameters. Vitamin D status biomarkers, routine parameters of lipid status and size and distribution of lipoprotein subclasses were determined in 89 healthy adults (35 with adequate vitamin D status and 54 with vitamin D deficiency). Our results indicated a preponderance of
...
pro- atherogenic small, dense LDL particles (sdLDL) in vitamin D deficient subjects. Both 25(OH)D and 24,25(OH) 2 D were associated with a relative proportion of sdLDL (B: -0.410; SE: 0.154; P=0.010; and B: -2.041; SE: 0.969; P=0.039, respectively). Positive correlation was found for VDMR and relative proportion of HDL 3a particles (ρ=0.251; P=0.024). VDMR value was decreased in subjects with vitamin D deficiency (P=0.001), thus implying its usefulness as a biomarker. A thorough investigation of novel vitamin D biomarkers and advanced lipid status parameters can be useful in the estimation of individual risk for the development of cardiometabolic alterations.
Deficijencija vitamina D je jedan od značajnih izazova za zdravstvene sisteme današnjice. Tradicionalno, status vitamina D se procenjuje na osnovu određivanja koncentracije njegovog 25- hidroksi metabolita (25(OH)D), ali novi podaci ukazuju na potencijalni značaj 24,25(OH) 2D i odnosa 25(OH)D/24,25(OH) 2 D (VDMR). Danas je široko prihvaćeno da biološka uloga vitamina D uveliko prevazilazi njegove efekte na koštani promet. Međutim, još uvek nije u potpunosti jasan uticaj vitamina D na energetski metabolizam i izmene lipidnog statusa. U ovom istraživanju ispitivali smo povezanost između statusa vitamina D, procenjenog na osnovu nivoa 25(OH)D3 i 24,25(OH) 2 D3 koji su određeni metodom tečne hromatografije – tandem masene spektrometrije, te VDMR sa standardnim i novim parametrima lipidnog statusa. Ispitivani analiti određeni su kod 89 zdravih odraslih osoba. Naši rezultati ukazuju na povećan udeo malih gustih LDL čestica (sdLDL) kod osoba sa deficijencijom vitamina D. Koncentracije 25(OH)D
...
i 24,25(OH) 2 D su bile nezavisno povezane sa relativnim udelom sdLDL (B: -0,410; SE: 0,154; P=0,010; i B: -2,041; SE: 0,969; P=0,039, redom). Uočena je pozitivna korelacija između VDMR i relativnog udela HDL 3a (ρ=0,251; P=0,024). VDMR je snižen kod osoba sa deficijencijom vitamina D (P=0,001), što implicira njegov značaj kao potencijalnog biomarkera. Detaljno ispitivanje novih biomarkera statusa vitamina D i parametara lipidnog profila može biti korisno u proceni individualnog rizika za razvoj kardiometaboličkih poremećaja.
Keywords:
24 / 25(OH)2D3 / 25(OH)D3 / advanced lipid status / sdLDL / VDMR / vitamin D biomarkers / biomarkeri statusa vitamina D / parametri proširenog lipidnog statusa
Source:
Arhiv za farmaciju, 2022, 72, 2, 260-273
Publisher:
Pharmaceutical Association of Serbia
Funding / projects: