Modification of Keggin anion structure with ion beams—A new spectroscopic insights into the effects of keV- and MeV-ion beam irradiation on 12-tungstophosphoric acid
Authors
Mravik, Željko
Bajuk-Bogdanović, Danica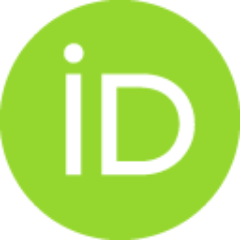 Jovanović, Sonja
Rmuš, Jelena
Olejniczak, Andrzej
Mraković, Ana
Lazarević, Jasmina
Uskoković-Marković, Snežana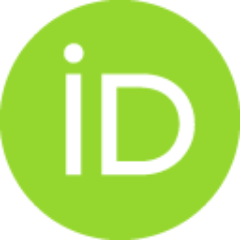 Lazarević, Nenad
Skuratov, Vladimir
Jovanović, Zoran
Article (Published version)

Abstract
Ion beam irradiation is a versatile tool for structural modification andengineering of new materials. In this study, 12-tungstophosphoric acid (WPA)films of different thickness were spin-coated on platinized silicon substrate andirradiated with low energy hydrogen ions (10 keV) and swift heavy ions (Bi,Xe, and V) with energies up to 710 MeV. The different energy/fluence combi-nations allowed controllable structural changes that were investigated in detailusing Raman and Infrared spectroscopy. For 120-nm-thick WPA samples, theirradiation led to the decrease of intensity of the skeletal and W-Oc-W bands ofKeggin anion in order: Bi < V < Xe (for their applied energy/fluence combina-tion). Also, symmetry change of Keggin anion similar to the one observed inthe case of Keggin anions interacting with the supports was observed. For theselected ion beam irradiation parameters, xenon ion beam induced transforma-tion of WPA to polytungstate. For 20-μm-thick WPA samples, the irradiationwith hydro
...
gen ion beam induced changes of skeletal vibrations and increasedindividualistic behavior of Keggin anions. As the fluence increased, theamount of the Keggin anions partially transformed to bronze also increased.Irradiation with vanadium also caused transformation to bronze-like structurebut with higher ratio of terminal W=Odbonds. The overall results show clearReceived: 9 February 2022Revised: 17 June 2022Accepted: 5 July 2022DOI: 10.1002/jrs.6423J Raman Spectrosc.2022;1–11.wileyonlinelibrary.com/journal/jrs© 2022 John Wiley & Sons Ltd.1correlation between degree of structural modification of WPA and thecalculated displacement per atom value. These results open possibilities forengineering new catalytically active structures of polyoxometalates with thehelp of ion beams.
Keywords:
ion beam irradiation / polyoxometalates / polytungstates / spectroscopic study / structure
Source:
Journal of Raman Spectroscopy, 2022, 53, 11, 1974-1984
Funding / projects:
the Ministry of Education, Science and Technological Development (MoESTD) of the Republic of Serbia, and part of it was realized in the framework of MoESTD–Joint Institute for Nuclear Research collaboration.