Phytotherapy of acute upper respiratory tract infections in children
Fitoterapija akutnih infekcija gornjih respiratornih puteva kod dece
Authors
Kundaković, Tatjana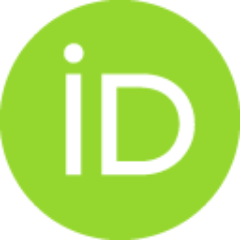 Maksimović, Zoran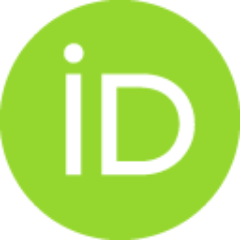 Article (Published version)

Abstract
Acute upper respiratory tract infections (URIs) are the most common infections in the population, especially in children. URIs are mostly of viral origin and tend to resolve spontaneously in approximately one week. Bacterial URIs are less common, and come mostly as superinfections of acute viral diseases. The therapy is symptomatic and aimed at alleviating cough, maintaining the patency of airways and preventing disease progression. If there are no reasons to see a doctor, parents should be advised to apply general measures and give herbal medicinal products to their children, in an attempt to relieve cough, sore throat and nasal symptoms. In productive cough, herbal expectorants, such as, for example, Hederae helicis folium extracts, are used to facilitate the elimination of mucus. On the other hand, demulcents (Althaeae radix, Plantaginis lanceolatae folium) alleviate dry cough by reducing local irritation. Honey also significantly reduces the frequency and severity of acute cough ep
...
isodes. Extracts of Sisymbrii officinalis herba and Pelargonii radix are useful for the alleviation of nasal symptoms and sore throat. If the application of the proposed herbal products does not resolve the symptoms within a week, advice of a medical doctor should be sought. © 2022, Pharmaceutical Association of Serbia. All rights reserved.
Akutne infekcije gornjeg respiratornog trakta (IGRT) su najrasprostranjenije infekcije u populaciji, a posebno kod dece. Najčešće su virusnog porekla i spontano se povlače nakon približno nedelju dana. Bakterijske IGRT su ređe i uglavnom je reč o superinfekcijama akutnih virusnih infekcija. Terapija IGRT je simptomatska i usmerena ka ublažavanju kašlja, održavanju prohodnosti disajnih puteva i sprečavanju progresije oboljenja. Ukoliko nisu prisutni razlozi za upućivanje lekaru, roditelji treba da primenjuju opšte mere i pokušaju da ublaže simptome kašlja, bola u grlu i nazalne simptome primenom biljnih lekovitih proizvoda. Kod produktivnog kašlja, koriste se biljni ekspektoransi kao što su, na primer, ekstrakti Hederae helicis folium, u cilju olakšanja eliminacije mukusa. S druge strane, demulcentna sredstva (Althaeae radix, Plantaginis lanceolatae folium) ublažavaju suv kašalj smanjenjem lokalne iritacije. Med značajno smanjuje učestalost i težinu epizoda akutnog kašlja. Nazalni simpt
...
omi i bol u grlu se mogu ublažiti primenom biljnih lekovitih proizvoda na bazi ekstrakata Sisymbrii officinalis herba, Pelargonii radix i Origani majoranae herba. Ukoliko tokom nedelju dana primene ne dođe do poboljšanja stanja, potrebno je potražiti savet lekara.
Keywords:
children / acute upper respiratory infections / herbal medicinal products / phytotherapy / fitoterapija / biljni lekoviti proizvodi / akutne infekcije gornjih respiratornih puteva / deca
Source:
Arhiv za farmaciju, 2022, 72, 3, 320-339
Publisher:
Pharmaceutical Association of Serbia