Hydrochloride Salt of the GABAkine KRM-II-81
Autori
Mian, Md Yeunus
Divović, Branka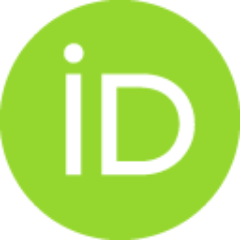 Sharmin, Dishary
Pandey, Kamal P.
Golani, Lalit K.
Tiruveedhula, V. V. N. Phani Babu
Cerne, Rok
Smith, Jodi L.
Ping, Xingjie
Jin, Xiaoming
Imler, Gregory H.
Deschamps, Jeffrey R.
Lippa, Arnold
Cook, James M.
Savić, Miroslav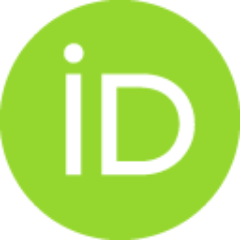 Rowlett, James
Witkin, Jeffrey M.
Članak u časopisu (Objavljena verzija)

Apstrakt
Imidazodiazepine (5-(8-ethynyl-6-(pyridin-2-yl)-4H-benzo[f]imidazole[1,5-α][1,4]diazepin-3-yl) oxazole or KRM-II-81) is a potentiator of GABAA receptors (a GABAkine) undergoing preparation for clinical development. KRM-II-81 is active against many seizure and pain models in rodents, where it exhibits improved pharmacological properties over standard-of-care agents. Since salts can be utilized to create opportunities for increased solubility, enhanced absorption, and distribution, as well as for efficient methods of bulk synthesis, a hydrochloride salt of KRM-II-81 was prepared. KRM-II-81·HCl was produced from the free base with anhydrous hydrochloric acid. The formation of the monohydrochloride salt was confirmed by X-ray crystallography, as well as 1H NMR and 13C NMR analyses. High water solubility and a lower partition coefficient (octanol/water) were exhibited by KRM-II-81·HCl as compared to the free base. Oral administration of either KRM-II-81·HCl or the free base resulted in high
...
concentrations in the brain and plasma of rats. Oral dosing in mice significantly increased the latency to both clonic and tonic convulsions and decreased pentylenetetrazol-induced lethality. The increased water solubility of the HCl salt enables intravenous dosing and the potential for higher concentration formulations compared with the free base without impacting anticonvulsant potency. Thus, KRM-II-81·HCl adds an important new compound to facilitate the development of these imidazodiazepines for clinical evaluation.
Izvor:
ACS Omega, 2022, 7, 31, 27550-27559
Finansiranje / projekti:
The authors thank the following granting agencies for support: DA011792, DA-043204, and NS-076517 and the National Science Foundation, Division of Chemistry [Grant CHE-1625735].
Naval Research (Award No. N00014-15-WX-0-0149).