Procena tehnike inhalacije farmaceuta u primarnoj zdravstvenoj zaštiti ‐ fokus na inhalatore za suvi prašak
Evaluation of inhalation technique of community pharmacists - focus on dry powder inhalers
Authors
Jovanović, Marija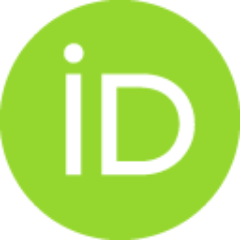 Roganović, Maša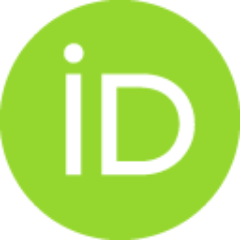 Kovačević, Milena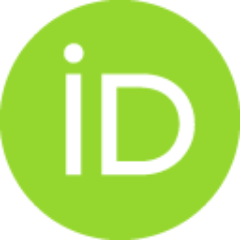 Ćulafić, Milica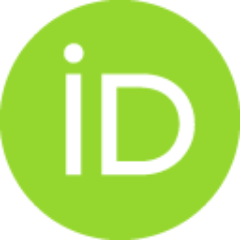 Vučićević, Katarina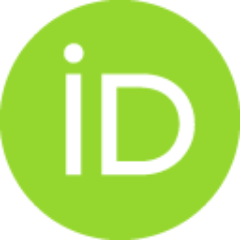 Vezmar-Kovačević, Sandra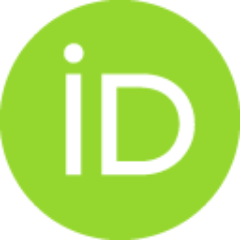 Milenković, Branislava
Miljković, Branislava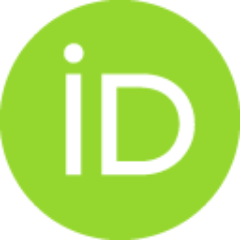 Conference object (Published version)

Abstract
Lečenje astme i hronične opstruktivne bolesti pluća (HOBP) zahteva optimalnu upotrebu inhalatora. Farmaceuti imaju značajnu ulogu u edukaciji pacijenata o pravilnoj upotrebi inhalatora, uključujuć i inhalatore za suvi prašak (eng. Dry Powder Inhalers, DPI). Cilj studije je bio da se procene i uporede veštine demonstracije farmaceuta za DPI pre i posle edukacije. U studiju su uključeni samo farmaceuti bez prethodne obuke za pravilnu upotrebu inhalatora. Skor farmaceuta je procenjen na početku i nakon obuke za pravilnu upotrebu 5 tipova DPI. Učesnici su dobijali 1 poen za svaki od četiri pravilno izvedenih koraka. Statistička analiza je izvršena korišćenjem SPSS programa (verzija 25). Wilcoxon test je korišćen za poređenje rezultata pre i posle edukacije. Prosečan skor nakon obuke bio je 3,8±0,57 za sve tipove DPI. Uočena je statistički značajna razlika (p<0,05) u postignutim skorovama pre i posle obuke farmaceuta uzimajući u obzir 594 poređenja. U 575 slučajeva skor je b
...
io viši nakon obuke, u samo 2 slučaja skor je bio niži, dok je u 17 slučajeva bio izjednačen. Ukupna stopa greške za prvi korak (priprema uređaja) bila je 2,86%, za drugi korak (izdisaj) 4,71%, za treć i korak (udisaj) 6,73% i za poslednji korak (zadržavanje daha) 5,56%. Rezultati ukazuju da je obuka unapredila veštine farmaceuta u vezi sa tehnikom primene DPI. To može doprineti boljoj kontroli astme i HOBP, nakon edukacije pacijenata. Ovo je posebno važno imajući u vidu da su farmaceuti najpristupačniji zdravstveni radnici.
Treatment of asthma and chronic obstructive pulmonary disease (COPD) requires optimal use of inhalers. Pharmacists have a significant role in educating patients on the correct use of inhalers, including dry powder inhalers (DPI). The aim of the study was to assess and compare pharmacists' DPI technique demonstration skills before and after the education. The study included only pharmacists without previous training for correct use of inhalers. Pharmacists' score was assessed at baseline and after the training of the correct use of 5 types of DPI. The participants were given a 1-point score for each of four steps performed correctly. Statistical analysis was performed using the SPSS program (version 25). Wilcoxon test was used for score comparison before and after education. The mean score after training was 3.8±0.57 for all types of DPI. There was a statistically significant difference (p<0.05) in achieved scores before and after pharmacists' training taking into account 594
...
comparisons. In 575 cases the score was higher after training, in only 2 cases the score was lower, while in 17 cases it was even. The total error rate for first step (device preparation) was 2.86%, for second step (expiration) it was 4.71%, for third step (inhalation) it was 6.73% and for last step (holding breath) it was 5.56%. The results imply that training improved pharmacist skills regarding the DPI technique. It may contribute to better control of asthma and COPD, after education of patients. This is especially important considering that pharmacist are the most accessible health care professionals.
Source:
Arhiv za farmaciju, 2022, 72, 4-suplement, S274-S275
Publisher:
Savez farmaceutskih udruženja Srbije (SFUS)
Note:
VIII Kongres farmaceuta Srbije sa međunarodnim učešćem, 12-15.10.2022, Beograd