Procena terapije i komorbiditeta kod pacijenata sa hroničnom opstruktivnom bolešću pluća
Assessment of therapy and comorbidities in patients with chronic obstructive pulmonary disease
Authors
Marković, Aleksandra
Kovačević, Milena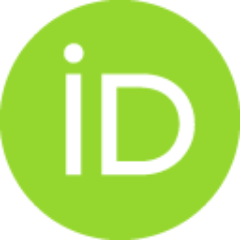 Ćulafić, Milica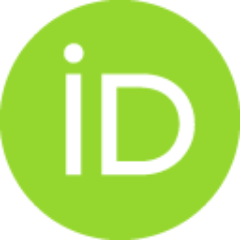 Roganović, Maša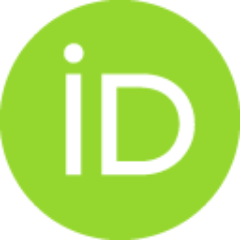 Jovanović, Marija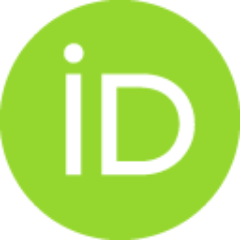 Vezmar-Kovačević, Sandra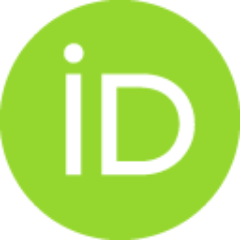 Vučićević, Katarina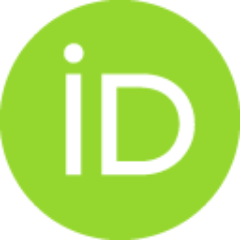 Miljković, Branislava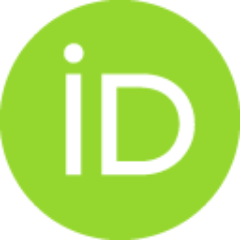 Conference object (Published version)

Abstract
Hronična opstruktivna bolest pluća (HOBP) je oboljenje sa visokom prevalencom koje karakteriše progresivna, ireverzibilna opstrukcija disajnih puteva često udružena sa pojačanim inflamatornim odgovorom. Simptomi dispneje, kašlja i umora mogu negativno uticati na kvalitet života obolelih. HOBP je često udružen sa drugim hroničnim bolestima što doprinosi njegovom morbiditetu i mortalitetu. Cilj ovog istraživanja je procena terapije u lečenju HOBP i pridruženih komorbiditeta. Sprovedena je opservaciona studija koja je uključila pacijente koji su dolazili u javne apoteke da preuzmu lek na recept za lečenje HOBP. Podaci o pacijentima su prikupljeni popunjavanjem upitnika. Deskriptivna analiza urađena je u programu Microsoft ® Office Excel 2010. U istraživanje je uključeno 82 ispitanika, od kojih su brojniji bili muškarci (56,1%). Prosečna starost ispitanika iznosila je 66,1±10,6, sa prosečnim trajanjem bolesti 10,2±3,8 godina. Najveći broj (89%) primenjivao je kombinovane inhalac
...
ione preparate (antiholinergik+β-agonista), antiholinergik 46,3%, salbutamol 24,4%, teofilin/aminofilin 26,9%, inhalacioni kortikosteroid 11.0%, antibiotike 14,6% i oralne kortikosteroide 4,9%. Čak 97,6% pacijenata imao je pridruženu hroničnu bolest - broj komorbiditeta po pacijentu 1-5. U 73,8% slučajeva je u pitanju hipertenzija, 21,3% imalo je astmu, i 12,2% dijabetes ili srčanu slabost. Primenom mMRC (modified Medical Research Council) skale za procenu dispneje, vrednosti ≥2 imalo je 53,7% ispitanika što ukazuje na slabo kontrolisanu bolest. Skoro četvrtina pacijenata bila je hospitalizovana zbog egzacerbacije (23,2%), 53,7% vakcinisano protiv gripa, a samo 3,7% protiv pneumokoka. Oko trećina ispitanika bili su pušači (35,4%). Uzimajući u obzir zastupljenost komorbiditeta u ovoj populaciji i složenost terapije, savetovanje i praćenje od strane farmaceuta moglo bi značajno doprineti sprečavanju potencijalnih terapijskih problema.
Chronic obstructive pulmonary disease (COPD) is a highly prevalent disease characterized by progressive, irreversible airway obstruction often associated with increased inflammatory response. Symptoms including dyspnea, cough and fatigue can negatively affect patients' quality of life. COPD is often associated with other chronic diseases that contribute to its morbidity and mortality. The aim of this research was to evaluate the therapy of COPD and comorbidities. An observational study included patients with a prescription for COPD medications. Patients' data were collected by completing questionnaires in the community pharmacies. Descriptive analysis was performed in Microsoft® Office Excel 2010. Among 82 participants most of them were men (56.1%). Participants' average age was 66.1±10.6 with an average disease duration of 10.2±3.8 years. Most participants (89%) used combined inhalation preparations (anticholinergic+β-agonist), anticholinergic 46.3%, salbutamol 24.4%, theop
...
hylline/aminophylline 26.9%, inhaled corticosteroid 11.0%, antibiotics 14.6% and oral corticosteroids 4.9%. Additional chronic disease was present in 97.6% of patients, with 1-5 comorbidities per patient. The majority of patients also had hypertension 73.8%, 21.3% asthma and 12.2% diabetes or heart failure. Using the mMRC (modified Medical Research Council) scale for the assessment of dyspnea, 53.7% had a score ≥2, indicating a poorly controlled disease. Almost a quarter of patients were hospitalized for exacerbation (23.2%), 53.7% were vaccinated against influenza, only 3.7% against pneumococcus and about a third were smokers (35.4%). Given the prevalence of comorbidities in this population and the complexity of therapy, counseling and monitoring by pharmacists could make a significant contribution to preventing potential drug-related problems.
Source:
Arhiv za farmaciju, 2022, 72, 4-suplement, S282-S283
Publisher:
Savez farmaceutskih udruženja Srbije (SFUS)
Note:
VIII Kongres farmaceuta Srbije sa međunarodnim učešćem, 12-15.10.2022, Beograd