Procena kvaliteta života kod pacijenata sa hroničnim bolestima
Evaluation of quality of life in chronic disease patients
Authors
Damjanović, Maja
Kovačević, Milena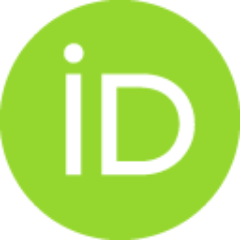 Musić, Nina
Vezmar-Kovačević, Sandra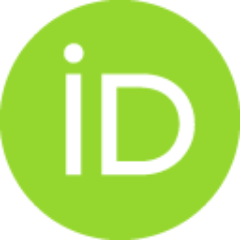 Miljković, Branislava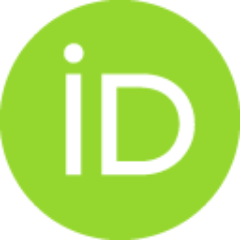 Conference object (Published version)

Abstract
Kvalitet života je postao značajan aspekt praćenja ishoda terapije u istraživanjima i svakodnevnoj praksi. Cilj istraživanja bila je procena kvaliteta života u odnosu na karakteristike pacijenata ili terapije. U istraživanje su uključeni odrasli pacijenti (≥18 godina) sa najmanje jednom hroničnom bolešću. Za procenu kvaliteta života korišćen je upitnik Euro‐Qol 5D‐5L. Statistička obrada podataka izvršena je primenom softvera SPSS (ver 27). Analizom su obuhvaćena 193 pacijenta, većinom žene (72%), prosečne starosti 53,7±17,3 godina (opseg 21-91). Polifarmacija (≥5 lekova) je bila prisutna kod 23,4%, dok je 19,2% pacijenata imalo polimorbidnost (≥3 bolesti). Najzastupljenije su bile bolesti cirkulatornog sistema (54,9%), endokrine, bolesti ishrane i metabolizma (36,3%) i muskuloskeletnog sistema (20,2%). Dobru kontrolu bolesti prijavilo je 68,4% pacijenata. Prosečna vrednost QoL iznosila je 71,1±18,6 (opseg 7-100). Određeni stepen problema sa pokretljivošću prijavilo je 46,1%,
...
brigom o sebi 5,7%, obavljanjem svakodnevnih aktivnosti 36,3%, bolom ili nelagodnošću 58%, prisustvom anksioznih ili depresivnih osećanja 46,9%. Vrednost QoL bila je statistički značajno viša kod pacijenata koji su naveli da imaju dobru kontrolu bolesti (p=0,006), dok je bila značajno niža kod pacijenata na polifarmaciji (p<0,001) ili sa polimorbiditetima (p<0,001). Nije pokazana značajna korelacija vrednosti QoL i dužine trajanja bolesti, niti starosti pacijenta. Od vrste zdravstvenog problema, vrednost QoL razlikovala se značajno samo u odnosu na prisustvo oboljenja oka (p=0,024). Značajan procenat pacijenata prijavio je uticaj hronične bolesti na različite dimenzije kvaliteta života. Kvalitet života bio je dodatno niži kod pacijenata sa istovremeno prisutnim većim brojem lekova u terapiji, većim brojem komorbiditeta, kao i sa oboljenjima oka.
Quality of life (QoL) has become an important aspect of the therapy outcomes assessment in research and daily practice. The aim was to assess the quality of life in relation to the characteristics of patients or therapy. The study included adult patients (≥18 years) with at least one chronic disease. The Euro-Qol 5D-5L questionnaire was used to assess QoL. Statistical analysis was performed using SPSS software (ver 27). The analysis included 193 patients, mostly women (72%), with mean age 53.7 ± 17.3 years (range 21-91). Polypharmacy (≥5 drugs) was present in 23.4%, and polymorbidity (≥3 diseases) in 19.2% of patients. The most common were diseases of the circulatory system (54.9%), endocrine, nutritional or metabolic diseases (36.3%) and diseases of the musculoskeletal system (20.2%). Good disease control was self-reported by 68.4%. The mean QoL value was 71.1±18.6 (range 7-100). A certain degree of mobility problems was reported by 46.1%, self- care 5.7%, usual activities
...
36.3%, pain or discomfort 58%, anxiety or depressive feelings 46.9%. The QoL value was significantly higher in patients who stated good disease control (p=0.006), while it was significantly lower in patients with polypharmacy or polymorbidities (both p<0.001). No significant correlation was shown between QoL and disease duration or patient age. The QoL value differed significantly only in relation to the presence of eye diseases (p=0.024). A significant percentage of patients reported the impact of chronic disease on various dimensions of QoL. The QoL was additionally lower in patients with polypharmacy, polymorbidity, as well as with eye diseases.
Source:
Arhiv za farmaciju, 2022, 72, 4-suplement, 260-261
Publisher:
Savez farmaceutskih udruženja Srbije (SFUS)
Note:
VIII Kongres farmaceuta Srbije sa međunarodnim učešćem, 12-15.10.2022, Beograd