Značaj interakcija lekova u proceni rizika od krvarenja pri primeni oralne antikoagulantne terapije
Drug interactions in the assessment of bleeding risk with oral anticoagulant therapy
Authors
Kovačević, Milena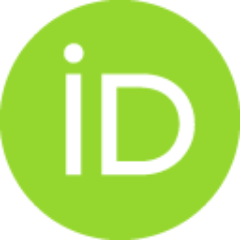 Conference object (Published version)

Abstract
Oralni antikoagulantni (OAK) lekovi imaju značajno mesto u terapiji pacijenata sa atrijalnom fibrilacijom (AF), jer dovode do smanjenja rizika od moždanog udara za 60-70%. Dostupan je veći broj alata za procenu rizika od krvarenja koji olakšavaju procenu odnosa korist/rizik. Cilj rada bila je procena rizika od krvarenja primenom HAS-BLED, ATRIA i ORBIT skora kod pacijenata sa AF na terapiji OAK. Dalje, vršena je identifikacija potencijalnih klinički značajnih lek-lek interakcija (LLI) koje mogu povećati rizik od krvarenja, a nisu uključene kao element skorova. Sprovedena je retrospektivna opservaciona studija na odeljenju kardiologije Kliničko-bolničkog centra Bežanijska kosa. Za procenu LLI korišćena je LexiInteract baza. Istraživanjem su obuhvaćena 124 pacijenta. Visok rizik od krvarenja identifikovan je kod 10,5% primenom HAS-BLED, kod 4,8% primenom ATRIA, dok nijedan pacijent nije označen kao visokorizičan primenom ORBIT skora. Prevalenca LLI koje mogu dodatno da povećaj
...
u rizik od krvarenja iznosila je 18,5%. Identifikovano je šest različitih vrsta LLI sa antagonistima vitamina K, koje mogu povećati rizik od krvarenja: lekovi u terapiji depresije, hiperaciditeta, hipotireoze, antidijabetici, statini i propafenon. Sve LLI bile su klase rizika C, odnosno zahtevaju pojačan monitoring pacijenta ili korekciju režima doziranja. Nedostatak opšte klasifikacije rizika LLI u LexiInteract bazi je što se ne razmatra prisustvo drugih faktora rizika kod pacijenta, koji mogu povećati mogućnost za pojavu neželjenih ishoda. Primera radi, u literaturi je pokazano je da je prisustvo kardiovaskularnih oboljenja značajan faktor farmakokinetičke i farmakodinamske varijabilnosti lekova. Procena LLI može dati značajan doprinos u boljem sagledavanju rizika od primene lekova i zbrinjavanju pacijenata sa AF.
Oral anticoagulants (OACs) have a significant place in the treatment of patients with atrial fibrillation (AF), as they reduce the stroke risk by 60-70%. Various bleeding risk assessment tools were developed to assess the OACs benefit/risk ratio. The study aimed to assess the bleeding risk using HAS-BLED, ATRIA and ORBIT scores in patients with AF on OACs. Additionally, potential clinically significant drug-drug interactions (DDIs) that may further increase the risk of bleeding have been identified. A retrospective observational study was conducted at the cardiology department of the Clinical Hospital Center Bežanijska kosa. LexiInteract database was used to assess DDIs. The study included 124 patients. A high risk of bleeding was identified in 10.5% using HAS-BLED, in 4.8% using ATRIA, while no patient was marked as high-risk using the ORBIT score. The prevalence of DDIs that may further increase the risk of bleeding was 18.5%. Six different types of DDIs with vitamin K ant
...
agonists have been identified: antidepressants, drugs for hyperacidity, hypothyroidism, antidiabetics, statins and propafenone. DDIs were classified as risk class C, ie they require increased patient monitoring or dose adjustment. The disadvantage of the risk classification in the LexiInteract database is that the presence of other risk factors is not considered, which may increase the possibility of adverse outcomes. For example, cardiovascular disease has been identified as a factor of the pharmacokinetic and pharmacodynamic variability of drugs. DDIs assessment can contribute to a better understanding of the risks of OACs use and improvement in the care of patients.
Source:
Arhiv za farmaciju, 2022, 72, 4 Suplement, S46-S47
Publisher:
Savez farmaceutskih udruženja Srbije
Note:
VIII Kongres farmaceuta Srbije sa međunarodnim učešćém, 12-15.10.2022, Beograd
Predavanje po pozivu (Invited lecture)