Association of octacosanol supplementation with redox status in patients on chronic statin therapy
Povezanost suplementacije oktakozanolom i parametara redoks statusa kod pacijenata na hroničnoj terapiji atorvastatinom
Authors
Zrnić-Ćirić, Milica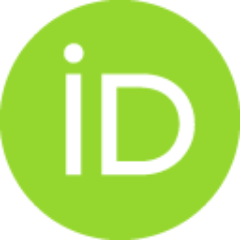 Kotur-Stevuljević, Jelena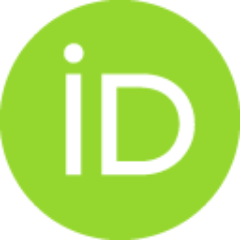 Stanković, Ivan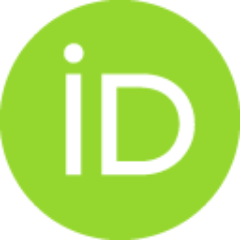 Đorđević, Brižita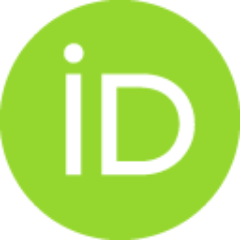 Baralić, Ivana
Ostojić, Miodrag
Article (Published version)

Abstract
Background: The uneven lipid-lowering statin effects and statin intolerance raise interest regarding the involvement of coadministration of statins and dietary supplements. This study aimed to evaluate the effects of octacosanol supplementation on markers of redox status in cardiovascular patients on chronic atorvastatin therapy. Methods: A double-blind, randomized, placebo-controlled, single-centre study was conducted. Redox status home- ostasis parameters i.e., advanced oxidation protein products (AOPP), pro-oxidant-antioxidant balance (PAB), total oxidant status (TOS), total antioxidant status (TAS), superoxide dismutase activity (SOD), total protein sulfhydryl (SH- groups), and paraoxonase 1 (PON1) activity were assessed in 81 patients. According to favorable changes in lipid profile, patients were classified into two groups: responders (n = 35) and non-responders (n = 46), and followed for 13 weeks. A principal component analysis (PCA) was applied to explore the ef
...
fect of octacosanol supplementation and the relationship between investigated parameters as predictors of responders' and non-responders' status. Results: Significant decrease in Oxy-score value was found at the endpoint compared to baseline in responders' group (21.0 (13.4–25.5) versus 15.1 (12.4–18.0); P < 0.01). PCA analysis extracted 4 significant factors in the both groups, whereas extracted factors containing »octacosanol status« variable explained 14.7% and 11.5% of the variance in responders' and non-responders' subgroups, respectively. Conclusions: Octacosanol supplementation leads to an improvement of lipid profile and markers of redox status in responders' group. New studies are needed to validate our results in order to find the best approach for personalized supplementation as a useful adjunct to standard statin therapy.
Uvod: Neujednačeni hipolipemijski efekti primene statina kao i intolerancija na statine dovode do porasta inte resovanja u vezi sa zajedničkom primenom statina i dijetetskih suplemenata. Ova studija je imala za cilj da proceni efekte suplementacije oktakozanolom na markere redoks statusa kod kardiovaskularnih pacijenata na hroničnoj terapiji atorvastatinom. Metode: Sprovedena je dvostruko slepa, randomizovana, placebo kontrolisana studija. U serumu 81 pacijenta određivani su parametri redoks statusa [produkti uznapredovale oksidacije proteina (AOPP), prooksidativno-antioksidativni balans (PAB), totalni oksidativni status (TOS), totalni antioksidativni status (TAS), aktivnost superoksid dismutaze (SOD), sulfihidrilne grupe (SH-grupe) i aktivnost paraoksonaze 1 (PON1)]. U odnosu na povoljne promene lipidnog profila, pacijenti su klasifikovani u dve grupe: responderi (n = 35) i neresponderi (n = 46), i praćeni su 13 nedelja. Rezultati: Značajno smanjenje vrednosti oksi-skora primećeno je
...
kod respondera na kraju studije u poređenju sa vrednostima na početku studije (21,0 (1 3,4 -25,5) vs. 15,1 (12,4 -18,0); P < 0,01). Principal component analiza (PCA) je primenjena da bi se procenio efekat suplementacije oktakozanolom kao i odnos između ispitivanih parametara kao prediktora odgovara u obe grupe. PCA analiza je izdvojila po 4 značajna faktora u obe grupe, pri čemu faktori koji sadrže varijablu "status oktakozanola" objašnjavaju 14,7% i 11,5% ukupne varijacije kod respondera i nerespondera, redom. Zaključak: Suplementacija oktakozanolom dovodi do poboljšanja lipidnog profila i markera redoks statusa u grupi respondera. Buduće studije su potrebne za potvrdu dobijenih rezultata a u cilju pronalaženja optimalnog pristupa za personalizovanu suplementaciju uz standardnu terapiju statinima.
Keywords:
dyslipidaemia / atorvastatin / octacosanol / redox status / dislipidemije / atorvastatin / oktakozanol / redoks status
Source:
Journal of Medical Biochemistry, 2023, 42, 1, 47-57
Publisher:
Beograd : Društvo medicinskih biohemičara Srbije
Funding / projects: