Modeling of in vitro drug release from polymeric microparticle carriers
Matematičko modelovanje in vitro oslobađanja lekovitih supstanci iz nosača tipa polimernih mikročestica
Authors
Đekić, Ljiljana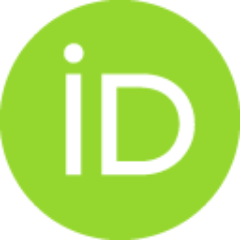 Ćirić, Ana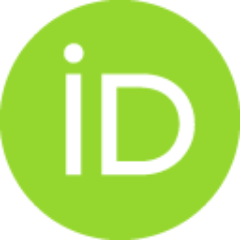 Article (Published version)

Abstract
Incorporation of active substances in polymeric microparticles (microencapsulation) is an important technological strategy used in the pharmaceutical industry to improve the functionality, quality, safety and/or therapeutic efficiency of pharmaceutical preparations for different routes of administration. The current focus of research in this field is on the encapsulation of small molecules and macromolecules into microparticles based on biocompatible synthetic polymers and biopolymers, such as polypeptides and polysaccharides, in order to achieve preferable drug release kinetics and many other advantages. Diversity in the structure and size of microparticles, choice of polymers, and manufacturing processes, allows for designing a multitude of microcarriers (e.g., monolithic matrix microspheres, hollow microcapsules, water- or oil-core microcapsules, stimulus-sensitive microcapsules), whereby their impact on biopharmaceutical profile of drugs can be manipulated. The results so
...
far indicate that the in vitro drug release kinetics evaluation is one of the key aspects of the microparticle-type carrier characterization, where the application of the mathematical analysis (modeling) of the drug release profiles is an important tool for elucidating drug release mechanisms, as well as for evaluating the influence and optimization of formulation and process parameters in the microencapsulation procedure. The article reviews representative studies in which mathematical modeling of experimentally obtained release data was performed for microencapsulated model drugs with different physicochemical properties, as well as the relevance and potential limitations of this approach.
Inkorporiranje aktivnih supstanci u nosače tipa polimernih mikročestica (mikroinkapsulacija) je značajna tehnološka strategija u farmaceutskoj industriji kojom se može postići poboljšanje kvaliteta, funkcionalnosti, bezbednosti i/ili terapijske efikasnosti farmaceutskih preparata za različite puteve primene. U fokusu aktuelnih istraživanja u ovoj oblasti je inkapsulacija malih molekula i makromolekula u mikročestice na bazi biokompatibilnih sintetskih polimera i biopolimera, kao što su polipeptidi i polisaharidi, u cilju postizanja željene kinetike oslobađanja aktivne supstance. Raznovrsnost u pogledu strukture i veličine mikročestica, izbora polimera i postupaka izrade, omogućava kreiranje mnoštva nosača na mikroskali (npr. monolitne matriksne mikrosfere, šuplje mikrokapsule, mikrokapsule sa vodenim ili uljanim jezgrom, stimulus-senzitivne mikrokapsule), pri čemu se može manipulisati njihovim uticajem na biofarmaceutski profil lekovitih supstanci. Dosadašnji rezultati ukazuju da je in
...
vitro proučavanje kinetike oslobađanja aktivne supstance jedan od ključnih aspekata karakterizacije nosača tipa mikročestica, pri čemu primena matematičke analize (modelovanja) profila oslobađanja predstavlja značajno oruđe za sagledavanje mehanizama procesa oslobađanja lekovite supstance iz nosača, kao i za procenu uticaja i optimizaciju formulacionih i procesnih parametara u postupku mikroinkapsulacije. U radu je dat pregled reprezentativnih studija u okviru kojih je vršeno matematičko modelovanje eksperimentalno dobijenih podataka tokom oslobađanja model supstanci različitih fizičko-hemijskih osobina iz mikročestica, ilustrovan je značaj navedenog pristupa u obradi podataka i ukazano je na potencijalna ograničenja.
Keywords:
microencapsulation / polymer microparticles / in vitro drug release / mathematical modeling of drug release kinetics / mikroinkapsulacija / polimerne mikročestice / in vitro oslobađanje lekovite supstance / matematičko modelovanje kinetike oslobađanja lekovite supstance
Source:
Arhiv za farmaciju, 2022, 72, 6, 591-620
Publisher:
Pharmaceutical Association of Serbia