Iron deficiency in nonanaemic COPD patients—Could Low haemoglobin density and Microcytic anaemia factor be usefull?
Authors
Trtica, Marko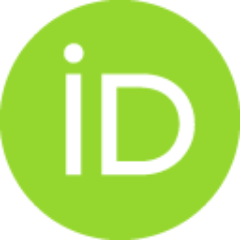 Milenković, Branislava
Janković, Jelena
Dimić Janjić, Sanja
Dopuđa Pantić, Vesna
Dopsaj, Violeta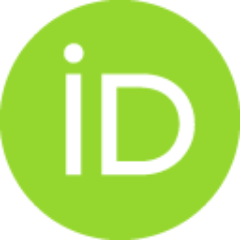 Article (Published version)

Abstract
Introduction: Erythrocyte indices LHD and Maf are complementary parameters to complete blood count and have been shown as reliable iron deficiency markers in different clinical settings. The aim of the study was to assess diagnostic performances of LHD and Maf in detecting iron deficiency in nonanaemic stable COPD patients. Methods: A total of 93 nonanaemic stable COPD patients were classified as either iron deficient (ID, N = 15) or non-iron deficient (non-ID, N = 78). Iron deficiency was defined as a ferritin level < 100 μg/L with a transferrin saturation (TSAT) <20%. A complete blood count, including LHD and Maf as well as other relevant inflammation and iron status parameters were obtained for all participants. Results: Both LHD and Maf have shown significant differences between the ID and non-ID group with p =.003 and p =.007 respectively. The AUC for LHD was.744 (95% CI:.626–.863, p =.003) with the best cut-off of 5.85 and sensitivity of 80% (95% CI: 76.0–84.0) and specificity of
...
61.5% (95% CI: 58.4–64.6). The AUC for Maf was.707 with optimal cut-off value 12.65 and sensitivity of 83.3% (95% CI: 79.1–87.5) and specificity of 60.0% (95% CI: 57.0–63.0). Furthermore, LHD performance was not affected by vitamin B12 status. Conclusion: LHD and Maf are useful for iron deficiency diagnosis in stable COPD patients. LHD was shown to be resistant to vitamin B12 deficiency, which is of substantial importance in specific patient subpopulations. Both parameters are not technology-dependant and do not require additional sample and/or reagent volume, which makes them cost-effective and convenient for everyday use.
Keywords:
B12 deficiency / chronic obstructive pulmonary disease / low haemoglobin density / microcytic anaemia factor / nonanaemic iron deficiency
Source:
International Journal of Laboratory Hematology, 2023, 45, 3, 394-402