Carbonization of MOF-5/Polyaniline Composites to N,O-Doped Carbon/ZnO/ZnS and N,O-Doped Carbon/ZnO Composites with High Specific Capacitance, Specific Surface Area and Electrical Conductivity
Authors
Savić, Marjetka
Janošević-Ležaić, Aleksandra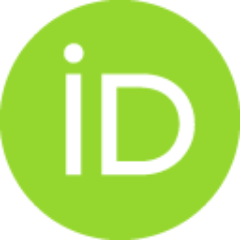 Gavrilov, Nemanja
Pašti, Igor
Nedić Vasiljević, Bojana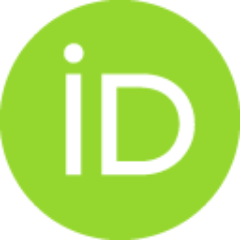 Krstić, Jugoslav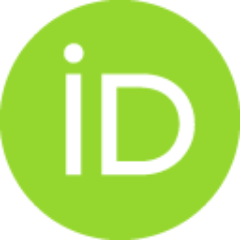 Ćirić-Marjanović, Gordana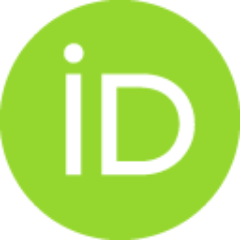 Article (Published version)

Abstract
Composites of carbons with metal oxides and metal sulfides have attracted a lot of interest as materials for energy conversion and storage applications. Herein, we report on novel N,O-doped carbon/ZnO/ZnS and N,O-doped carbon/ZnO composites (generally named C-(MOF-5/PANI)), synthesized by the carbonization of metal–organic framework MOF-5/polyaniline (PANI) composites. The produced C-(MOF-5/PANI)s are comprehensively characterized in terms of composition, molecular and crystalline structure, morphology, electrical conductivity, surface area, and electrochemical behavior. The composition and properties of C-(MOF-5/PANI) composites are dictated by the composition of MOF-5/PANI precursors and the form of PANI (conducting emeraldine salt (ES) or nonconducting emeraldine base). The ZnS phase is formed only with the PANI-ES form due to S-containing counter-ions. XRPD revealed that ZnO and ZnS existed as pure wurtzite crystalline phases. PANI and MOF-5 acted synergistically to produce C-(MOF-
...
5/PANI)s with high SBET (up to 609 m2 g−1), electrical conductivity (up to 0.24 S cm−1), and specific capacitance, Cspec, (up to 238.2 F g−1 at 10 mV s−1). Values of Cspec commensurated with N content in C-(MOF-5/PANI) composites (1–10 wt.%) and overcame Cspec of carbonized individual components PANI and MOF-5. By acid etching treatment of C-(MOF-5/PANI), SBET and Cspec increased to 1148 m2 g−1 and 341 F g−1, respectively. The developed composites represent promising electrode materials for supercapacitors.
Keywords:
capacitance / carbonization / composite / MOF-5 / N,O-doped carbon / polyaniline / surface area / ZnO / ZnS
Source:
Materials, 2023, 16, 3
Funding / projects:
Related items
Showing items related by title, author, creator and subject.
Janošević, Aleksandra; Pasti, Igor; Gavrilov, Nemanja; Mentus, Slavko; Krstić, Jugoslav; Mitrić, Miodrag; Travas-Sejdić, Jadranka; Ćirić-Marjanović, Gordana

(Elsevier Science BV, Amsterdam,

2012

)

Aleksić, Mara; Pantić, Jelena; Kapetanović, Vera

(Univerzitet u Nišu, Niš,

2014

)

Bajuk-Bogdanovic, Danica; Holclajtner-Antunović, Ivanka; Jovanović, Zoran; Mravik, Željko; Krstić, Jugoslav; Uskoković-Marković, Snežana; Vujkovic, Milica

(Springer,

2019

)