Future perspectives of therapeutic monoclonal antibodies development: new formats and new functions
Dalji pravci razvoja terapijskih monoklonskih antitela: novi formati i nove funkcije
Authors
Stojić-Vukanić, Zorica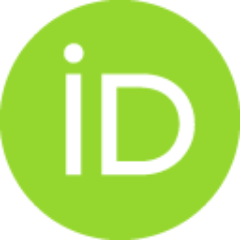 Conference object (Published version)

Abstract
Monoclonal antibody therapeutics have dramatically changed the landscape of medicine and human health. In 2022, thirty-six years on from the approval of a first monoclonal antibody, about 100 monoclonal antibodies for treatment of cancer and noncancer indications had secured United States Food and Drug Administration approval. The idea that antibodies could serve as therapeutics emerged over century ago, but it became a reality when scientists developed hybridoma technology for antibody generation in the laboratory. To avoid the shortcomings of the earliest therapeutic monoclonal antibodies of murine origin, which tended to be immunogenic in humans, therapeutic antibody constructs that were more human-compatible (chimeric and humanized) have been produced using genetic engineering technology. Finally, development of phage display, the human antibody mouse, and single B cell antibody innovative technologies, have enabled production of fully human therapeutic antibodies. The s
...
uccessful application of full-size monoclonal antibodies over the last decades has motivated the pharmaceutical company to develop various types of antibody formats in order to improve their efficacy and lower adverse effects. By using strategies to miniaturize and multifunctionalize antibody molecules new classes of antibody therapeutics, such as antibody derivatives (e.g., antibody–drug conjugates and immunocytokines), bispecific/multispecific antibodies, antibody fragments, were developed. In the future, with the progress of modern biotechnology, it can be expected that these new-designed antibodies will finally pave the way for successful treatments of various diseases.
Otkriće monoklonskih antitela i njihova primena u terapiji je značajno uticala na lečenje i zdravlje ljudi širom sveta. Danas, tri i po decenije nakon što je prvo monoklonsko antitelo odobreno za upotrebu od strane Agencije za hranu i lekove Sjedinjenih Američkih Država, više od 100 ovih terapeutika za lečenje malignih tumora i drugih bolesti se nalazi na tržištu. Iako je ideja da se antitela mogu koristiti kao lekovi stara više od jednog veka, do njene realizacije je došlo tek kada su naučnici uspostavili tehnologiju za dobijanje hibridoma ćelija čime je bila omogućena proizvodnja antitela u laboratorijskim uslovima. S obzirom da su ta prva terapijska antitela bila mišja i samim tim imunogena za čoveka, razvojem tehnologije genetskog inženjeringa omogućeno je konstruisanje antitela koja su više "humana" (tzv. himerna i humanizovana). Konačno, uspostavljanjem inovativnih platformi za prikazivanje antitela ili njihovih fragmenata na fagima ("phage display"), generisanje miševa
...
koji sintetišu humana antitela ili izolaciju gena za antitela iz pojedinačne B ćelije omogućeno je dobijanje potpuno humanih antitela. I pored više nego uspešne primene celih molekula antitela u terapiji, da bi se prevazišla nedovoljna efikasnost nekih od njih i smanjili neželjeni efekti, farmaceutske kompanije su počele da razvijaju različite formate antitela. Korišćenjem strategije smanjenja veličine i/ili povećanja funkcionalnosti molekula antitela razvijena je potpuno nova klasa terapijskih antitela kao što su derivati antitela (npr. konjugati antitela i lekova), bispecifična/multispecifična antitela, fragmenti antitela i drugi. U budućnosti, sa daljim razvojem moderne biotehnologije, može se očekivati da će ta novodizajnirana antitela omogućiti uspešno lečenje mnogih bolesti.
Source:
Arhiv za farmaciju, 2022, 72, 4 suplement, S35-S36
Publisher:
Savez farmaceutskih udruženja Srbije (SFUS)
Note:
VIII Kongres farmaceuta Srbije sa međunarodnim učešćem, 12-15.10.2022. Beograd