Monitoring drug variability in optimizing the treatment of psychiatric disorders
Praćenje varijabilnosti lekova u optimizaciji terapije psihijatrijskih oboljenja
Authors
Jovanović, Marija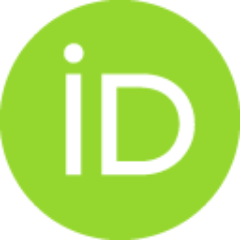 Conference object (Published version)

Abstract
Psychiatric disorders significantly contribute to the overall burden of diseases in the world's population. Antipsychotic drug therapy is the main treatment for patients with schizophrenia or psychosis. These drugs show great variability in pharmacokinetic characteristics, and consequently in drug level and therapeutic response. Therefore, Therapeutic Drug Monitoring (TDM) is recommended for many drugs from this group (1). Sources of variability can be demographic characteristics, pathological or genetic factors. Moreover, pharmacokinetic, but also pharmacodynamic interactions may significantly contribute to the variability in drug response. Monitoring of clozapine antipsychotic therapy and potential interactions will be presented on the adult psychiatric patients. The analysis of potential drug-drug interactions was performed considering all administered drugs. In general, pharmacodynamic interactions may cause additive, synergistic, or antagonistic effects between drugs. I
...
n the study population, interactions related to enhanced adverse effect of clozapine have often been described. Regarding pharmacokinetic interactions, the most common are those related to the induction or inhibition of cytochrome P450 (CYP 450) metabolic isoenzymes. Hence, the effect of valproic acid on clozapine metabolism has been detected in several occasions. Further analysis of TDM data contributes to the understanding of the effect of this antiepileptic drug on clozapine levels. Monitoring drug variability is the basis for optimizing the treatment of psychiatric disorders. In collaboration with other health care professionals, pharmacists have a significant role in dosing optimization, especially in the prevention and management of drug-drug interactions.
Psihijatrijska oboljenja u značajnoj meri doprinose ukupnom opterećenju bolesti svetske populacije. Antipsihotici su osnovni lekovi u terapiji shizofrenije i psihoza. Ovi lekovi pokazuju veliku varijabilnost u farmakokinetičkim karakteristikama, a samim tim i u koncentraciji i terapijskom odgovoru. Stoga je terapijsko praćenje lekova (Therapeutic Drug Monitoring, TDM) preporučeno za mnoge lekove iz ove grupe (1). Izvori varijabilnosti mogu biti demografske karakteristike, patološki ili genetički faktori. Pored toga, farmakokinetičke, ali i farmakodinamičke interakcije mogu značajno doprineti varijabilnosti u odgovoru na lek. Praćenje terapije antipsihotika klozapina i potencijalnih interakcija će biti prikazani na populaciji odraslih pacijenata sa psihijatrijskim oboljenjem. Analiza potencijalnih interakcija je urađena razmatrajući sve lekove koje su pacijenti primenjivali. Generalno, farmakodinamičke interakcije mogu biti aditivne, sinergističke ili antagonističke. U ispiti
...
vanoj populaciji često su opisivane interakcije u vezi sa pojačanim neželjenim dejstvom klozapina. Od farmakokinetičkih interakcija, najčešće su one na nivou metabolizma usled indukcije ili inhibicije citohrom P450 (CYP 450) izoenzima. Tako je uticaj valproinske kiseline na metabolizam klozapina bio primećen u nekoliko situacija. Dalja analiza TDM podataka doprinosi sagledavanju uticaja ovog antiepileptika na koncentraciju klozapina. Praćenje varijabilnosti lekova predstavlja osnovu za optimizaciju terapije psihijatrijskih oboljenja. U saradnji sa drugim zdravstvenim radnicima, farmaceuti imaju značajnu ulogu u optimizaciji režima doziranja lekova, posebno u prevenciji i rešavanju lek-lek interakcija.
Source:
Arhiv za farmaciju, 2022, 72, 4 suplement, S44-S45
Publisher:
Savez farmaceutskih udruženja Srbije (SFUS)
Note:
VIII Kongres farmaceuta Srbije sa međunarodnim učešćem, 12-15.10.2022. Beograd