Safety profile of immunosuppressants: Our experience
Bezbednosni profil imunosupresiva: naša iskustva
Authors
Ćulafić, Milica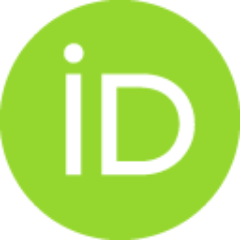 Conference object (Published version)

Abstract
Pharmacotherapy after liver transplantation include a combination of immunosuppressants to prevent graft rejection (calcineurin inhibitor, antimetabolite and corticosteroid) and antibacterial, antifungal and antiviral prophylaxis. In addition to potential preexisting comorbidities, metabolic complications/chronic conditions occur as a result of long-term immunosuppression. Given the complexity of post-transplant therapy and the pharmacokinetics of drugs, interactions are expected. The study aimed to detect the safety profile of immunosuppressants, including the assessment of drug-drug interactions. The study involved patients monitored at the Clinic of Gastroenterology and Hepatology, Clinical Center of Serbia, after liver transplantation, from November 2015 to November 2019. Medical records and laboratory reports were reviewed in the period of three months after transplantation. Adverse drug reactions (ADRs) have been reported. Interactions were analyzed using two databases
...
: Lexicomp and Epocrates. We included 54 patients aged 44.7 ± 12.3, and recorded 252 follow-ups/hospitalizations. The average number of drugs per patient was 7. We noted following ADRs: Tacrolimus - hypomagnesemia (90.3%), infections (22.2%), nephrotoxicity (18.7%); mycophenolate mofetil - leukopenia 20.2%, increase in lactate dehydrogenase 11.1%, diarrhea 5.4%; everolimus - hypercholesterolaemia 25.0%, hypertriglyceridemia 12.3%. Potential drug-drug interactions in Lexicomp (225 D; 12 X) and Epocrates (543 monitor/modify; 139 avoid) were identified. Recognition, management and prevention of ADRs including timely resolution of drug-drug interactions is essential in improving long-term outcomes after liver transplantation. Frequent therapeutic drug monitoring, identification of clinical signs and parameters, and therapy optimization for each individual patient is a necessity. Hence, clinical transplant pharmacists have a vital role in multidisciplinary transplant team (1).
Farmakoterapija nakon transplantacije jetre podrazumeva kombinovanu primenu imunosupresivnih lekova koji preveniraju odbacivanje grafta (inhibitor kalcineurina, antimetabolit i kortikosteroid) i profilaksu antibioticima, antiviroticima i antimikoticima. Osim potencijalno prisutnih komorbiditeta pre transplantacije, javljaju se i metaboličke komplikacije/hronična stanja kao posledica dugotrajne imunosupresije. Imajući na umu kompleksnost postransplantacione terapije i farmakokinetički profil lekova, interakcije su očekivane. Studija je imala za cilj detektovanje bezbednosnog profila imunosupresiva, uključujući i procenu lek-lek interakcija. U studiji su učestvovali pacijenti koji se prate na Klinici za gastroenterologiju i hepatologiju, Kliničkog centra Srbije, nakon transplantacije jetre, od novembra 2015. do novembra 2019. Pregledani su medicinska dokumentacija i laboratorijski izveštaji u periodu od tri meseca posle transplantacije. Zabeležene su neželjene reakcije na leko
...
ve (NRL). Interakcije su analizirane primenom dve baze podataka: Lexicomp i Epocrates. Uključena su 54 pacijenta starosti 44,7±12,3, zabeležena 252 kontrolna pregleda/hospitalizacije. Prosečan broj lekova po pacijentu bio je 7. Opisane su NRL kao posledica primene takrolimusa: hipomagnezemija (90,3%), infekcije (22,2%), nefrotoksičnost (18,7%); mikofenolat mofetila: leukopenija 20,2%, porast laktat dehidrogenaze 11,1%, dijareja 5,4%; everolimusa: hiperholesterolemija 25,0%, hipertrigliceridemija 12,3%. Identifikovan je broj potencijalnih interakcija u Lexicompu (225 D; 12 X) i Epocratesu (543 pratiti/modifikovati; 139 izbegavati). Prepoznavanje, upravljanje i prevencija NRL uključujući i pravovremeno rešavanje lek-lek interakcija predstavlja značajan aspekt nakon transplantacije jetre u poboljšanju dugoročnog ishoda. Neophodno je često terapijsko praćenje lekova, identifikacija kliničkih znakova i parametara, te optimizacija terapije za svakog individualnog pacijenta. Transplantacioni klinički farmaceuti stoga imaju važnu ulogu u multidisciplinarnom transplantacionom timu (1).
Source:
Arhiv za farmaciju, 2022, 72, 4 suplement, S48-S49
Publisher:
Savez farmaceutskih udruženja Srbije (SFUS)
Note:
VIII Kongres farmaceuta Srbije sa međunarodnim učešćem, 12-15.10.2022. Beograd