Hieracium s. str. species from the Balkan Peninsula: secondary metabolites and pharmacological potential
Vrste roda Hieracium s. str. sa Balkanskog poluostrva: sekundarni metaboliti i farmakološki potencijal
Authors
Milutinović, Violeta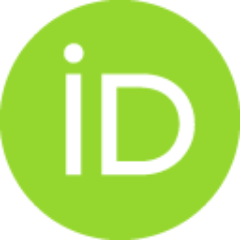 Conference object (Published version)

Abstract
The hawkweed genus Hieracium L. s. str. (Asteraceae) is one of the species-richest and systematically the most complex genera of flowering plants. The genus traditional classification, beside Hieracium, included, among others, subgenus Pilosella, which is currently considered as separate genus. In folk medicine, application of some Hieracium s. str. species was reported for various respiratory, gastrointestinal, urogenital, and some skin disorders. The 28 species from the Balkan Peninsula were investigated, and majority was collected on the Mt Durmitor (Montenegro), where the greatest diversity of taxa of this genus was registered. In flowering aerial parts, composition of pharmaceutically significant secondary metabolites - flavonoids, phenolic acids, sesquiterpene lactones and triterpenes was established, and by multivariate statistical analysis their chemosystematic significance was demonstrated. Corresponding metabolites isolation was performed using column chromatograph
...
y and semi-preparative liquid chromatography (LC-MS), identification using mass spectrometry, NMR spectroscopy and refractometry, and extracts comparative qualitative and quantitative analysis using LC-MS or gas chromatography (GC-FID-MS). In all 28 species, sesquiterpene lactones were identified for the first time. Three of them were previously undescribed proline conjugates. Sesquiterpene lactone-amino acid conjugates are quite rare in nature, and formerly were identified only in a few species of other Asteraceae genera. Results obtained by investigation of pharmacological activities (in vitro antioxidant, antimicrobial, cytotoxic, anticholinesterase, and in vivo antihyperalgesic and antiedematous), as well as safety profiles of selected, chemically characterized extracts and/or secondary metabolites, indicated the medicinal potential of the analysed plants and gave justification for further research aiming to find new natural medicinal raw materials.
Rod Hieracium L. s. str. (jastrebnik, runjavica) (Asteraceae) je jedan od najvećih i sistematski najsloženijih rodova skrivenosemenica. Tradicionalna klasifikacija roda je pored podroda Hieracium uključivala, između ostalog, i podrod Pilosella, koji prema savremenoj klasifikaciji ima status roda. Za pojedine vrste roda Hieracium s. str. je zabeležena primena u narodnoj medicini kod različitih poremećaja respiratornog, gastrointestinalnog, urogenitalnog trakta i kod nekih kožnih bolesti. Sprovedeno je istraživanje 28 vrsta sa Balkanskog poluostrva, od kojih je najveć i broj sakupljen na planini Durmitor (Crna Gora), na kojoj je konstatovan najveći diverzitet taksona roda. U nadzemnim delovima biljaka u cvetu ustanovljena je kompozicija sekundarnih metabolita od značaja za farmaciju - flavonoida, fenolkarboksilnih kiselina, seskviterpenskih laktona i triterpena, i multivarijantnom statističkom analizom pokazan i njihov hemosistematski značaj. Izolovanje odgovarajućih metabolit
...
a izvršeno je primenom hromatografije u koloni i semi-preparativne tečne hromatografije (LC-MS), identifikacija primenom masene spektrometrije, NMR spektroskopije i refraktometrije, a uporedna kvalitativna i kvantitativna analiza ekstrakata primenom LC-MS ili gasne hromatografije (GC-FID- MS). Seskviterpenski laktoni su u svih 28 vrsta identifikovani po prvi put, od kojih su tri do sada neopisani konjugati sa prolinom. Konjugati seskviterpenskih laktona sa aminokiselinama su inače vrlo retki u prirodi i do sada su identifikovani samo u nekoliko vrsta drugih rodova familije Asteraceae. Rezultati dobijeni ispitivanjem farmakološke aktivnosti (in vitro antioksidantne, antimikrobne, citotoksične, antiholinesterazne, i in vivo antihiperalgezijske i antiedematozne), kao i rezultati ispitivanja bezbednosti primene za odabrane, hemijski okarakterisane ekstrakte i/ili sekundarne metabolite ukazali su na lekoviti potencijal ispitivanih biljaka i opravdanost daljih istraživanja u cilju iznalaženja novih prirodnih lekovitih sirovina.
Source:
Arhiv za farmaciju, 2022, 72, 4 suplement, S64-S65
Publisher:
Savez farmaceutskih udruženja Srbije (SFUS)
Funding / projects:
Note:
VIII Kongres farmaceuta Srbije sa međunarodnim učešćem, 12-15.10.2022. Beograd