Novelties in the treatment of heart failure
Novine u terapiji srčane slabosti
Authors
Stepanović-Petrović, Radica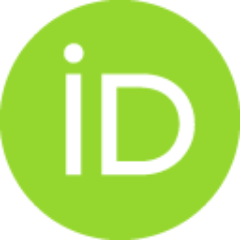 Conference object (Published version)

Abstract
Despite advances in the treatment of heart failure, mortality from this disease remains higher than for many cancers, including breast and prostate cancer. The greatest progress in the therapy of heart failure with reduced ejection fraction (HFrEF) has been achieved by the drugs that antagonize the neurohumoral response to heart failure. This compensatory response involves the activation of sympathetic tone and the renin-angiotensin-aldosterone (RAA) system, which increases the force of cardiac contraction, vascular resistance, and circulatory volume. However, over time sympathetic activation and neurohumoral changes lead to disease progression and worsening of symptoms. That is why the cornerstone of therapy based on disease-modifying drugs consists of angiotensin-converting enzyme inhibitors (ACEI), beta blockers and mineralocorticoid receptor antagonists. These drugs reduce the mortality, hospitalization risks and the symptoms of the disease. It is recommended that ACEI s
...
hould be replaced by angiotensin receptor-neprilysin inhibitor (ARNI) in patients who remain symptomatic despite optimal treatment. The biggest innovation in the treatment of HFrEF is the introduction of a fourth drug, the sodium-glucose co-transporter 2 (SGLT2) inhibitor, a non-insulin antidiabetic, which significantly reduces mortality, in all patients regardless of their diabetes status. The diuretic/natriuretic effect of SGLT2 inhibitors may further reduce congestion (without electrolyte disbalance and activation of the RAA system), and the dose of loop diuretics used to relieve symptoms of congestion. Other drugs that can be used to treat HFrEF are vasodilators, digoxin, angiotensin receptor antagonists and ivabradine, and more recently guanylate cyclase stimulator, myosin activator and parenteral iron preparation in case of anemia.
I pored napretka u terapiji srčane slabosti, smrtnost od ove bolesti ostaje veća nego za mnoge kancere, uključujući kancer dojke i prostate. Najveći napredak u terapiji hronične srčane slabosti sa smanjenom ejekcionom frakcijom (SSsEF) postignut je uvođenjem lekova koji antagonizuju neurohumoralni odgovor organizma na srčanu slabost. Ovaj kompenzatorni odgovor podrazumeva aktivaciju tonusa simpatikusa i sistema renin- angiotenzin-aldosteron (RAA), čime se povećava snaga kontrakcije srca, vaskularna rezistencija i cirkulatorni volumen. Međutim, vremenom aktivacija simpatikusa i neurohumoralne promene dovode do napredovanja bolesti i pogoršanja simptoma. Zato kamen temeljac lečenja SSsEF predstavlja terapija koja modifikuje prirodan tok bolesti, a sastoji se od kombinacije inhibitora angiotenzin konvertujućeg enzima (ACEI), beta blokatora i antagonista mineralokortikoidnih receptora. Ovi lekovi poboljšavaju preživljavanje, smanjuju rizik od hospitalizacije i simptome bolesti.
...
Ako i pored optimalnih doza ova tri leka pacijenti osećaju simptome, treba umesto ACEI dati inhibitor angiotenzinskih receptora-neprilizina (ARNI), mada se u nekim slučajevima ARNI preporučuju pre ACEI. Najveću novinu u lečenju SSsEF predstavlja uvođenje i četvrtog leka, koji značajno smanjuje smrtnost, inhibitora natrijum-glukoza kotransportera 2 (SGLT2), neinsulinskog antidijabetika, kod svih pacijenata nezavisno od njihovog dijabetesnog statusa. Diuretički/natriuretički efekat SGLT2 inhibitora može dodatno da smanji kongestiju (bez elektrolitnog disbalansa i aktivacije sistema RAA), i doze diuretika Henleove petlje koji se koriste za ublažavanje simptoma kongestije. Ostali lekovi koji se mogu koristiti za lečenje SSsEF su vazodilatatori, digoksin, antagonisti angiotenzinskih receptora i ivabradin, a od novijih stimulator gvanilat ciklaze, aktivator miozina i parenteralni preparat gvožđa u slučaju anemije.
Source:
Arhiv za farmaciju, 2022, 72, 4 suplement, S88-S89
Publisher:
Savez farmaceutskih udruženja Srbije (SFUS)
Funding / projects:
Note:
VIII Kongres farmaceuta Srbije sa međunarodnim učešćem, 12-15.10.2022. Beograd