Cardiovascular disease prevention - who wants to live forever?
Prevencija kardiovaskularnih bolesti – ko želi da živi večno?
Authors
Micov, Ana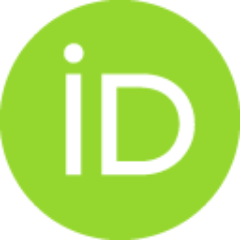 Conference object (Published version)

Abstract
Atherosclerotic cardiovascular diseases (ASCVDs) are the leading cause of death globally. Most cardiovascular diseases can be prevented or have better clinical outcomes, by appropriate (non)pharmacological measures. According to Heraclitus' pattern, how a person's habits, environment, and national morbidity changed, so did the recommendations for cardiovascular disease prevention. Current guidelines of the European Society of Cardiology propose individual and population-level interventions for cardiovascular prevention in apparently healthy people (primary prevention) and patients with established ASCVD or its equivalents, such as diabetes and chronic kidney disease (secondary prevention) (1). The cornerstone of prevention is an individual's cardiovascular risk estimation and education on the importance of modifiable risk factor control. General preventive measures include the adoption of healthy lifestyle (smoking cessation, physical activity, Mediterranean diet, and reduce
...
d alcohol intake) and risk modifiers control (e.g., psychosocial stress). Individual‐level interventions depend on the estimated cardiovascular risk and age category, with a holistic approach to patient. The higher the cardiovascular risk, the greater the benefit of risk factor treatment. The introduction of pharmacotherapy for optimal control of dyslipidemia, arterial hypertension, and/or diabetes is reserved for patients with (very) high cardiovascular risk. A stepwise treatment-intensification approach is advocated to achieve the treatment targets. The outcome of preventive measures is adversely affected by comorbidities (mental disorders, inflammatory diseases, atrial fibrillation), which should therefore be adequately treated. Policy interventions at the population level are still a weak link in most countries and should include promotion of physical activity and diet, restrictions on tobacco/alcohol consumption, and air pollution reduction.
Aterosklerotske kardiovaskularne bolesti (ASKVB) su vodeći uzrok mortaliteta u svetu. Većina kardiovaskularnih bolesti se može sprečiti ili se mogu unaprediti klinički ishodi primenom odgovarajućih (ne)farmakoloških mera. Po Heraklitovom obrascu, kako su se menjale životne navike čoveka, njegovo okruženje i nacionalni morbiditet, tako su se prilagođavale preporuke za prevenciju kardiovaskularnih bolesti. Aktuelne smernice Evropskog udruženja kardiologa predlažu individualne i populacione mere za kardiovaskularnu prevenciju kod naizgled zdravih osoba (primarna prevencija) i pacijenata sa ASKVB ili njenim ekvivalentima poput dijabetesa i hronične bolesti bubrega (sekundarna prevencija) (1). Ključan korak prevencije je procena kardiovaskularnog rizika pojedinca i edukacija o značaju korekcije promenljivih faktora rizika. Opšte preventivne mere uključuju usvajanje zdravih životnih navika (obustava pušenja, fizička aktivnost, mediteranska ishrana i smanjen unos alkohola) i kontro
...
lu tzv. modifikatora rizika (npr. psihosocijalni stres). Intervencije na individualnom nivou zavise od nivoa procenjenog kardiovaskularnog rizika i starosne kategorije, uz holistički pristup pacijentu. Što je kardiovaskularni rizik veći, to je veća korist od regulisanja faktora rizika. Uvođenje farmakoterapije u cilju bolje kontrole dislipidemije, arterijske hipertenzije i/ili dijabetesa namenjeno je za pacijente sa (veoma) visokim kardiovaskularnim rizikom. Preporučuje se postepeno intenziviranje terapije do postizanja ciljnih vrednosti faktora rizika. Na ishod preventivnih mera nepovoljno utiče prisustvo komorbiditeta (mentalni poremećaji, inflamatorne bolesti, atrijalna fibrilacija i dr.), koje stoga treba adekvatno lečiti. Preventivne mere na populacionom nivou još uvek su slaba karika većine zemalja, a trebalo bi da uključuju promovisanje fizičke aktivnosti i zdrave ishrane, ograničavanje konzumacije duvana i alkohola, kao i redukciju aerozagađenja.
Source:
Arhiv za farmaciju, 2022, 72, 4 suplement, S92-S93
Publisher:
Savez farmaceutskih udruženja Srbije (SFUS)
Funding / projects:
Note:
VIII Kongres farmaceuta Srbije sa međunarodnim učešćem, 12-15.10.2022. Beograd