Digital technologies that change pharmacy practice - key benefits and challenges
Digitalne tehnologije koje menjaju farmaceutsku praksu ‐ ključne koristi i izazovi
Authors
Odalović, Marina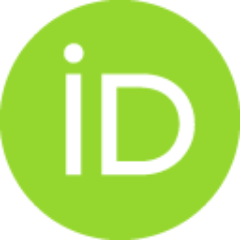 Conference object (Published version)

Abstract
The WHO defines eHealth as the use of information and communication technologies (ICT) for health, e.g. treating patients, research, educating the health workforce, tracking diseases and monitoring public health" (1). eHealth covers the interaction between patients and health-service providers, institution-to-institution transmission of data, or peer-to-peer communication between health professionals. Under the term e-health, the terms m-health (use of mobile ICT devices for health purposes) and telehealth (use of telecommunication technologies for health purposes) also appear. The pharmacy is developing in the fields of e- pharmacy and telepharmacy. Many pharmacists use eHealth tools on a daily basis, whether it is dispensing electronic prescriptions, checking for medication interactions, providing support for adherence etc. Community pharmacists acknowledge the potential of Big Data and Artificial Intelligence (AI) for European health systems and consider these technologies
...
as a useful tool to support healthcare professionals. However, in daily practice at national level, these tools shall be always accompanied by pharmacists' expert and professional advice, in order to improve therapy effectiveness and offering the highest standard of pharmacy services to its patients (2). The trend of digitalization, including the digital economy has accelerated the pace at which new technologies are transforming the healthcare sector. Adaptation of national regulations to the use of ICT for the purpose of patient health care, as well as harmonization with European regulations in this area is recognized as one of the future challenges that need to be successfully overcome on the way to even safer and more efficient pharmaceutical health care in pharmacies.
Svetska zdravstvena organizacija (SZO) definisala je e-zdravlje kao upotrebu informacionih i komunikacionih tehnologija (IKT) za zdravlje ljudi, npr. lečenje pacijenata, istraživanje, obrazovanje zdravstvenih profesionalaca, praćenje bolesti i monitoring javnog zdravlja (1). E-zdravlje obuhvata interakciju između pacijenata i zdravstvenih profesionalaca, razmenu informacija između zdravstvenih institucija, kao i međusobnu komunikaciju zdravstvenih profesionalaca (2). U kontekstu upotrebe IKT, ali u nešto užem smislu, pojavljuju se i pojmovi m-zdravlje (upotreba mobilnih IKT uređaja u svrhu zdravlja) i telezdravlje (upotreba telekomunikacionih tehnologija u svrhu zdravlja). Oblast farmacije razvija se u pravcima e-farmacije i telefarmacije. U brojnim apotekama danas su prisutni mnogi elementi e-zdravlja počev od izdavanja e-recepata, provere interakcija među lekovima, pružanja podrške pacijentima radi unapređenja adherence pomoću aplikacija na mobilnim telefonima, i sl. Farma
...
ceuti zajedno sa oslalim zdravstvenim profesionalcima, sagledavaju značaj i potencijal brojnih podataka (engl. Big data) i veštačke inteligencije za unapređenje zdravstvenog sistema i smatraju ove tehnologije korisnim alatom za podršku zdravstvenim profesionalcima. Međutim, smatra se takođe da u rutinskoj praksi na nacionalnom nivou, upotreba ovakvih alata uvek mora biti praćena stručnim savetima farmaceuta, kako bi se obezbedila efikasnost terapije, a pacijentima obezbedile farmaceutske usluge koje zadovoljavaju najviše standard (2). Globalni trendovi digitalizacije i prelazak na digitalnu ekonomiju veoma su ubrzali tempo kojim nove tehnologije transformišu i zdravstveni sektor. Prilagođavanje nacionalne regulative upotrebi IKT u svrhu zdravstvene zaštite pacijenata, kao i harmonizacija sa evropskom regulativom u ovoj oblasti prepoznaje se kao jedan od budućih izazova koji treba uspešno savladati na putu ka još bezbednijoj i efikasnijoj farmaceutskoj zdravstvenoj zaštiti pacijenata u apotekama.
Source:
Arhiv za farmaciju, 2022, 72, 4 suplement, S104-S105
Publisher:
Savez farmaceutskih udruženja Srbije (SFUS)
Note:
VIII Kongres farmaceuta Srbije sa međunarodnim učešćem, 12-15.10.2022. Beograd