The value of telepharmacy – current costs and future savings
Vrednost telefarmacije – sadašnji troškovi i buduće uštede
Authors
Lakić, Dragana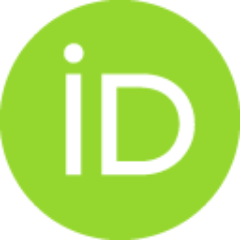 Conference object (Published version)

Abstract
Combination of information and communication technology in provision of pharmaceutical care provides possible solution in the era of health professional shortage and increased costs. Telepharmacy involves services such as medication selection, order review, dispensing, compounding, drug information services, patient counseling, and medication monitoring, offered to the patients located at the distance. Increasing evidence suggests possible clinical benefits of telepharmacy such as the easy access to healthcare services, especially in remote and rural communities, increased patient satisfaction as a result of medication access in rural areas, effective patient counseling, reduction in adverse drug events, decrease rate of dispensing errors and better documentation of pharmacist interventions (1). However, telepharmacy can be sometimes challenging to put into practice. The start-up of telepharmacy (hardware, software, technological infrastructure, internet connection, and oper
...
ational cost) can be significant financial burden and time-consuming activity. The initial investment can be substantial either to the individuals or to the health system. Even in addition to this initial investment, literature shows that the development of telepharmacy services is cheaper than to open new pharmacies. Clinical benefits, mainly avoidance of adverse drug events and dispensing errors, can be translated into the possible future savings (2). Besides that, the introduction of telepharmacy can bring to a reduction of pharmacy services costs as with this technology one pharmacist can cover multiple sites and a wider area. Telepharmacy also allows patients to save money and travel time.
Kombinacija informacionih i komunikacionih tehnologija u pružanju farmaceutske zdravstvene zaštite može predstavljati moguće rešenje u doba deficita zdravstvenih profesionalaca i povećanih troškova. Telefarmacija uključuje usluge poput izbora leka, naručivanja, izdavanja, izrade, informacije o leku, savetovanje pacijenata i monitoring terapije, koje se pružaju pacijentima koji se nalaze na drugoj lokaciji. Brojne studije ukazuju na moguće kliničke efekte telefarmacije poput lake dostupnosti zdravstvenim uslugama pogotovo u udaljenim i ruralnim sredinama, porast zadovoljstva pacijenata kao rezultat dostupnosti u ruralnim sredinama, efektivno savetovanje pacijenata, smanjenje broja neželjenih reakcija na lek, smanjenje grešaka prilikom izdavanja leka i bolje dokumentovanje izvršenih intervencija farmaceuta (1). Međutim, telefarmacija ponekad može biti zahtevna za implementaciju. Započinjanje pružanja usluga putem telefarmacije (hardwere, software, tehnološka infrastruktura, po
...
krivenost internetom i operativni troškovi) može predstavljati značajno finansijsko opterećenje bilo za pojedinca bilo za zdravstveni sistem u celini. I pored potrebe za inicijalnim ulaganjem, dokazi iz literature pokazuju da je razvoj telefarmacije jeftiniji u odnosu na otvaranje klasične apoteke. Kliničke prednosti, pre svega prevencija neželjenih reakcija i grešaka prilikom izdavanja leka, mogu biti prevedene u moguće buduće uštede (2). Pored toga, uvođenje telefarmacije doprinosi redukciji troškova i time što primenom ovakve tehnologije jedan farmaceut može obezbediti dostupnost na različitim mestima i veću geografsku pokrivenost. Telefarmacija doprinosi i uštedama novca i vremena i kod samih pacijenata.
Source:
Arhiv za farmaciju, 2022, 72, 4 suplement, 106-107
Publisher:
Savez farmaceutskih udruženja Srbije (SFUS)
Note:
VIII Kongres farmaceuta Srbije sa međunarodnim učešćem, 12-15.10.2022. Beograd