Liquisolid systems: From formulation development challenges to improved bioavailability
Tečno‐čvrsti sistemi: od izazova u razvoju formulacije do poboljšane biološke raspoloživosti
Authors
Aleksić, Ivana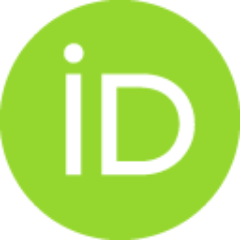 Conference object (Published version)

Abstract
Increasing number of poorly water-soluble drugs poses the great challenges in formulation development of solid dosage forms. To overcome bioavailability issues numerous approaches have been developed during last decades. Most of the commonly applied methods are associated with the use of complex and/or energy consuming technological processes (e.g. different techniques for preparation of solid dispersions). From the late 1990s the idea of converting drug solution/suspension into dry-looking powder has evolved from "powdered solution technology" to liquisolid systems as a simpler, greener process requiring lower production costs in comparison with commonly used approaches for bioavailability enhancement (1). Liquisolid technology considers conversion of drug dispersion (preferably solution) in non-volatile, hydrophilic liquid vehicle into the powder that is not only free flowing, but also possess acceptable compaction properties required for tableting or capsule filling. Deve
...
lopment of novel, highly porous excipients has further increased research interest and possibility for wider use of this technique. Numerous studies have demonstrated the potential of this emerging technique to enhance in vitro dissolution rate, and some studies have also confirmed improved bioavailability of various poorly water- soluble drugs from liquisolid formulations. Furthermore, this promising technique has been investigated as an approach to prepare orally disintegrating tablets, modified release preparations, as well as solid dosage forms with liquid herbal extracts. Recent studies address the lack of knowledge regarding compaction behavior of these systems and the need for new solutions to overcome limitations related to application of this technology in the case of high-dose drugs.
Sve je više lekovitih supstanci koje su slabo rastvorljive u vodi što predstavlja veliki izazov u razvoju formulacija čvrstih farmaceutskih oblika lekova. U cilju prevazilaženja problema vezanih za nisku biološku raspoloživost, tokom poslednjih decenija razvijeni su brojni pristupi. Većina ovih metoda podrazumeva primenu složenih i/ili energetski zahtevnih tehnoloških procesa (npr. različite tehnike za izradu čvrstih disperzija). Od kraja 1990-tih godina ideja o prevođenju rastvora/suspenzije lekovite supstance u prašak suvog izgleda razvijana је od pristupa pod nazivom "powdered solution technology" do tečno- čvrstih sistema (engl. liquisolid systems) kao jednostavnijeg, ekonomičnijeg i ekološki prihvatljivijeg postupka u poređenju sa uobičajeno primenjivanim metodama za poboljšanje biološke raspoloživosti (1). Izrada tečno-čvrstih sistema podrazumeva prevođenje disperzije lekovite supstance (poželjno rastvora) u neisparljivom, hidrofilnom, tečnom vehikulumu u prašak koji,
...
pored dobre protočnosti, ima i prihvatljiva svojstva pri kompresiji, koja su neophodna za izradu tableta ili kapsula. Razvoj novih, visokoporoznih ekscipijenasa je dodatno povećao interesovanje istraživača i mogućnost za širu primenu ove tehnike. Brojna istraživanja su pokazala potencijal ove nove metode da poveća in vitro brzinu rastvaranja, a neke studije su potvrdile i poboljšanu biološku raspoloživost različitih slabo rastvorljivih lekovitih supstanci iz tečno-čvrstih formulacija. Dodatno, ispitivana je mogućnost primene ove metode kao pristupa za izradu oralno-disperzibilnih tableta, preparata sa modifikovanim oslobađanjem, kao i čvrstih farmaceutskih oblika sa tečnim biljnim ekstraktima. Nedavna istraživanja se odnose na ispitivanje ponašanja ovih sistema pri kompresiji o čemu do sada nema dovoljno znanja, kao i na pronalaženje novih rešenja kako bi se prevazišla ograničenja vezana za primenu ove tehnologije u slučaju visokodoziranih lekovitih supstanci.
Source:
Arhiv za farmaciju, 2022, 72, 4 suplement, S117-S118
Publisher:
Savez farmaceutskih udruženja Srbije (SFUS)
Funding / projects:
Note:
VIII Kongres farmaceuta Srbije sa međunarodnim učešćem, 12-15.10.2022. Beograd