Adverse effects of pharmaceuticals on mood, cognition and behavior
Neželjena dejstva lekova na raspoloženje, kogniciju i ponašanje
Authors
Savić, Miroslav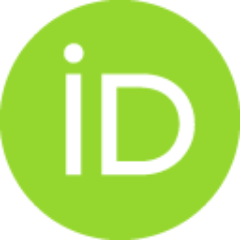 Conference object (Published version)

Abstract
Throughout the process of drug discovery, development and commercialization, impact of adverse effects on nervous system is second only to cardiovascular adverse effects. Many of these effects are within the interconnected domains of mood and cognition, usually with low incidence and thus more difficult to be revealed. While most of them have more or less impact on quality of life, some are life-threating, directly (suicide ideation and behavior, including completed suicide) or indirectly (cognitive impairment that affects driving performance). Intriguingly, mood and cognitive adverse effects (MCAEs) are encountered not only with low-molecular weight pharmaceuticals that readily pass the blood-brain barrier, but also with biological drugs, most notably several monoclonal antibodies. Besides a number of receptors, transporters and other elements involved in processes of neurotransmission and neuronal plasticity, neuroimmunomodulation has taken a distinct place in still limite
...
d understanding the mechanisms that induce MCAEs. The latter concept corresponds with substantial data demonstrating that inflammatory signals generated both in the central nervous system and in the peripheral tissues play an important role in pathogenesis of various psychiatric and neurological disorders. It is possible that changes in conventional immune components, such are interleukins, are linked with impaired behavioral manifestations through metabolites of the kynurenine pathway and/or changes in activity of non-neuronal glial cells. In clinical as well as experimental settings, recognition of MCAEs is hindered by difficulties in differentiation between normal compared to pathological changes in behavior – especially having in mind substantial variations in output of behavioral parameters both in humans and experimental animals.
Tokom procesa otkrića, razvoja i komercijalizacije lekova, jedino su kardiovaskularni neželjeni efekti češći nego oni koji su vezani za nervni sistem. Mnogi od ovih efekata se nalaze u povezanim domenima raspoloženja i kognicije, često sa niskom učestalošću javljanja, što otežava njihovo prepoznavanje. Dok većina ovih efekata ima veći ili manji uticaj na kvalitet života, pojedini među njima i ugrožavaju život, direktno (suicidalna ideacija i ponašanje, uključujući izvršeni suicid) ili indirektno (kognitivno oštećenje koje utiče na sposobnost vožnje). Intrigantno, neželjeni efekti na raspoloženje i kogniciju (NERK) sreću se ne samo sa farmaceuticima male molekulske mase, koji lako prolaze krvno-moždanu barijeru, nego i sa biološkim lekovima, najistaknutije sa nekoliko monoklonskih antitela. Pored pojedinih receptora, transportera i drugih elemenata uključenih u procese neurotransmisije i neuronske plastičnosti, neuroimunomodulacija zauzima istaknuto mesto u još uvek ograničen
...
om razumevanju mehanizama koji dovode do NERK. Ovaj poslednji koncept korespondira sa obimnim nalazima koji potvrđuju da u patogenezi različitih psihijatrijskih i neuroloških poremećaja značajnu ulogu imaju inflamatorni signali koji se generišu kako u centralnom nervnom sistemu, tako i u perifernim tkivima. Moguće je da metaboliti kinureninskog puta i/ili promene u aktivnosti ne-neuronskih glijalnih ćelija povezuju promene u konvencionalnim imunskim komponentama, kao što su interleukini, sa manifestacijama oštećenog ponašanja. U kliničkim kao i u eksperimentalnim uslovima, prepoznavanje NERK ograničavaju poteškoće u diferencijaciji između normalnih i patoloških promena u ponašanju – posebno kada se uzmu u obzir znatne varijacije u vrednostima parametara ponašanja kako kod ljudi tako i kod eksperimentalnih životinja.
Source:
Arhiv za farmaciju, 2022, 72, 4 suplement, S122-S123
Publisher:
Savez farmaceutskih udruženja Srbije (SFUS)
Funding / projects:
Note:
VIII Kongres farmaceuta Srbije sa međunarodnim učešćem, 12-15.10.2022. Beograd