Pharmaceuticals in the environment pose the global threat – the state and the perspectives
Lekovi u životnoj sredini predstavljaju globalnu pretnju ‐ stanje i perspektive
Authors
Ćurčić, Marijana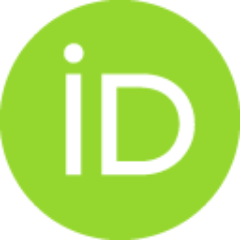 Conference object (Published version)

Abstract
The idea on global threat from pharmaceuticals present in the environment comes from the data on their annual commercial production, which amounts to more than 4000. Sum of commercially produced pharmaceuticals for humans or animals could be expressed in hundreds of tons. After application, pharmaceuticals can be metabolized, while parent compounds and their metabolites can be released into the environment and further metabolized through biotic and abiotic processes in water, soil, or even air. Therefore, from one active pharmaceutical substance, a set of active or inactive metabolites could be produced in the environment. The concentration of pharmaceuticals and their metabolites in the environment ranges between ng/L to μg/L. Active substances are made purposely to be physiologically active. A single pharmaceutical or its metabolites may not cause any adverse effect. However, total amount of these substances with common mechanism of action could become a point of public co
...
ncern. Moreover, low biodegradability and persistency of pharmaceuticals make them chronically toxic to ecosystem, including humans. Therefore, removal of the active pharmaceuticals and their metabolites from the environment is one of the crucial points for the policy makers, researchers, and general population. Otherwise, exposure to the set of metabolites and parent substance can occur and lead to adverse effect in humans and environment as a results of exposure to antibiotics, cytostatic, hormones, antidepressants etc..
Ideja o globalnoj pretnji koju bi moglo da predstvlja prisustvo lekova u životnoj sredini dolazi od činjenice da se na godišnjem nivou komercijalno proizvede više od 4000 lekova, a količine proizvedenih supstanci koje se koriste u humanoj ili veterinarskoj medicini mere se u stotinama tona. Nakon primene, lekovi uglavnom podležu metaboličkim reakcijama, zatim se izlučuju iz organizma u životnu sredinu i dalje transformišu putem biotičkih i abiotičkih procesa u vodi, zemljištu, te i vazduhu. Iz samo jedne aktivne supstnace mogu nastati brojni aktivni ili inaktivni metaboliti prisutni u životnoj sredini. Koncentracije lekova i metabolita u životnoj sredini kreću se u opsegu od ng/L do μg/L. Imajući u vidu da su aktivne supstance lekova sintetisane sa ciljem da ispolje fiziološku aktivnost, potrebno je sagledati da iako sama supstanca i njen metaboliti neće ispoljiti štetne efekte na životnu sredinu, suma svih metabolita sa istim mehanizmom delovanja mogla bi predstavljati ozbi
...
ljnu zabrinutost od značaja sa aspekta javnog zdravlja. Dodatno, niska biorazgradljivost i perzistentnost lekova i metabolita, mogu ih činiti hronično potencijalno toksičnim za ekosistem uključujući čoveka. Na osnovu svega navedenog, smanjenje koncentracije lekova i njihovih metabolita u životnoj sredini prestavlja jednu od ključnih tački koju je potrebno da zajedno razamatraju donosioci odluka, istraživači i opšta populacija. U suprotnom, može doći do izloženosti brojnim lekovima i njihovim metabolitima i rezultirati nastankom štetnih efekata kod ljudi i u životnoj sredini usled široke upotrebe antibiotika, citostatika, hormona, antidepresiva i drugih lekova.
Source:
Arhiv za farmaciju, 2022, 72, 4 suplement, S135-S136
Publisher:
Savez farmaceutskih udruženja Srbije (SFUS)
Note:
VIII Kongres farmaceuta Srbije sa međunarodnim učešćem, 12-15.10.2022. Beograd