International perspective on new pharmacy services
Internacionalna perspektiva u razvoju novih farmaceutskih usluga
Authors
Tadić, Ivana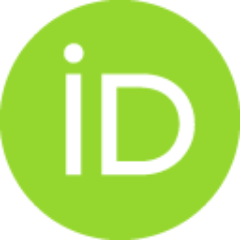 Conference object (Published version)

Abstract
The global face of community pharmacy is changing. The trend in decreasing number of healthcare professionals, and partial overlapping of their roles, lead to development of new community pharmacy services that integrate multidisciplinary collaboration. The community pharmacy services development is recognised in several of the International Pharmaceutical Federation (FIP) development goals including goals for pharmacists' education. According to the newest FIP report, community pharmacy services globally, apart from dispensing and supply of medicines, are categorised as: 1) services involving clinical decision-making for treatment initiation, continuation, or modification; 2) providing medicines and pharmaceutical care beyond the pharmacy premises; 3) disease screening; and 4) providing first aid/immediate care (1). Implementation of community pharmacy services should be based on scientific principles to achieve their effectiveness and sustainability. Implementation science
...
aims to provide methods and strategies for effective service implementation. Based on many implementation researches several theories/frameworks were created to facilitate analysis of elements of each implementation step: factors/determinants which influence implementation, strategies and tools for evaluation (2). Further improvement and development of new community pharmacy services should be guided by global trends in development of community pharmacy services and strategies for their implementation.
Globalni izgled farmacije konstantno se menja. Trend smanjenja zdravstvenih profesionalaca na globalnom nivou i delimično preklapanje profesionalnih uloga zdravstvenih profesionalaca uslovljava razvoj novih farmaceutskih usluga koje često uključuju multidisciplinarnu saradnju. Razvoj farmaceutskih usluga prepoznat je i kroz više ciljeva razvoja farmacije postavljenih od strane Internacionalne farmaceutske federacije (International Pharmaceutical Federation - FIP) uključujući i ciljeve za adekvatnu edukaciju farmaceuta. Prema poslednjem izveštaju FIP farmaceutske usluge koje se pružaju na globalnom nivou, ne uključujući usluge izdavanja i snabdevanja lekovima koje su esencijalne, grupisane su u 4 kategorije: 1) usluge koje uključuju kliničko donošenje odluka za započinjanje, kontinuitet i modifikaciju lečenja; 2) pružanje usluga van apoteka; 3) skrining bolesti i 4) pružanje prve pomoći/ neposrednog zbrinjavanja pacijenata (1). Implementacija farmaceutskih usluga treba da bud
...
e zasnovana na naučnim principima kako bi se postigla uspešnost i održivost usluga. Nauka o implementaciji usluga ima za cilj da pruži predloge metoda i strategija za efektivniju implementaciju. Na osnovu mnogobrojnih istraživanja kreirane su teorije/okviri koji omogućavaju lakše sagledavanje svakog koraka implementacije razmatrajući tri ključna elementa: faktore/ determinante koji utiču na implementaciju, strategije i alate/ načine za procenu svakog koraka (2). Na osnovu prikaza novih farmaceutskih usluga na globalnom nivou i načinima za efektivniju implementaciju usluga moguće je dobiti smernice za dalji razvoj i unapređenje farmaceutskih usluga.
Source:
Arhiv za farmaciju, 2022, 72, 4 suplement, S140-S141
Publisher:
Savez farmaceutskih udruženja Srbije (SFUS)
Note:
VIII Kongres farmaceuta Srbije sa međunarodnim učešćem, 12-15.10.2022. Beograd