Antioxidant properties of HDL: beyond cardiovascular protection
Antioksidativna svojstva lipoproteina visoke gustine: više od kardiovaskularne zaštite
Authors
Zeljković, Aleksandra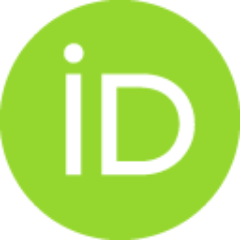 Vekić, Jelena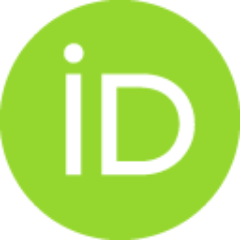 Kotur-Stevuljević, Jelena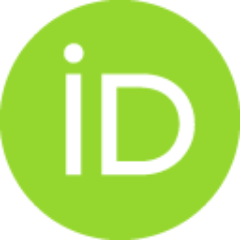 Stefanović, Aleksandra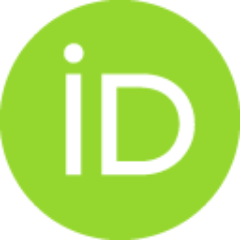 Mihajlović, Marija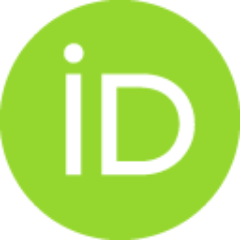 Conference object (Published version)

Abstract
High-density lipoprotein (HDL) is the most complex lipoprotein particle, containing lipids and dozens of various functional proteins. Such sophisticated composition enables numerous activities of HDL; from the reverse cholesterol transport, to antioxidative, anti- inflammatory, anti-aggregation, antiadhesive, and vasodilatory effects. Accordingly, the significance of HDL goes far beyond its cardioprotective properties and novel research points towards its role in etiopathogenesis of various other diseases. Antioxidative properties of HDL are primarily attributed to the enzyme paraoxonase 1 (PON1), whose principal role is to protect low-density lipoprotein (LDL) and cell membranes against harmful effects of reactive oxygen species (1). PON1 is located on HDL particles and its activity largely depends on HDL structure. Our investigations have shown that PON1 is not equally distributed across the entire population of serum HDL subfractions. Namely, our results suggest that the
...
allocation of PON1 on specific HDL subclasses changes in pathophysiological conditions, such as chronic kidney disease, polycystic ovary syndrome, or hypertension in pregnancy. Similarly, a shift in HDL subclasses distribution toward smaller, dysfunctional particles is reported in diabetes, metabolic syndrome, obstructive sleep apnea, sarcoidosis, but also in malignant diseases, such as colorectal cancer. In parallel, antioxidative defense mechanisms were diminished in all these categories of patients, which was evident as decreased PON1 activity and rise of oxidative stress. Structural modifications of HDL particles affect their functions, thus antioxidative capability of PON1 depends on qualitative properties of its lipoprotein carrier. Such complex interaction is highly significant for the initiation and progression of numerous diseases.
Lipoprotein visoke gustine (high‐density lipoprotein, HDL) je najkompleksnija lipoproteinska čestica koja, pored lipidnih komponenti, sadrži i desetine različitih funkcionalnih proteina. Ovakav složen sastav omogućava brojne funkcije HDL; od reverznog transporta holesterola, do antioksidativnih, antiinflamatornih, antiagregacijskih, antiadhezivnih i vazodilatatornih svojstava. U skladu s tim, značaj HDL u mnogome prevazilazi kardioprotektivne efekte, a savremena otkrića ukazuju na ulogu ovih čestica u etiopatogenezi različitih oboljenja. Antioksidativna svojstva HDL prevashodno su vezana za enzim paraoksonazu 1 (PON1), čija je osnovna funkcija zaštita lipoproteina niske gustine (low‐density lipoprotein, LDL) i ćelijskih membrana od oksidativnih oštećenja (1). PON1 je locirana na HDL česticama i uočeno je da aktivnost ovog enzima u velikoj meri zavisi od strukture samog HDL. U našim istraživanjima pokazali smo da PON1 nije ravnomerno zastupljena na svim subfrakcijama HDL, te
...
da se ova zastupljenost menja u različitim patofiziološkim stanjima, kao što su hronične bubrežne bolesti, sindrom policističnih jajnika, ili hipertenzija u trudnoći. Slično tome, pomeranje raspodele HDL subfrakcija ka manjim, disfunkcionalnim česticama uočeno je kod pedijatrijskih i odraslih pacijenata sa dijabetesom, metaboličkim sindromom, opstruktivnom apnejom u toku spavanja, sarkoidozom, ali i sa malignim bolestima, kao što je kolorektalni karcinom. Istovremeno, nivo antioksidativne zaštite kod ovih pacijenata je bio snižen, što je bilo vidljivo i kao smanjenje aktivnosti PON1, te sledstveno povećanje nivoa oksidativnog stresa. Strukturne modifikacije HDL čestica utiču na njihovu funkciju, pa tako i antioksidativni kapacitet enzima PON1 zavisi od kvalitativnih svojstava njegovog lipoproteinskog nosača. Ovakva složena interakcija između HDL i pridruženih funkcionalnih proteina značajna je za nastanak i progresiju brojnih oboljenja.
Source:
Arhiv za farmaciju, 2022, 72, 4 suplement, S150-S151
Publisher:
Savez farmaceutskih udruženja Srbije (SFUS)
Note:
VIII Kongres farmaceuta Srbije sa međunarodnim učešćem, 12-15.10.2022. Beograd