Utilization of interplay between inflammation and cancer in the development of compounds with anticancer activity
Primena veze između inflamacije i tumora u razvoju jedinjenja sa antitumorskom aktivnošću
Authors
Dobričić, Vladimir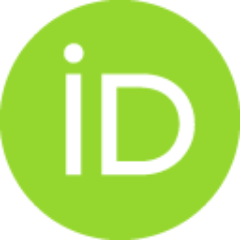 Keta, Otilija
Conference object (Published version)

Abstract
It is estimated that up to 20% of cancer-related deaths are linked with inflammation (1). Inhibition of inflammatory enzymes COX-2 and 5-LOX impacts cancer cells directly, or indirectly via tumor microenvironment. Wider anticancer potential has been investigated for a small group of COX-2 inhibitors (2), while there are no such data for dual COX-2 and 5-LOX inhibitors. The main aim of the project is to select the most promising anticancer drug candidates from a group of COX-2 and dual COX-2 and 5-LOX inhibitors (newly synthesized and previously synthesized). New compounds will be designed using structure-based and ligand-based in silico methods and synthesized. Cytotoxicity will be evaluated towards four cancer cell lines by MTT assay. Wider anticancer potential of selected compounds, which includes synergism with conventional chemotherapy and radiotherapy, inhibition of angiogenesis and activity towards multidrug resistant cancer cells, will be investigated and lead compoun
...
ds will be identified. Mechanisms of action of lead compounds will be proposed after bioinformatics analysis of genes expression. In vitro evaluation of passive gastrointestinal absorption (PAMPA and BMC), binding to human serum albumin (HPLC and electrochemistry) and metabolism (human liver microsomes) will be performed. QSPR, QSRR and QSMARt models will be created and, together with analysis of metabolism, will be used for the optimization of structures of lead compounds. The project will result in the development of new anticancer drug candidates, make new and strengthen previously established scientific collaborations and give starting point for potential clinical evaluations of lead compounds.
Procenjuje se da je do 20% smrtnih slučajeva koji su posledica tumora povezano sa inflamacijom (1). Inhibicija enzima inflamacije COX-2 i 5-LOX utiče na tumorske ćelije direktno ili indirektno preko tumorskog mikrookruženja. Širi antitumorski potencijal je do sada ispitan za malu grupu COX-2 inhibitora (2), dok takva istraživanja nisu do sada vršena na dualnim COX-2 i 5-LOX inhibitorima. Glavni cilj projekta je da se identifikuju najbolji kandidati za antitumorske lekove iz grupe COX-2 i grupe dualnih inhibitora COX-2 i 5-LOX (novosintetisana i prethodno sintetisana jedinjenja). Nova jedinjenja će biti dizajnirana primenom in silico metoda koje se zasnivaju na poznavanju strukture receptora i liganda, nakon čega će biti sintetisana. Citotoksičnost će biti ispitana na četiri tumorske ćelijske linije primenom MTT testa. Širi antitumorski potencijal odabranih jedinjenja, koji podrazumeva sinergističko dejstvo sa konvencionalnom hemoterapijom i radioterapijom, inhibiciju angioge
...
neze i aktivnost prema multidrug rezistentnim ćelijskim linijama, će biti ispitan, nakon čega će biti identifikovana vodeća (lead) jedinjenja. Mehanizam delovanja vodećih jedinjenja će biti predložen nakon bioinformatičke analize ekspresije gena. Biće izvršena in vitro procena pasivne gastrointestinalne apsorpcije (PAMPA i BMC metodama), vezivanja za humani serumski albumin (HPLC i elektrohemijkim metodama) i metabolizma primenom humanih mikrozomnih enzima jetre. QSPR, QSRR i QSMARt modeli će biti formirani i, zajedno sa analizom metabolizma, biće upotrebljeni za optimizaciju struktura vodećih jedinjenja. Rezultat projekta će biti novi kandidati za antitumorske lekove, uspostavljanje novih i jačanje postojećih naučno-istraživačkih saradnji i postavljanje polazne tačke za potencijalna klinička ispitivanja vodećih jedinjenja.
Source:
Arhiv za farmaciju, 2022, 72, 4 suplement, S178-S179
Publisher:
Savez farmaceutskih udruženja Srbije (SFUS)
Funding / projects:
Note:
VIII Kongres farmaceuta Srbije sa međunarodnim učešćem, 12-15.10.2022. Beograd