Advancement of practice and use of medication adherence technologies
Unapređenje prakse i upotrebe tehnologija za unapređenje adherence
Authors
Tadić, Ivana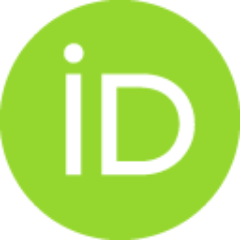 van Boven, Job
Tsiligianni, Ioanna
Potočnjak, Ines
Mihajlović, Jovan
Dima, Alexandra Lelia
Nabergoj Makovec, Urška
Ágh, Tamás
Kardas, Przemyslaw
Ghiciuc, Cristina Mihaela
Petrova, Guenka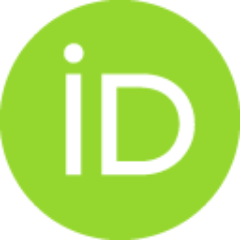 Bitterman, Noemi
Kamberi, Fatjona
Culig, Josip
Wettermark, Bjorn
Marinković, Valentina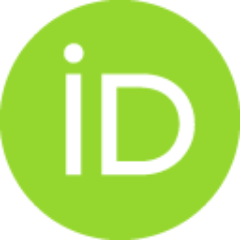 Conference object (Published version)

Abstract
Medication non-adherence is recognized as a global problem associated with financial burden for patients and healthcare funds. At the European level, different Medication Adherence Technologies (MATech) are in use. The European Network to Advance Best practices and technoLogy on medication adherencE (ENABLE, COST Action 19132) was launched to: 1) identify current practices for Medication Adherence (MA) support by healthcare professionals; 2) create a structure for the repository of existing MATech that could be used by different stakeholders; and to 3) prepare guidance for sustainable implementation of MATech across European healthcare settings. ENABLE gathered different healthcare professionals and academics from 39 countries, to achieve the set of goals during a four-year period. Several cross-European studies were conducted employing stakeholder consultation (Delphi) and survey methods, including analysis of current practices for assessing and supporting MA in routine care,
...
as well as barriers and facilitators to managing MA, work on medication management during COVID pandemic, reimbursement pathways of adherence interventions and protocols to identify the best practices and technologies. The MATech repository was designed by ENABLE members, and consultation of different stakeholders is currently in progress. The repository structure includes information about the MATech product and provider, goals and content related to managing MA, and information about the scientific evaluation and implementation. A cross-European expert survey identified a limited number of MA enhancing interventions that are currently subject to reimbursement. ENABLE identified the need for collaboration, infrastructure, and reimbursement to enhance the uptake of MATech in daily practice.
Neadherenca pacijenata prema terapiji prepoznata je kao globalni problem udružen sa finansijskim opterećenjem pojedinaca i zdravstvenih sistema. Na nivou Evrope koriste se različite tehnologije za unapređenje adherence (Medication Adherence Technologies - MATech). Evropska mreža za razvoj najboljih praksi i tehnologija za unapređenje adherence (ENABLE, COST Action 19132) pokrenuta je sa ciljem da se: 1) identifikuju trenutne prakse unapređenja adherence (medication adhrerence – MA) od strane zdravstvenih profesionalaca; 2) kreira struktura repozitorijuma postojećih MATech koju mogu da koriste različiti stejkholderi; 3) da se pripreme vodiči za održivu implementaciju MATech širom Evrope. ENABLE okuplja zdravstvene profesionalce različitih profesija iz 39 zemalja kako bi se postigli ciljevi tokom četvorogodišnjeg perioda. Nekoliko studija u više zemalja Evrope pokrenuto je kako bi se izvršilo ispitivanje 1) stavova različitih stejkholdera delfi metodom i upitnicima, uključujući a
...
nalizu trenutnih praksi u vezi analize i podrške MA u rutinskoj praksi, kao i barijere i facilitatore koji utiču na MA, 2) menadžment lekovima tokom COVID pandemije, 3) načine refundacije intervencija u vezi sa MA i 4) protokola koji identifikuju nabolje prakse i tehnologije. Kreirana je struktura MATech repozitorijuma, dok je usaglašavanje sa različitim stejkholderima u toku. Struktura repozitorijuma zasniva se na informacijama o MATech, ciljevima i sadržajima u vezi MA, i informacijama o naučnim procenama i implementaciji MATech. Na području Evrope istraživanje je identifikovalo ograničeni broj intervencija za unapređenje MA koje podležu refundaciji. ENABLE ukazuje na potrebu za kolaboracijom, razvojem infrastrukture i politike refundacije kako bi se unapredila upotreba MATech u rutinskoj praksi.
Source:
Arhiv za farmaciju, 2022, 72, 4 suplement, S202-S203
Publisher:
Savez farmaceutskih udruženja Srbije (SFUS)
Note:
VIII Kongres farmaceuta Srbije sa međunarodnim učešćem, 12-15.10.2022. Beograd