Clinically significant drug-drug interactions in the treatment of cardiovascular diseases on hospital admission
Pregled klinički značajnih interakcija u terapiji kardiovaskularnih bolesti kod pacijenata na prijemu u bolnicu
Authors
Drndarević, Aneta
Draganov, Ivana
Miljković, Branislava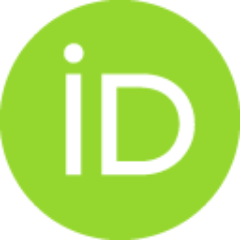 Davidović, Aleksandar
Cvijanović, Dane
Savković, Tatjana
Vezmar-Kovačević, Sandra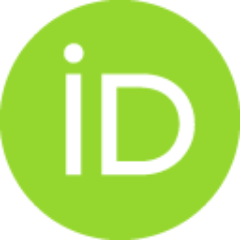 Conference object (Published version)

Abstract
Clinically significant drug-drug interactions (DDIs) are expected in patients with cardiovascular diseases due to the number of drugs in therapy. The aim of the research was to analyze DDIs during treatment which preceeded the admission to the cardiology department. In the cardiology department of the Clinical Hospital Center Zvezdara, the treatment of patients with ≥2 drugs before admission was analyzed. DDIs were identified using the Lexicomp database (Lexi-Interact). Data were analyzed descriptively and with linear regression analysis. During research, out of 132 participants 88.6% had ≥1, while 41.7% had ≥5 DDIs. The total number of DDIs was 648 (median 3, range 0-19). Men constituted 64.4% of the population, with a median age of 70 years (32-90). Patients had 4 diagnoses (1-13) and 6 medications on admission (2-15). In 3.8% of patients, contraindicated DDIs of anticholinergics were observed, 23.5% had DDIs that required caution or a change in therapy, while interactions
...
requiring follow-up were observed in 86.4% of patients. Angiotensin-converting enzyme inhibitors (30.4%), acetylsalicylic acid (26.6%) and loop diuretics (16.5%) were most frequently involved in DDIs, while the most common adverse events could be renal failure (21.5%), hypotension 19.7%) and bleeding (13.7%). The number of drugs in therapy was a predictor of DDIs (p <0.001). Patients with cardiovascular disease are often exposed to polypharmacy and consequently DDIs. Cardiovascular drugs were most frequently involved in DDIs, but contraindicated DDIs were present in anticholinergic drugs. In patients with cardiovascular diseases, monitoring of renal function, hypotension and bleeding is required.
Klinički značajne interakcije (KZI) očekuju se kod pacijenata sa kardiovaskularnim bolestima usled većeg broja lekova u terapiji. Cilj istraživanja je bio da se identifikuju i analiziraju KZI pacijenata koje su prethodile prijemu na odeljenje kardiologije. U Kliničko- bolničkom centru Zvezdara, na odeljenju kardiologije, analizirana je terapija pacijenata sa ≥2 leka pre prijema. KZI su identifikovane upotrebom baze Lexicomp (Lexi-Interact). Podaci su analizirani deskriptivno i primenom linearne regresione analize. Od 132 učesnika u istraživanju 88,6% je imalo ≥1, dok je 41,7% imalo ≥5 KZI. Ukupan broj KZI bio je 648 (medijana 3, opseg 0-19). U populaciji je bilo 64,4% muškaraca medijane starosti 70 godina (32-90). Pacijenti su imali 4 dijagnoze (1-13) i 6 lekova na prijemu (2-15). Kod 3,8% pacijenata utvrđene su KZI antiholinergika koje se smatraju kontraindikovanim. Približno jedna četvrtina pacijenata (23,5%) je imala KZI koja zahteva oprez ili izmenu u terapiji dok su kod
...
86,4% pacijenata uočene interakcije koje zahtevaju praćenje ishoda. Najčešće su u KZI stupali inhibitori angiotenzin-konvertujućeg enzima (30,4%), acetilsalicilna kiselina (26,6%) i diuretici petlje (16,5%) dok su najčešći neželjeni ishodi mogli biti bubrežna insuficijencija (21,5%), hipotenzija (19,7%) i krvarenje (13,7%). Broj lekova u terapiji bio je prediktor za KZI (p<0,001). Pacijenti sa kardiovaskularnim bolestima su često izloženi polifarmaciji i posledično većem broju KZI. U KZI su najčešće stupali lekovi u terapiji kardiovaskularnih bolesti ali su kontraindikovane KZI bile zastupljene kod antiholinergičkih lekova. Kod pacijenata sa kardiovaskularnim bolestima potrebno je praćenje renalne funkcije, hipotenzije i krvarenja.
Source:
Arhiv za farmaciju, 2022, 72, 4 suplement, S223-S224
Publisher:
Savez farmaceutskih udruženja Srbije (SFUS)
Note:
VIII Kongres farmaceuta Srbije sa međunarodnim učešćem, 12-15.10.2022. Beograd