Analysis of clozapine and norclozapine concentrations in adult patients with schizophrenia
Analiza koncentracija klozapina i norklozapina kod odraslih pacijenata sa shizofrenijom
Authors
Panić, Bojana
Jovanović, Marija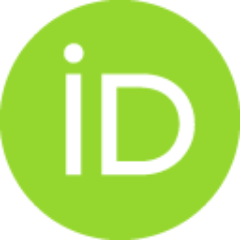 Lukić, Vera
Bulat, Zorica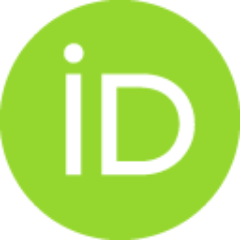 Vučićević, Katarina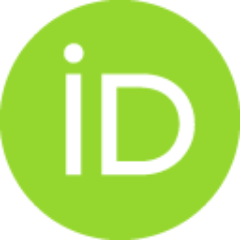 Miljković, Branislava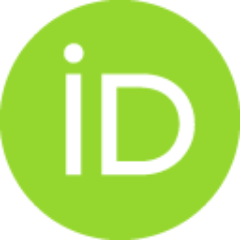 Milovanović, Srđan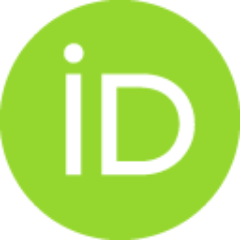 Conference object (Published version)

Abstract
The atypical antipsychotic clozapine (CLZ) is primarily used for the treatment- resistant schizophrenia. Due to low therapeutic index and high pharmacokinetic variability, therapeutic drug monitoring (TDM) is highly recommended (1). The aim of this retrospective study was to analyze TDM data of CLZ and its active metabolite norclozapine (NCLZ) in adult patient with schizophrenia. The study included CLZ TDM data obtained from 69 patients (22- 67 years) treated at the Clinic for Psychiatry, Clinical Center of Serbia, while NCLZ data were available from 43 patients. Serum concentrations were determined at the Institute of Forensic Medicine, Belgrade, Serbia using liquid chromatography with tandem mass spectrometry (LC‐MS/MS). Statistical analysis was performed by SPSS software® (version 18). The daily doses of CLZ ranged between 37.5 and 600 mg. The mean value of CLZ and NCLZ levels were 0.285 ± 0.174 mg/L and 0.189 ± 0.132 mg/L, respectively. 73.06% and 26.83% of measured CLZ
...
and NCLZ concentrations were outside reference range (mostly below), respectively. Significant positive correlation (p<0.05) was observed between daily dose and CLZ levels, as well as between dose and NCLZ levels. Significant correlations of dose and CLZ levels were confirmed in males and females, smokers and nonsmokers, separately. Parent drug and metabolite levels varied 13 and 16-fold in patients receiving 300 mg/day, respectively. The results indicate considerable variability in CLZ and NCLZ concentrations in adult patients with schizophrenia, and positive association with dose. Further multivariate analysis is required to assess, in addition to dose, potential influences of other patient and co-therapy factors.
Atipični antipsihotik klozapin (clozapine, CLZ) se primarno koristi kod shizofrenije rezistentne na terapiju. Zbog niskog terapijskog indeksa i velike farmakokinetičke varijabilnosti, terapijsko prać enje lekova (therapeutic drug monitoring, TDM) se preporučuje (1). Cilj ovog retrospektivnog istraživanja je bio ispitivanje TDM podataka o CLZ i njegovom aktivnom metabolitu norklozapinu (norclozapine, NCLZ) kod odraslih pacijenata sa shizofrenijom. Studija je obuhvatila TDM podatke o CLZ dobijene od 69 pacijenata (22-67 godina) lečenih na Klinici za psihijatriju Kliničkog centra Srbije, dok su podaci za NCLZ bili dostupni od 43 pacijenta. Koncentracije u serumu su merene na Institutu za sudsku medicinu, Beograd, Srbija tečnom hromatografijom sa tandem masenom spektrometrijom (LC‐MS/MS). Statistička analiza je izvršena pomoć u softvera SPSS® (verzija 18). Dnevne doze CLZ kretale su se između 37,5 i 600 mg. Srednja vrednost je bila 0,285 ± 0,174 mg/L za CLZ i 0,189 ± 0,132 mg/
...
L za NCLZ. 73,06% i 26,83% izmerenih koncentracija CLZ i NCLZ bile su izvan referentnog opsega (uglavnom ispod), respektivno. Detektovana je pozitivna korelacija (p<0,05) između dnevne doze i nivoa CLZ, kao i doze i nivoa NCLZ. Značajna korelacija doze i nivoa CLZ je potvrđena i pri odvojenom ispitivanju kod muškaraca, žena, pušača i nepušača. Nivoi leka i metabolita varirali su 13 i 16 puta kod pacijenata koji su uzimali 300 mg/dan, respektivno. Rezultati ukazuju na značajnu varijabilnost u koncentracijama CLZ i NCLZ kod odraslih pacijenata sa shizofrenijom i pozitivnu povezanost sa dozom. Potrebna je dalja multivarijantna analiza da bi se procenili, pored doze, potencijalni uticaji karakteristika pacijenata i kombinovane terapije.
Source:
Arhiv za farmaciju, 2022, 72, 4 suplement, S225-S226
Publisher:
Savez farmaceutskih udruženja Srbije (SFUS)
Note:
VIII Kongres farmaceuta Srbije sa međunarodnim učešćem, 12-15.10.2022. Beograd