Effects of acute application of mucoadhesive buccal films with propranolol hydrochloride in an animal model of essential hypertension
Efekti akutne primene mukoadhezivnih bukalnih filmova sa propranolol‐hidrohloridom u animalnom modelu esencijalne hipertenzije
Authors
Kurćubić, Ivana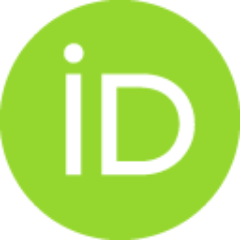 Vajić, Una‐Jovana
Cvijić, Sandra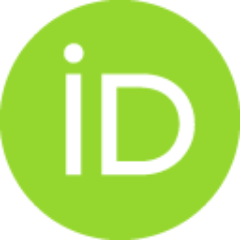 Crevar-Sakač, Milkica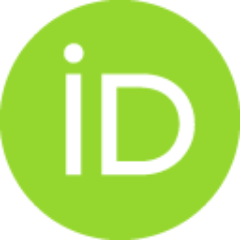 Ibrić, Svetlana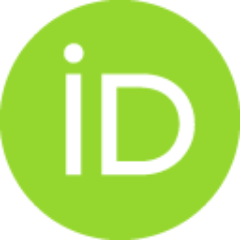 Miloradović, Zoran
Mihailović‐Stanojević, Nevena
Ivanov, Milan
Karanović, Danijela
Jovović, Đurđica
Đuriš, Jelena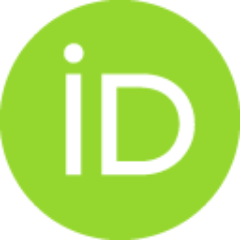 Conference object (Published version)

Abstract
Mucoadhesive buccal films can improve drug absorption by prolonging its retention time on the buccal mucosa (1). The aim of the study was a comparative assessment of the hemodynamic effects and pharmacokinetics of propranolol hydrochloride (PROP) after buccal and oral administration in spontaneously hypertensive rats. Animals were divided into 3 groups: Group I (control) received 0.5 mL of water with a gastric tube, group II received an immediate-release 10 mg PROP tablet via gastric tube, and group III received a mucoadhesive 10 mg PROP buccal film. Systolic (SP) and diastolic blood pressure (DP), and heart rate (SF) were measured in rats, and pharmacokinetic PROP parameters, Cmax, tmax, and AUC0 → 24, were calculated by noncompartmental analysis. Mucoadhesive buccal films showed superior degree of absorption of PROP over immediate-release tablets (AUC0 → 24: 69.64 μgh/ml versus 24.61 μgh/ml). The tmax value was significantly higher in mucoadhesive buccal films, which indic
...
ates a prolonged PROP release and longer therapeutic effect (71.19h versus 29.73h). There was no statistically significant difference in Cmax values between groups II and III of rats (4.74 μg ml versus 7.11 μg ml). Mucoadhesive buccal films provide a more pronounced and long-lasting reduction primarily of SF (reduction of 28-51% lasting from 10 minutes to the twelfth hour of testing), but also SP and DP (between 15-30% from the first to the sixth hour of testing) compared to immediate- release tablets. Mucoadhesive buccal films allow bypass/reduction of the extensive hepatic first-pass metabolism, and consequently improve the therapeutic PROP effect.
Mukoadhezivni bukalni filmovi mogu poboljšati apsorpciju lekovite supstance produžavajuć i vreme zadržavanja lekovitog preparata na bukalnoj sluznici (1). Cilj studije je bila komparativna procena hemodinamskih efekata i farmakokinetike propranolol- hidrohlorida (PROP) nakon bukalne i peroralne primene kod sponatano hipertenzivnih pacova. Spontano hipertenzivni pacovi su podeljeni u 3 grupe: I (kontrolna) grupa je dobila 0,5 mL vode gastričnom sondom, II grupa je dobila tabletu sa trenutnim oslobađanjem sa 10 mg PROP gastričnom sondom i III grupa je dobila mukoadhezivni bukalni film sa 10 mg PROP. Filmovi su pripremljeni korišćenjem polietilenoksida, hidroksipropilmetilceluloze i polivinilalkohola kao film-formirajućih polimera sa mukoadhezivnim svojstvima. Pacovima su mereni sistolni (SP) i dijastolni krvni pritisak (DP), srčana frekvencija (SF), a neprostornom farmakokinetičkom analizom izračunati su parametri PROP: Cmax, t max i AUC0→24 . Mukoadhezivni bukalni filmovi su
...
pokazali superiornost u odnosu na tablete sa trenutnim oslobađanjem u pogledu stepena apsorpcije PROP (AUC 0→24 : 69,64 μgh/ml naspram 24,61 μgh/ml). Tmax vrednost je bila značajno veća kod mukoadhezivnih bukalnih filmova što ukazuje na produženo oslobađanje PROP i duži terapijski efekat (71,19 h naspram 29,73 h). Između II i II grupe pacova nema statistički značajne razlike u vrednostima Cmax (4,74 μg/ml naspram 7,11 μg/ml). Mukoadhezivni bukalni filmovi izazivaju izraženije i dugotrajnije smanjenje pre svega SF (smanjenje od 28-51% u trajanju od 10 minuta do dvanaestog sata ispitivanja), ali i SP i DP (između 15-30% od prvog do šestog sata ispitivanja) u odnosu na tablete sa trenutnim oslobađanjem. Pripremljeni mukoadhezivni bukalni filmovi omogućavaju zaobilazak/smanjenje ekstenzivnog metabolizma prvog prolaza kroz jetru i posledično poboljšavaju terapijski efekat PROP.
Source:
Arhiv za farmaciju, 2022, 72, 4 suplement, S235-S236
Publisher:
Savez farmaceutskih udruženja Srbije (SFUS)
Funding / projects:
Note:
VIII Kongres farmaceuta Srbije sa međunarodnim učešćem, 12-15.10.2022. Beograd