Novel protocol for enhanced sampling of binding pocket dynamics and its integration into the sirtuin 2 inhibitors virtual screening campaign
Novi protokol za poboljšano uzorkovanje dinamike vezivnih mesta i njegova integracija u virtuelni skrining inhibitora sirtuina 2
Authors
Đoković, Nemanja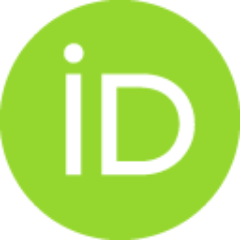 Ružić, Dušan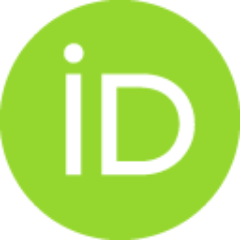 Rahnasto‐Rilla, Minna
Srdić-Rajić, Tatjana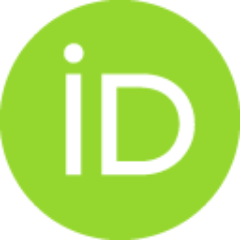 Lahtela‐Kakkonen, Maija
Nikolić, Katarina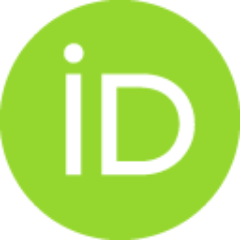 Conference object (Published version)

Abstract
Inhibitors of sirtuin 2 (SIRT2i) represent a promising group of novel therapeutics in treatment of the age-related disorders, including carcinomas, neurodegenerative diseases, metabolic syndrome etc. (1). Despite the promising preclinical results, none of the known SIRT2i reached clinical trials. One of the main obstacles in the structure-based drug design of novel SIRT2i represents intricate conformational dynamics of sirtuin 2 (SIRT2) binding pocket (2). In order to facilitate the discovery of novel SIRT2i, we have developed the protocol for enhanced sampling of the binding pocket dynamics and validated it by integration into structure-based virtual screening (SBVS) pipeline for discovery of novel SIRT2i. Developed protocol relies on well-tempered metadynamics simulations using the set of pocket-related collective variables derived from time-lagged independent component analysis (tICA). Our protocol outperformed classical molecular dynamics in search for alternative confor
...
mational states of the binding pocket. Additionally, the protocol was able to reveal the existence of cryptic subpocket inside SIRT2 binding pocket. To validate our findings, the protocol was implemented into SBVS which resulted in significant expansion of SIRT2i chemical space. To further probe the potential of expanded chemical space in discovery of chemically novel groups of SIRT2i, a few virtual hit molecules were selected and tested in vitro. Compound NDJ18 was shown to be potent and selective SIRT2i with anticancer activity on triple-negative breast cancer cell line MDA-MB-231. Experimental validation supported future generalization of the protocol by application on wider scope of challenging protein targets.
Inhibitori sirtuina 2 (SIRT2i) predstavljaju obećavajuću grupu novih terapeutika u terapiji poremećaja povezanih sa starenjem, poput malignih oboljenja, neurodegenerativnih oboljenja, metaboličkog sindroma itd. (1). Uprkos obećavajućim rezultatima prekliničkih ispitivanja, nijedan SIRT2i nije došao do kliničkih studija. Jedna od glavnih prepreka u strukturno-zavisnom dizajnu novih SIRT2i predstavlja kompleksna konformaciona dinamika vezivnog mesta sirtuina 2 (SIRT2) (2). U cilju povećanja efikasnosti racionalnog dizajna novih SIRT2i, razvijen je protokol za poboljšano uzorkovanje konformacione dinamike vezivnog mesta SIRT2 koji se zasniva na metadinamičkim simulacijama uz set kolektivnih varijabli izvedenih iz analize nezavisnih komponenti vremenskih zaostataka dinamike vezivnog mesta (tICA). Razvijeni protokol nadmašio je klasičnu molekulsku dinamiku u efikasnosti pretrage alternativnih konformacionih stanja vezivnog mesta. Dodatno, primenom razvijenog protokola otkriveno j
...
e postojanje skrivenog džepa unutar vezivnog mesta SIRT2. U cilju validacije, protokol je implementiran u strukturno-zavisni virtuelni skrining SIRT2i što je rezultovalo u značajnoj ekspanziji postojećeg hemijskog prostora SIRT2i. U daljem testiranju potencijala proširenog hemijskog prostora u otkriću potpuno novih hemijskih skeleta SIRT2i, nekoliko najbolje rangiranih molekula je selektovano i evaluirano in vitro. Jedinjenje NDJ18 se pokazalo kao potentan i selektivan novi SIRT2i. Testiranjima na trostruko-negativnoj ćelijskoj liniji kancera dojke MDA-MB-231 utvrđen je značajan antikancerski potencijal navedenog jedinjenja. Eksperimentalnom validacijom podržan je dalji razvoj i generalizacija protokola kroz primenu na širem spektru proteinskih targeta izazovnih sa aspekta tehnika racionalnog dizajna lekova.
Source:
Arhiv za farmaciju, 2022, 72, 4 suplement, S241-S242
Publisher:
Savez farmaceutskih udruženja Srbije (SFUS)
Funding / projects:
Note:
VIII Kongres farmaceuta Srbije sa međunarodnim učešćem, 12-15.10.2022. Beograd