Efficacy of vortioxetine in the osteoarthritis rat model
Efikasnost vortioksetina u modelu osteoartritisa kod pacova
Authors
Nastić, Katarina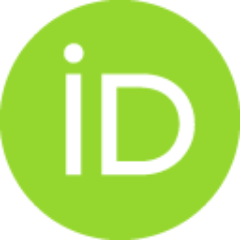 Pecikoza, Uroš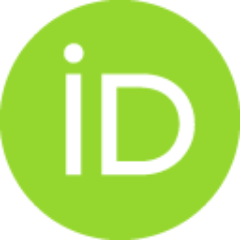 Micov, Ana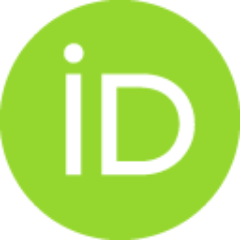 Tomić, Maja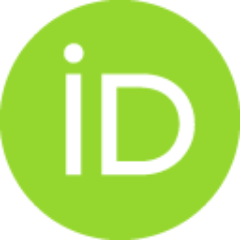 Jovanović, Aleksandar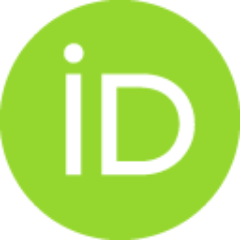 Stepanović-Petrović, Radica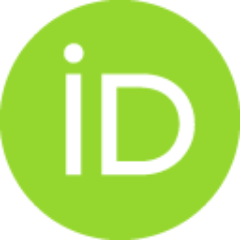 Conference object (Published version)

Abstract
Osteoarthritis is the most common rheumatic degenerative condition, with chronic joint pain being the major source of disability. Currently, available treatment options for alleviating pain are often ineffective and/or associated with unfavorable safety profiles (1). Vortioxetine is a novel multimodal antidepressant, an inhibitor of serotonin reuptake, but also an agonist, partial agonist, or antagonist of several serotonin (5-HT) receptors subtypes involved in pain modulation (2). The study aimed to examine the efficacy of vortioxetine compared to duloxetine, an antidepressant recommended for the treatment of osteoarthritis, in the rat model of osteoarthritis. Osteoarthritis was induced by intra-articular injection of monosodium iodoacetate (MIA; 2 mg/25 μL) in the right knee of male Wistar rats. Vortioxetine/duloxetine was administered orally for 28 days following MIA injection. The antinociceptive effect of vortioxetine/duloxetine was assessed using von Frey, acetone, and
...
weight-bearing test. The influence of treatments on animals' well-being and motor performance was examined in the burrowing and rotarod test, respectively. Vortioxetine (2 and 10 mg/kg) and duloxetine (15 and 25 mg/kg) significantly reduced mechanical and cold allodynia, and improved weight borne on the ipsilateral hind paw in von Frey, acetone, and weight-bearing test, respectively. Vortioxetine had no significant effect on burrowing behavior, whereas duloxetine significantly reduced this inherent rodent activity. The rotarod test did not demonstrate a significant effect of treatment on motor performance/sedation. This study suggests comparable antinociceptive efficacy of vortioxetine with duloxetine, a referent drug, as well as a better impact on the animals' well-being of vortioxetine.
Osteoartritis predstavlja najčešće reumatsko degenerativno oboljenje, praćeno hroničnim bolom, glavnim uzrokom onesposobljenosti pacijenata. Postojeće terapijske opcije za otklanjanje bola su neretko nedovoljno efikasne i/ili udružene sa brojnim neželjenim efektima (1). Vortioksetin je noviji antidepresiv multimodalnog mehanizma dejstva; inhibira transporter za preuzimanje serotonina, a deluje i kao agonist, parcijalni agonist ili antagonist različitih podtipova serotoninskih (5-HT) receptora uključenih u modulaciju bola (2). Cilj ovog rada je bio ispitati efikasnost vortioksetina u poređenju sa duloksetinom, antidepresivom preporučenim za lečenje osteoartritisa, u modelu osteoartritisa kod pacova. Osteoartritis je indukovan intraartikularnom injekcijom natrijum-monojodacetata (MIA; 2 mg/25 μL) u desno koleno mužjaka pacova Wistar soja. Vortioksetin/duloksetin je primenjivan oralno svakodnevno tokom 28 dana nakon injekcije MIA. Procena antinociceptivne efikasnosti vortiokset
...
ina/duloksetina ispitivana je korišćenjem von Frey, aceton testa i testa raspodele težine (eng. weight‐bearing). Uticaj tretmana na dobrobit životinja (eng. well‐being), kao i motornu spretnost ispitivan je u testu kopanja i rotarod testu, redom. Vortioksetin (2 i 10 mg/kg) i duloksetin (15 i 25 mg/kg) su značajno smanjili mehaničku i hladnu alodiniju, i poboljšali oslanjanje životinja na ipsilateralnu šapu u von Frey, aceton i testu raspodele težine, redom. Vortioksetin nije imao značajan uticaj na aktivnost životinja u testu kopanja, dok je duloksetin značajno smanjio ovu inherentnu aktivnost glodara. U rotarod testu nije pokazan značajan uticaj tretmana na motorne performanse/sedaciju životinja. Ova studija je pokazala da su antinociceptivni efekti vortioksetina i referentnog leka duloksetina uporedivi, kao i povoljniji uticaj vortioksetina na opštu dobrobit životinja.
Source:
Arhiv za farmaciju, 2022, 72, 4 suplement, S245-S246
Publisher:
Savez farmaceutskih udruženja Srbije (SFUS)
Funding / projects:
Note:
VIII Kongres farmaceuta Srbije sa međunarodnim učešćem, 12-15.10.2022. Beograd