Assessment of concentrations and normalized concentrations of variability in methotrexate concentrations between cycles
Ispitivanje koncentracija i normalizovanih koncentracija metotreksata u zavisnosti od primenjene doze u pedijatrijskoj populaciji sa ALL i NHL
Authors
Škorić, Biljana
Jovanović, Marija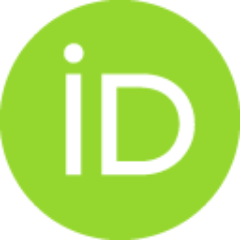 Miljković, Branislava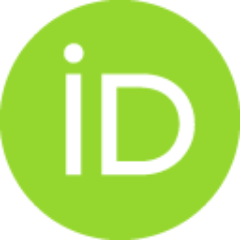 Kuzmanović, Miloš
Vučićević, Katarina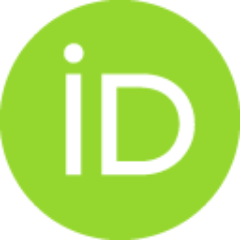 Conference object (Published version)

Abstract
Administration of high dose methotrexate (HDMTX) is common part of pediatric protocols for acute lymphoblastic leukemia (ALL) and non-Hodking lymphoma (NHL). Methotrexate is used in certain phase of therapy in doses 3 g/m 2 or 5 g/m 2 with the objective to achieve concentration that will ensure eradication of tumor cells with minimal toxic effect. The aim of this study is overview of drug concentration and assessment of therapy safety in relation to referent values. After obtaining Ethics committee approval at The Institute for mother and child Healthcare of Serbia "Dr Vukan Cupic" 50 pediatric patients with ALL or NHL were enrolled. Data on MTX usage was retrospectively collected from the patient history. Concentrations and normalized concentrations per applied dose were compared with nonparametric tests in SPSS (version 18). MTX concentration mean (± standard deviation) following administration of 3 g/m 2 respectively 5 g/m2 doses were 19.72±6.62 mg/L respectively 34.73±17
...
.13 at 24 h, 0.20±0.36 mg/L respectively 0.24±0.58 mg/L at 48h and 0.14±0.44 mg/L respectively 0.12±0.89 mg/L at 72h after start of the infusion. Statistically significant difference (p<0.001) is only seen at 24h concentration between 3 g/m 2 (mean rank 43.97) and 5 g/m 2 (mean rank 103.36). In all other time points, there was no difference during comparison of concentrations nor normalized concentration, even though it is seen trend of higher values in 5 g/m2 group. Results of analysis show that administration of higher dose during simultaneous distribution and elimination phase leads to higher concentrations while during elimination phase this effect is less visible. However, administration of the high doses brings the risk of side effects due to reaching higher concentrations.
Primena visokih doza metotreksata je uobičajena u pedijatrijskim protokolima za lečenje akutne limfoblastne leukemije (ALL) i non-Hodking limfoma (NHL). Metotreksat se u određenoj fazi terapije primenje u dozi od 3 g/m2 ili 5 g/m 2 u cilju postizanja koncentracije koje uništavaju tumorske ćelije uz minimalan toksičan efekat. Cilj ovog rada je prikaz koncentracije leka u zavisnosti od primenjene doze i procena bezbednosti terapije u odnosu na referentne vrednosti koncentracije. Nakon odobrenja etičkog odbora Instituta za zdravstvenu zaštitu majke i deteta Srbije "Dr Vukan Čupić" uključeno je 50 pedijatrijski pacijenata sa ALL ili NHL. Podaci o primeni MTX su retrospektivno prikupljeni iz istorija bolesti. Koncentracije i normalizovane koncentracije po primenjenoj dozi su statistički analizirani neparametarskim testovima u SPSS-u (verzija 18). Srednja vrednost koncentracija (± standardna devijacija) MTX pri primeni 3 g/m2 odnosno 5 g/m2 je iznosila 19,72±6,62 mg/L odnosno 34,7
...
3±17,13 u 24h, 0,20±0,36 mg/L odnosno 0,24±0,58 mg/L u 48h i 0,14±0,44 mg/L odnosno 0,12±0,89 mg/L u 72h posle početka infuzije. Statistički značajna razlika (p<0,001) je uočena kod koncentracija u 24h između doza 3 g/m2 (mean rank = 43,97) i 5 g/m2 (mean rank= 103,36). U ostalim vremenskim tačkama i pri poređenju normalizovanih koncentracija nije bilo statistički značajne razlike, iako je primetan trend viših vrednosti u grupi 5 g/m 2 . Rezultati analize pokazuju da pri primeni veće doze leka tokom istovremene distribucije i eliminacije leka postoji mogućnost detektovanja visokih koncentracija, dok je tokom faze eliminacije uticaj primenjene doze manje uočljiv. Ipak, primena veće doze nosi rizik od neželjenih efekata.
Source:
Arhiv za farmaciju, 2022, 72, 4 suplement, S290-S291
Publisher:
Savez farmaceutskih udruženja Srbije (SFUS)
Note:
VIII Kongres farmaceuta Srbije sa međunarodnim učešćem, 12-15.10.2022. Beograd