Analysis of restricted antibiotics' implementation in Clinical center of Montenegro during 2019. and the impact of COVID-19 epidemic on their usage
Analiza primjene rezervnih antibiotika u kliničkom centru crne gore tokom 2019. godine i uticaj epidemije COVID‐19 na njihovu potrošnju
Authors
Lukač, Džana
Miljković, Branislava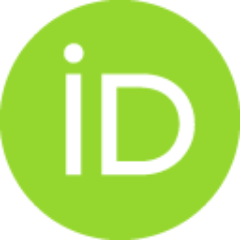 Conference object (Published version)

Abstract
Restricted antibiotics include the ones that are not used as first-line antibiotics, for they are preserved for treating infections that cannot be cured with common antibiotics. In 2016, Clinical center of Montenegro filed a restriction on implementation of amikacin, tobramycin, ceftazidime, cefotaxime, cefixime, cefepime, colistin, linezolid, moxifloxacin, ofloxacin, levofloxacin, meropenem, imipenem/cilastatin, ertapenem, piperacillin/tazobactam, tigecycline, vancomycin and teicoplanin. The goal of this research is analysis of restricted antibiotics' implementation during 2019. and their usage during the COVID-19 epidemic. 174 requests for restricted antibiotics from 2019. and the usage of restricted antibiotics during the COVID-19 pandemic were retrospectively analyzed. By data analysis it was determined that the antibiogram has been done only in 21,84% of cases. In 72.25% of cases restricted antibiotic was included in therapy without prior antimicrobial therapy using unr
...
estricted antibiotic. Monotherapy was included in the largest number of cases (75,28%), two antibiotics were used in 19,54% of cases, combination of three in 4,02% of cases, and there were 1,15% of cases of using 4 restricted antibiotics in therapy. The average therapy duration was 8.84 days, though there was a large range of shortest (3 days) and longest (40 days) therapy duration. Most commonly used antibiotics were meropenem (53 cases – 30,45%), amikacin (36 cases – 20,68%), vancomycin (33 cases – 18,7%). The combination of imipenem and cilastatin was used in 13 cases (7,47%). Most commonly isolated causative agents were Acinetobacter spp. (8), Pseudomonas aeruginosa (8), Staphylococcus aureus (6) and Clostridium difficile (4). Usage of restricted antibiotics has increased during COVID-19 (2021) – usage of amikacin has risen 1,5 times more than in 2019, ceftazidime 2,3 times, cefixime 1,6, meropenem 2,3, piperacillin/tazobactam 2,57 and vancomycin 1,63 times.The increase of restricted antibiotics' usage during COVID-19 could highly negatively affect rational antibiotic use implementation, as well as the antimicrobial resistance.
Koncept rezervnih antibiotika podrazumijeva usvajanje liste antibiotika koji se ne koriste kao ljekovi prvog izbora, već se čuvaju za infekcije koje ne reaguju na antibiotike prvog izbora. U Kliničkom centru Crne Gore je 2016. godine uvedena restrikcija u propisivanju amikacina, tobramicina, ceftazidima, cefotaksima, cefiksima, cefepima, kolistina, linezolida, moksifloksacina, ofloksacina, levofloksacina, meropenema, imipenem/cilastatina, ertapenema, piperacilin/tazobaktama, tigeciklina, vankomicina i teikoplanina. Cilj istraživanja je analiza primjene rezervnih antibiotika tokom 2019. godine i njihove potrošnje tokom epidemije COVID-19.Retrospektivno su analizirana 174 zahtjeva za izdavanje rezervnih antibiotika iz 2019. godine i potrošnja rezervnih antibiotika tokom epidemije COVID-19. Analizom je utvrđeno da je antibiogram rađen u 21,84% slučajeva (38). U 72,25% slučajeva rezervni antibiotik je uključen u terapiju bez prethodne terapije nerezervnim antibiotikom. U 75,28%
...
analiziranih slučajeva korišćen je jedan rezervni antibiotik, u 19,54% slučajeva korišćena su dva, u 4,02% slučajeva tri, a u 1,15% slučajeva su u terapiji bila zastupljena četiri rezervna antibiotika. Prosječna dužina trajanja terapije bila je 8,84 dana, sa velikim rasponom između minimalne (3 dana) i maksimalne dužine trajanja (40 dana). Najčešće su korišćeni meropenem (30,45%), amikacin (20,68%) i vankomicin (18,7%). Najčešće su izolovani Acinetobacter spp. (8), Pseudomonas aeruginosa (8), Staphylococcus aureus (6) i Clostridium difficile (4). Potrošnja rezervnih antibiotika tokom epidemije COVID-19 (2021. god.) u odnosu na 2019. godinu bila je povećana – potrošnja amikacina je bila veća 1,5 puta, ceftazidima 2,3, cefiksima 1,6, meropenema 2,3, piperacilin/tazobaktama 2,57, a vankomicina 1,63 puta. Povećanje potrošnje rezervnih antibiotika tokom epidemije COVID-19 može negativno uticati na mogućnost implementacije principa racionalne primjene antibiotika i pojavu antimikrobne rezistencije.
Source:
Arhiv za farmaciju, 2022, 72, 4 suplement, S292-S293
Publisher:
Savez farmaceutskih udruženja Srbije (SFUS)
Note:
VIII Kongres farmaceuta Srbije sa međunarodnim učešćem, 12-15.10.2022. Beograd