A population pharmacokinetic model of tacrolimus in adult liver transplant recipients
Populacioni farmakokinetički model takrolimusa kod pacijenata sa transplantiranom jetrom
Authors
Jovanović, Marija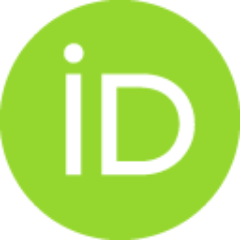 Ćulafić, Milica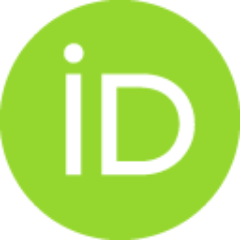 Pejić, Nina
Štulić, Miloš
Kovačević, Milena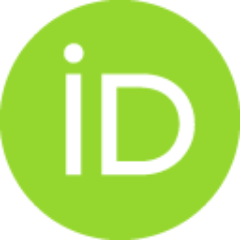 Vezmar-Kovačević, Sandra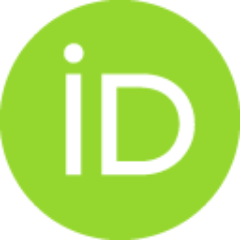 Miljković, Branislava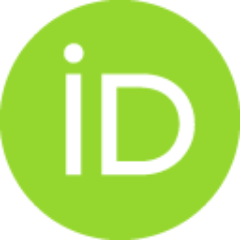 Ćulafić, Đorđe
Vučićević, Katarina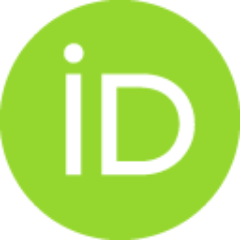 Conference object (Published version)

Abstract
Tacrolimus is an immunosuppressant used to prevent graft rejection after liver transplantation. The narrow therapeutic range and great variability in pharmacokinetics indicate the need for therapy individualization. The aim of the study was to develop and validate the base pharmacokinetic model of tacrolimus using data collected during therapeutic drug monitoring. The study included 29 liver transplant recipients followed up at Clinic for Gastroenterology and Hepatology, Clinical Center of Serbia. Using the NONMEM® program, we analyzed tacrolimus concentrations (Ctrough) measured in whole blood (260). Pharmacokinetics have been described as one-compartment model with first- order absorption and elimination. Internal validation was performed using graphical assessment, bootstrap method and visual predictive check (VPC). Typical value of oral clearance (CL/F) was 30.4 L/h, while value of oral volume of distribution was 5770 L. The value of the absorption rate constant was fixe
...
d at 4.48 h-1 . Interindividual variability was best described by the exponential model, and residual by the additive model. Interindividual variability for CL/F was 38.2%. Individual predicted concentrations (IPRED) showed better agreement with the measured values than population predicted values (PRED). Conditional weighted residuals (CWRES vs PRED, CWRES vs TIME) were mostly between -2 and +2 standard deviations. The parameters obtained by bootstrap analysis do not deviate significantly from the model. Median, 5th and 95th percentiles in the VPC method mostly were within the simulated 95% confidence interval. The obtained population pharmacokinetic model, after additional optimization, can be used for individualization of the tacrolimus dosing regimen in the population of liver transplant recipients.
Takrolimus je imunosupresiv koji se primenjuje za prevenciju odbacivanja grafta nakon transplantacije jetre. Uzak terapijski opseg i velika varijabilnost u farmakokinetici ukazuju na neophodnost individualizacije terapije. Cilj istraživanja bio je razvoj i validacija osnovnog farmakokinetičkog modela takrolimusa baziranog na podacima prikupljenim tokom terapijskog praćenja leka. Studija je uključila 29 pacijenata sa transplantiranom jetrom, praćenih na Klinici za gastroenterologiju i hepatologiju, Kliničkog centra Srbije. Primenom NONMEM® programa analizirane su koncentracije takrolimusa izmerene u punoj krvi (260), neposredno pre primene jutarnje doze (Ctrough). Farmakokinetika je opisana jednoprostornim modelom sa resorpcijom i eliminacijom prvog reda. Interna validacija je vršena primenom grafičke metode procene, metode umnožavanja podataka (bootstrap) i vizuelne prediktivne provere (VPC). Procenjena tipična vrednost oralnog klirensa (CL/F) iznosila je 30,4 L/h, dok je vr
...
ednost oralnog volumena distribucije bila 5770 L. Vrednost konstante brzine resorpcije je fiksirana na 4,48 h-1 . Interindividualna varijabilnost je najbolje opisana eksponencijalnim modelom, a rezidualna aditivnim modelom. Zabeležena je interindividualna varijabilnost za CL/F od 38,2%. Predviđene individualne koncentracije (IPRED) pokazuju bolje slaganje sa izmerenim vrednostima, nego populacione predviđene vrednosti (PRED). Uslovni težinski reziduali (CWRES vs PRED, CWRES vs TIME) su većinom raspoređeni između -2 i +2 standardne devijacije. Parametri dobijeni bootstrap analizom ne odstupaju značajno od modela, dok su vrednosti medijane, 5. i 95. percentila u VPC metodi uglavnom bile u okviru simuliranih 95% intervala pouzdanosti. Dobijeni populacioni farmakokinetički model, može se nakon dodatne optimizacije, primeniti u svrhu individualizacije režima doziranja takrolimusa u populaciji pacijenata sa transplantiranom jetrom.
Source:
Arhiv za farmaciju, 2022, 72, 4 suplement, S298-S299
Publisher:
Savez farmaceutskih udruženja Srbije (SFUS)
Note:
VIII Kongres farmaceuta Srbije sa međunarodnim učešćem, 12-15.10.2022. Beograd