Comparative analysis of pharmacists' views on telepharmacy in the Republic of Serbia and the Republic of Slovenia
Uporedna analiza stavova farmaceuta o telefarmaciji u Republici Srbiji i Republici Sloveniji
Authors
Ilkić, Jovana
Obradović, Dragiša
Milošević-Georgiev, Andrijana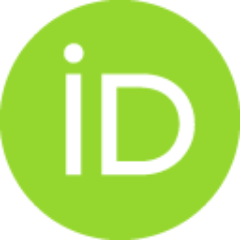 Marinković, Valentina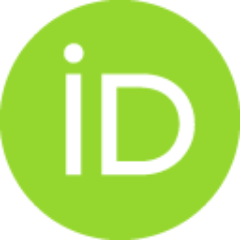 Tadić, Ivana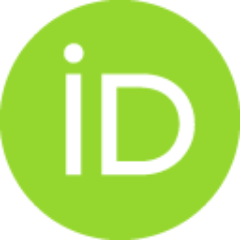 Conference object (Published version)

Abstract
Telepharmacy impacts pharmacists' involvement in healthcare provision and health care outcomes (1). This service was implemented in Slovenia since September 2020 (2), opposite to Serbia where this service is not yet implemented. The objective of this study was to compare views of community pharmacists from Serbia and Slovenia in regards to their understanding of the concept of telepharmacy, perceived risks and facilitators, as well as views on overall capacity to implement such services. Semi-structured interviews with community pharmacists were conducted in Slovenia and Serbia from October 2020 to March 2021. Interviews were transcribed ad verbatim, coded, thematically analysed and results were compared for each major emerged theme. In total, 33 community pharmacists accepted to participate (10 from Slovenia and 23 from Serbia). Pharmacists from both countries expressed great interest, motivation and understanding of the concept of telepharmacy. Participants agreed that the
...
services should be charged and remunerated mostly by health insurance funds, and complement the provision of pharmaceutical care in person. They both shared doubts regarding adequacy of pharmacists' involvement in provision of healthcare, recognising telepharmacy as a tool to enhance it. Participants from Slovenia expressed concerns regarding standardisation, regulations and personal data protection surrounding telepharmacy. On the other hand, participants from Serbia believed that implementing telepharmacy is not yet possible due to lacking regulatory, financial and organisational infrastructure. Slovenian telepharmacy service model may present a good example for profound understanding of facilitators, risks and barriers related to development and implementation of a new pharmacy service in Serbia.
Telefarmacija utiče na uključenost farmaceuta u pružanje zdravstvene zaštite i ishode u vezi sa zdravljem (1). Ova usluga je implementirana u Sloveniji od septembra 2020. godine (2), nasuprot Srbiji gde ova usluga još nije implementirana. Cilj ove studije bio je da uporedi stavove farmaceuta iz Srbije i Slovenije u pogledu njihovog razumevanja koncepta telefarmacije, uočenih rizika i facilitatora, kao i stavova o ukupnom kapacitetu za uvođenje takvih usluga. Polustrukturirani intervjui sa farmaceutima vođeni su u Sloveniji i Srbiji od oktobra 2020. do marta 2021. Intervjui su doslovno transkribovani, kodirani, tematski analizirani i rezultati su upoređivani za svaku već u nastalu temu. Ukupno su 33 farmaceuta iz zajednice prihvatila učešć e (10 iz Slovenije i 23 iz Srbije). Farmaceuti iz obe zemlje iskazali su veliko interesovanje, motivisanost i razumevanje koncepta telefarmacije. Učesnici su se složili da usluge treba naplaćivati, i to prevashodno preko fondova zdravstven
...
og osiguranja, kao i da usluge treba da dopunjuju pružanje farmaceutske zdravstvene zaštite uživo. Učesnici su delili sumnje u adekvatnost uključenosti farmaceuta u pružanje zdravstvene zaštite, prepoznajuć i telefarmaciju kao sredstvo za unapređenje toga. Učesnici iz Slovenije izrazili su zabrinutost u vezi sa standardizacijom, propisima i zaštitom ličnih podataka kada je u pitanju telefarmacija. S druge strane, učesnici iz Srbije smatraju da implementacija telefarmacije još nije moguća zbog nedostatka regulatorne, finansijske i organizacione infrastrukture. Slovenački model teleapotekarske usluge može predstavljati dobar primer za duboko razumevanje facilitatora, rizika i barijera u vezi sa razvojem i implementacijom nove apotekarske usluge u Srbiji.
Source:
Arhiv za farmaciju, 2022, 72, 4 suplement, S313-S314
Publisher:
Savez farmaceutskih udruženja Srbije (SFUS)
Funding / projects:
Note:
VIII Kongres farmaceuta Srbije sa međunarodnim učešćem, 12-15.10.2022. Beograd