Comprehension assessment of information about medicines use among hospitalized orthopedic patients
Procena razumevanja informacija o upotrebi lekova u populaciji hospitalizovanih ortopedskih pacijenata
Authors
Ćetković, Zora
Krajnović, Dušanka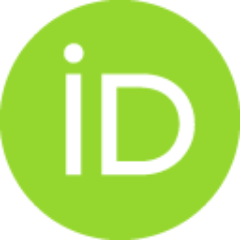 Conference object (Published version)

Abstract
Patients with orthopedic injury are at high risk of venous thromboembolism. Although anticoagulant therapy is the mainstay, traditional oral anticoagulants have unpredictable pharmacokinetics, require regular monitoring and may cause side effects. The aim of this study was to assess knowledge, comprehension of information about medicines use and access to medicines-related information among adult hospitalized orthopedic patients. The research was conducted as a cross-sectional study at the Clinic for Orthopedic Surgery and Traumatology, University Clinical Center of Serbia, from September to November 2021. Specific and socio-demographic questionnaires were used to assess patients' comprehension of information about medicines use. The study included 110 patients (response rate 94%); 56.4% of the included patients were men, 80% were older than 30 years and 67.3% completed higher education. The results showed that most patients (53.6%) use the Patient Information Leaflet (PIL)
...
to obtain information about medicines use, or the medicine information box to aquire information about medicines storage, while only 32.7% of patients rely on pharmacists to provide advice. Most orthopedic patients (˃55%) understood information about medicines use and storage, except for the information related to the shelf life of the medicine (82.7% incorrect answers). This study indicates that hospitalized orthopedic patients are more likely to find medicines information by themselves rather than asking pharmacists, which can lead to a lack of comprehension of cruical information about medicines and affect treatment outcomes. Therefore, communication between healthcare professionals and patients should be improved during hospitalization and discharge.
Pacijenti sa ortopedskom povredom su pod visokim rizikom od venske tromboembolije. Iako je antikoagulantna terapija glavni oslonac, tradicionalni oralni antikoagulansi imaju nepredvidivu farmakokinetiku, zahtevaju redovno praćenje i mogu dovesti do neželjenih efekata. Cilj ovog istraživanja bio je da se proceni znanje, razumevanje informacija o upotrebi lekova i pristup informacijama u populaciji hospitalizovanih odraslih ortopedskih pacijenata. Istraživanje je sprovedeno kao studija preseka na Klinici za ortopedsku hirurgiju i traumatologiju, Univerzitetskog kliničkog centra Srbije od septembra do novembra 2021. godine. Za procenu razumevanja informacija o upotrebi lekova korišćeni su specifični, namenski kreiran upitnik i sociodemografski upitnik. U istraživanju je učestvovalo 110 pacijenata (stopa odgovora 94%), većinom muškog pola (56,4%), starijih od 30 godina (80%) i sa završenim visokim obrazovanjem (67,3%). Rezultati su pokazali da većina ispitanika informacije o na
...
činu upotrebe i delovanju leka pronalazi u Uputstvu za lek (53,6%), odnosno da informacije o čuvanju leka pročita na kutiji leka (60%), dok se manji broj ispitanika (32,7%) oslanja na savet farmaceuta. Većina pacijenta (˃55%) je znala odgovor na sva pitanja koja se odnose na razumevanje informacija o načinu upotrebe, delovanju i čuvanju leka, osim na pitanje koje se odnosi na rok upotrebe leka naveden na kutiji (82,7% netačnih odgovora). Ova studija ukazuje da hospitalizovani ortopedski pacijenti radije sami pronalaze informacije o lekovima nego što pitaju farmaceute, što može dovesti do nerazumevanja ključnih informacija o leku i uticati na ishod toka lečenja. Stoga, potrebno je poboljšati komunikaciju između zdravstvenih radnika i pacijenata tokom hospitalizacije i prilikom otpusta.
Source:
Arhiv za farmaciju, 2022, 72, 4 suplement, S315-S316
Publisher:
Savez farmaceutskih udruženja Srbije (SFUS)
Note:
VIII Kongres farmaceuta Srbije sa međunarodnim učešćem, 12-15.10.2022. Beograd