Why do we need a pharmacist database and a reminder of the pharmacist's job description?
Zašto nam je potrebna baza farmaceuta i podsećanje na opis poslova magistra farmacije?
Authors
Milijić Petrović, Valentina
Marković, Mirjana
Pavlović, Dragana
Buha-Đorđević, Aleksandra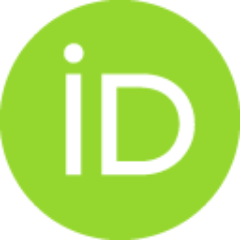 Popović, Ivana
Anđelković, Jasna
Stojkov, Svetlana
Gigov, Slobodan
Drenić, Dušan
Conference object (Published version)

Abstract
Exact number of masters of pharmacy, level of their education, and jobs they are engaged in is not known in Serbia. The number of pharmacists employed in health institutions in Serbia is known (data is regularly updated by Pharmaceutical Chamber of Serbia (FCC) because pharmacists must be licensed and registered). According to the FCC, in Serbia, there are 6,814 Masters of Pharmacy licensed to work in healthcare institutions (1). However, their arrangement and number by pharmacy, type and level of services are unknown. Although all health institutions are now obliged to register through Business Registers Agency (2), actual number of pharmacies and number of responsible pharmacists per pharmacy remained invisible. The big question is whether all masters of pharmacy are aware of their legal obligations, responsibilities, and professional opportunities. The number of masters of pharmacy employed in other sectors is completely unknown. There is no register of colleagues with co
...
mpleted health and academic specializations, master and doctoral studies. The legal opportunity to acquire title of subspecialist in pharmacy should be used and enable further training and recognition of work to colleagues who deal with narrowly specialized pharmaceutical jobs. Funds for creating database of pharmacists (who they are, what positions they hold, and what their level of education is) are minimal. It is only necessary to recognize the importance of such database and connect key stakeholders. The intersection of current situation would enable development and improvement of pharmaceutical profession and would be step forward towards modernization of Serbian health care system.
U Srbiji nije poznat precizan broj magistara farmacije, stepen njihovog poslediplomskog obrazovanja i radna mesta na kojima su angažovani. Broj farmaceuta zaposlenih u zdravstvenim ustanovama u Srbiji je poznat (podatke redovno ažurira Farmaceutska komora Srbije (FKS), jer farmaceuti moraju imati licencu i moraju biti upisani u FKS). Prema podacima FKS u Srbiji 6.814 magistara farmacije poseduje licencu za rad u zdravstvenim ustanovama (1). Ipak, njihov raspored i broj po apotekama, vrsta i nivoi njihovih usluga su nepoznati. Nakon promene zakonske regulative, sada sve zdavstvene ustanove imaju obavezu da se registruju preko Agencije za privredne registre (2), i dalje je ostao nevidljiv stvaran broj apoteka i odgovornih farmaceuta po svakoj apoteci. Veliko je pitanje i da li su svi magistri farmacije svesni svojih zakonskih obaveza, odgovornosti i profesionalnih mogućnosti. Broj magistara farmacije zaposlenih u ostalim sektorima je potpuno nepoznat. Ne postoji ni registar ko
...
lega sa završenim zdravstvenim i akademskim specijalizacijama, magistarskim i doktorskim studijama. Zakonsku mogućnost za sticanje zvanja subspecijalista u farmaciji treba iskoristiti i omogućiti dalje usavršavanje i priznavanje rada kolegama koji se bave uskostručnim farmaceutskim poslovima (npr. onkološka farmacija). Sredstva za izradu baze farmaceuta (ko su, na kojim pozicijama rade i kog su nivoa obrazovanja) su minimalna, a ljudski resursi već postoje. Potrebno je samo prepoznati važnost ovakve baze i povezati ključne zainteresovane strane (FKS, Privrednu komoru Srbije, akademiju, Savez farmaceutskih udruženja Srbije, farmaceutsku industriju). Presek zatečenog stanja putem baze farmaceuta bi omogućio dalji razvoj i unapređenje farmaceutske struke, i bio bi korak napred ka modernizaciji zdravstvenog sistema Srbije.
Source:
Arhiv za farmaciju, 2022, 72, 4 suplement, S345-S346
Publisher:
Savez farmaceutskih udruženja Srbije (SFUS)
Note:
VIII Kongres farmaceuta Srbije sa međunarodnim učešćem, 12-15.10.2022. Beograd