An Overview of a Supervision of the Quality of Work in Pharmacies in Belgrade in 1888
Prikaz jednog nadzora nad kvalitetom rada apoteka u Beogradu 1888. godine
Authors
Arsić, Jasmina
Krajnović, Dušanka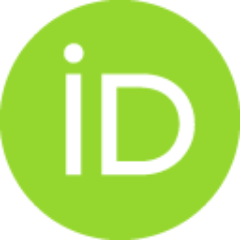 Conference object (Published version)

Abstract
In the ninth decade of the 19 th century, significant changes took place in the regulation of work in pharmacies. Medical Department of the Ministry of Internal Affairs dealt with difficulties in establishing a pharmacy network in the newly liberated parts of Serbia, as well as one state chemist, as a regular member of all the boards of supervision in Serbia. The paper aims to present the results of a regular supervision of the quality of work of six out of seven existing pharmacies in Belgrade in 1888 (except for one newly opened which was inspected at the opening). Method of historical analysis by using the primary and the secondary data sources was applied. The supervision included the control of staff, equipment, content and quality of medicines in the pharmacies. The Board of Supervision consisted of the state chemist, Dr. Ferdinand Shams, a city physicist and a representative of the Belgrade police authority. One of the pharmacies completely fulfilled the conditions, fo
...
ur pharmacies fulfilled partially, while only one pharmacy did not fulfill the conditions at all, provided by the Law on Regulation of the Medical Profession and Public Health (1881) (1). The subsequent control of work, carried out six months later, showed that irregularities were only partially corrected. The Board left the owners 45 days to correct all the identified irregularities. Supervision of the pharmacy affairs in Belgrade at the end of the 19th century pointed out the irregularities needed to be eliminated in order to continue working.
U devetoj deceniji XIX veka nastale su značajne promene u regulisanju rada apoteka. Sanitetsko odeljenje Ministarstva unutrašnjih dela suočavalo se, kako sa poteškoćama u uspostavljanju mreže apoteka u novooslobođenim krajevima Srbije, tako i sa jednim državnim hemičarom, kao redovnim članom svih komisija za nadzor u Srbiji. Cilj rada je da se prikažu ishodi redovnog nadzora nad kvalitetom rada šest, od postojećih sedam apoteka u Beogradu 1888.godine (izuzev jedne novootvorene koja je bila pregledana pri otvaranju). U radu je primenjena metoda istorijske analize uz korićenje primarnih i sekundarnih izvora podataka.Nadzor je obuhvatao kontrolukadrova, opreme, sadržaja i kvaliteta lekova u apotekama. Komisiju su činili: državni hemičar dr FerdinandŠams, gradski fizikus i predstavnik policijske vlasti Beograda. Jedna apoteka je u potpunosti ispunjavala predviđene uslove, četiri apoteke su delimično ispunjavale uslove, dok jedna apoteka uopšte nije ispunjavala uslove predviđene
...
Zakonom o uređenju sanitetske struke i čuvanju narodnog zdravlja (1881) (1). Naknadna kontrola rada, obavljena šest meseci kasnije, pokazala je da su delimično ispravljene nepravilnosti u radu. Komisija je vlasnicima ostavila treći rok od 45 dana za ispravku svih utvrđenih nepravilnosti. Nadzor nad apotekarskim poslovanjem u Beogradu krajem XIX veka ukazao je na niz nepravilnosti koje su morale biti otklonjene kako bi se nastavilo sa radom.
Source:
Arhiv za farmaciju, 2022, 72, 4 suplement, S375-S376
Publisher:
Savez farmaceutskih udruženja Srbije (SFUS)
Note:
VIII Kongres farmaceuta Srbije sa međunarodnim učešćem, 12-15.10.2022. Beograd