The involvement of serotonergic mechanisms in the antinociceptive effect of metformin
Učešće serotonergičkih mehanizama u antinociceptivnom dejstvu metformina
Authors
Lasica, Anđelka
Tomić, Maja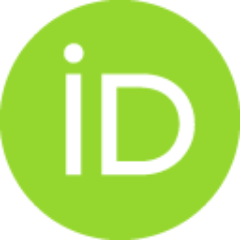 Nastić, Katarina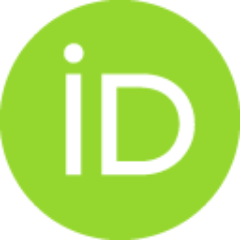 Pecikoza, Uroš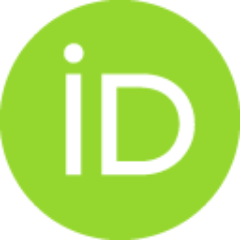 Micov, Ana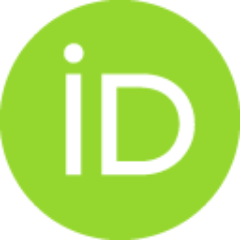 Stepanović-Petrović, Radica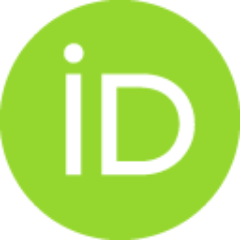 Conference object (Published version)

Abstract
Metformin, a well-known antidiabetic drug, has been shown to possess analgesic properties in inflammatory pain models, but the mechanisms of its antinociceptive effects are not completely understood (1,2). We aimed to examine the involvement of serotonergic mechanisms in metformin-induced antinociception in a model of inflammatory pain, using the formalin test in mice. Firstly, we examined the antinociceptive effects of intraperitoneally administered metformin in the first and second phase of the test. Then, the involvement of serotonergic receptors was evaluated by intraperitoneally pretreating mice with a 5-HT1B/1D (GR127935) or 5-HT1A receptor antagonist (WAY100635). Further, we examined the effect of metformin after depletion of endogenous serotonin with a tryptophan-hydroxylase inhibitor (PCPA; applied intraperitoneally for 4 days). Additionally, to avoid misinterpretation of motor incoordination, we performed the rotarod test with the highest tested metformin dose. Met
...
formin (50-200 mg/kg) produced significant and dose-dependent antinociceptive effects (17-81%) in the second (inflammatory) phase of the test. Pretreatment with antagonists significantly reduced the antinociceptive effect of metformin (150 mg/kg). GR127935 inhibited the effects of metformin by 67% (1 mg/kg) and 100% (3 mg/kg), whereas the inhibitory effects for WAY100635 were 19% (1 mg/kg) and 68% (3 mg/kg). Depletion of serotonin with PCPA (100 mg/kg/day) significantly reduced the antinociceptive effects of higher metformin doses (150 and 200 mg/kg). Metformin (200 mg/kg) had no influence on rotarod performance. This study demonstrates that 5-HT1B/1D and 5-HT1A receptors are involved in metformin's antinociceptive effects and that metformin's action on these receptors seems to be indirect (mediated by endogenous serotonin released by metformin).
Metformin je dobro poznat antidijabetik, za koji je pokazano da poseduje analgetička svojstva u modelima inflamatornog bola. Međutim, mehanizmi njegovog antinociceptivnog dejstva nisu u potpunosti rasvetljeni (1,2). Cilj ovog rada je bio ispitati učešće serotonergičkih mehanizama u antinociceptivnom dejstvu metformina u inflamatornom modelu bola – korišćenjem formalinskog testa kod miševa. Inicijalno su ispitani antinociceptivni efekti metformina, nakon intraperitonealne primene, u prvoj i drugoj fazi testa. Uključenost serotoninskih receptora je procenjena nakon intraperitonealne primene antagonista 5-HT 1B/1D (GR127935) ili 5-HT1A (WAY100635) receptora. U nastavku eksperimenata, efekat metformina je ispitan nakon deplecije endogenog serotonina, primenom inhibitora triptofan-hidroksilaze (PCPA; primenjen intraperitonealno tokom 4 dana). Dodatno, efekat najveće testirane doze metformina je ispitan u rotarod testu, kako bi se isključila mogućnost pogrešnog tumačenja motorne i
...
nkoordinacije. Metformin (50-200 mg/kg) je pokazao značajno i dozno-zavisno antinociceptivno dejstvo (17-81%) u drugoj (inflamatornoj) fazi testa. Primena antagonista je značajno smanjila antinociceptivni efekat metformina (150 mg/kg). GR127935 je inhibirao efekte metformina za 67% (1 mg/kg) i 100% (3 mg/kg), dok su inhibitorni efekti WAY100635 bili 19% (1 mg/kg) i 68% (3 mg/kg). Deplecija serotonina korišćenjem PCPA (100 mg/kg/dan) je značajno smanjila antinociceptivne efekte metformina primenjenog u većim dozama (150 i 200 mg/kg). Metformin (200 mg/kg) nije imao značajan uticaj na performanse miševa u rotarod testu. Ova studija je pokazala uključenost 5-HT1B/1D i 5-HT1A receptora u antinociceptivnom dejstvu metformina, koje je verovatno posledica indirektnog uticaja leka na receptore (posredstvom oslobađanja endogenog serotonina od strane metformina).
Source:
Arhiv za farmaciju, 2022, 72, 4 suplement, S448-S449
Publisher:
Savez farmaceutskih udruženja Srbije (SFUS)
Funding / projects:
Note:
VIII Kongres farmaceuta Srbije sa međunarodnim učešćem, 12-15.10.2022. Beograd