Biocompatible nanoemulsions as a tool for preclinical testing of CW-02-79, a pyrazoloquinolinone modulator of sigma-2 receptors: preformulation and formulation studies
Authors
Ilić, Tanja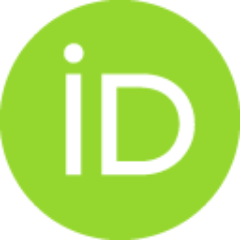 Stanković, Tijana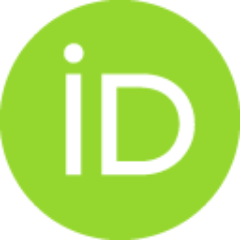 Mitrović, Jelena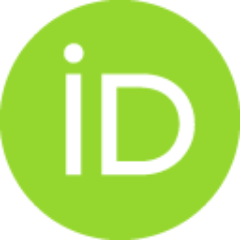 Pantelić, Ivana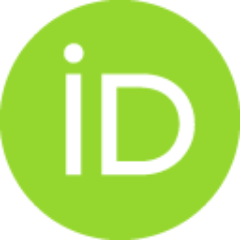 Dobričić, Vladimir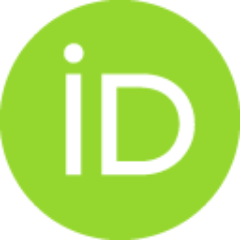 Cook, James M.
Savić, Miroslav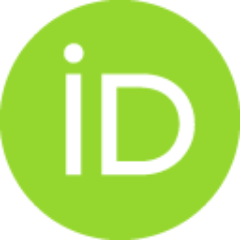 Savić, Snežana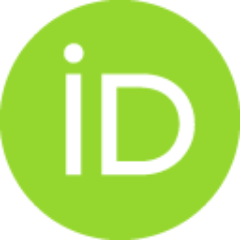 Conference object (Published version)

Abstract
INTRODUCTION Recently, the modulation of sigma-2 receptors localized in the brain is proposed to be linked with regulation of mood, anxiety, and cognition [1]. Hence, we hypothesized that novel patent-protected ligand of the pyrazoloquinolinone chemotype (CW-02-79) with a substantial binding affinity for sigma-2 receptors may have a distinct pharmacological profile useful for the treatment of mood, anxiety, and/or cognitive symptoms that usually accompany numerous psychiatric and neurodegenerative disorders. Having in mind that the neuroimmune mechanisms play an important role in pathogenesis of various emotional and cognitive impairments, we aim to test whether modulation of sigma-2 receptors with CW-02-79 results in substantial improvements in neuroimmune and/or behavioral outputs in in vitro cell platforms consisting of human induced pluripotent stem cells and in vivo animal models made to mimic a compromised neuroimmune status. However, very low water solubility of CW-02-79 hinder
...
s its administration and reliable efficacy and safety in vitro/in vivo evaluation. In order to avoid usage of non-physiological solvents/vehicles such as dimethyl sulfoxide and consequently, vehicle-related safety issues, nanoemulsions based on biocompatible excipients could be a promising tool for effective preclinical testing of the selected drug candidate. Therefore, firstly, this study aimed to develop biocompatible nanoemulsions (NEs), as carrier for CW-02-79, tailored for the described preclinical studies, using high pressure homogenization (HPH) method. As a first step, preformulation studies were performed to obtain insight into the key properties of CW-02-79 required for further stages of formulation development. Afterward, during NE preparation, the influence of formulation and process parameters on particle size was investigated to obtain NEs with small and uniform particle size suitable for parenteral administration. EXPERIMENTAL METHODS Materials For the preparation of NEs the following ingredients were used: CW-02-79 (synthesized at the Department of Chemistry and Biochemistry, University of Wisconsin—Milwaukee, WI, USA), medium-chain triglycerides (MCT) (Fagron GmbH & KG, Germany), castor oil, polysorbate 80, butylhydroxytoluene, glycerol (Sigma-Aldrich GmbH, Germany), soybean lecithin (Lipoid S75; Lipoid GmbH, Germany) and ultrapure water. Preformulation Studies The solubility of CW-02-79 in different oils and oil mixtures, distilled water, 0.1 M hydrochloride acid, phosphate buffer (pH 7.4), commonly used organic solvents (isopropanol, methanol and dimethyl sulfoxide) at 25 °C was investigated by the shake flask method. CW-02-79 concentration in the obtained supernatants was measured by LC-MS/MS. To gain certain insight into the physical state of CW-02-79, polarization microscopy and differential scanning calorimetry (DSC 1, Mettler–Toledo AG, Switzerland) were used. Preparation and Characterization of NEs Blank and CW-02-79-loaded NEs were prepared by varying the content of the oil phase (20%/30%, w/w) and process parameters (number of homogenization cycles), using hot HPH (EmulsiFlex-C3, Avestin Inc., Canada) at 800 bar and 50°C. The oil to surfactant ratio was kept constant (5:1, w/w) in all tested formulations. Droplet size (Z-ave), polydispersity index (PDI) and zeta potential (ZP) of corresponding NEs, after proper dilution, were determined using Zetasizer Nano ZS90 (Malvern Instruments Ltd., UK). Conductivity and pH value were measured by the conductometer (CDM230 Radiometer, Denmark) and pH meter (HI 9321, Hanna Instruments Inc, USA), respectively. RESULTS AND DISCUSSION Substance CW-02-79 appeared as a yellow powder, with broad particle size distribution. Results of the solubility study showed that, among the tested oils, the highest solubility of CW-02-79 was achieved in MCT-castor oil mixture (1:1, w/w) which was chosen as the oil phase for NE development. Elevated temperature (50°C) and presence of soybean lecithin as a solubilizer contributed to the loading of the target 2 mg/ml concentration, without precipitation during the storage. After the oil phase selection, blank and CW-02-79-loaded NEs were prepared by varying the content of oil phase, 20% and 30%, w/w (increasing the oil content would reduce the volume to be injected). Polysorbate 80 was added as an additional stabilizer and functional excipient due to its tendency to enhance brain uptake of drugs by acting as P-glycoprotein inhibitor, stealth agent or promoter of receptor-mediated endocytosis [2]. Simultaneously, the impact of the number of homogenization cycles on critical quality attributes of NEs (Z-ave and PDI) was tested. The observed increase in droplet size distribution (Figure 1) with increasing the number of homogenization cycles (> 8 cycles) could be attributed to over-processing (probably caused by increased droplet collision and re-coalescence rates or by insufficient emulsifier concentration in relation to the increasing interfacial area). Interestingly, although larger oil volume fractions generally lead to increased droplet collisions and hence larger droplet size [3], no statistically significant difference regarding droplet size was observed between formulations prepared with 20 and 30% of the oil phase (at 7 HPH cycles, 800 bar, 50°C). Likewise, a relatively narrow particle size distribution (PDI < 0.15) was observed, suggesting that the developed NEs were suitable for parenteral application. Moreover, satisfactory values were observed for all other tested physicochemical parameters (Table 2). Absolute ZP values were above 30 mV, indicating good stability of the system. Furthermore, the incorporation of CW-02-79 did not exert any influence on NE physicochemical properties, irrespective of the oil content. In conclusion, although the formulation prepared with 30% of the oil phase had satisfying physicochemical properties, its relatively high viscosity can restrict syringeability and injectability. On the other hand, owing to satisfying solubilization capacity for CW-02-79 as well as small and uniform droplet size and low viscosity, NE prepared with 20% of the oil phase represents a promising carrier worth exploring further to support the preclinical progress of CW-02-79.
Keywords:
nanoemulsions / particle size / sigma-2 receptors / CW-02-79 / formulation development
Source:
4th European Conference on Pharmaceutics, 20 - 21 March 2023, Marseille, France, 2023
Funding / projects: