In vitro estimation and characterization of drug-plasma protein interaction
In vitro procena i karakterizacija lek‐plazma protein interakcije
Authors
Obradović, Darija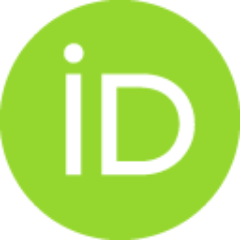 Vujić, Zorica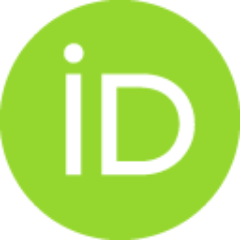 Conference object (Published version)

Abstract
The characterization of drug-protein plasma interactions is a routinely performed part of drug discovery process. The unbound concentration of the drug depends on the binding affinity to plasma proteins, which consequently affects its therapeutic effect, absorption, distribution, metabolism and excretion (1). The most important plasma proteins are human serum albumin (HSA), lipoproteins and alpha-1 acid glycoproteins (AGP). The liquid chromatography can be successfully used for in vitro estimation of plasma protein binding affinity using HSA or AGP modified silica gel as a stationary phase (2). The interaction with HSA has been tested for a wide range of 33 pharmacologically active compounds including dipeptidyl peptidase IV inhibitors, angiotensin-converting enzyme inhibitors, β-blockers, calcium channel blockers and serotonin/dopamine receptor ligands under reversed-phase conditions. The drug-HSA interaction was interpreted by using the retention modeling, and by selecting
...
the most significant structural characteristics that have an influence on the retention mechanism. The small structural differences, which are reflected in different lipophilicity and polarity, affect the drug-HSA interaction. The retention of the compounds was successfully defined by using the quadratic equation. The isocratic (logk(14%)) and extrapolated factors (b0(LSS)) showed a high correlation with the experimentally available data, and in silico estimated affinity for HSA. The structural properties and charged parts of the molecule surface have been found to significantly affect the HSA mechanism. The obtained results can be successfully applied in further optimization of the structural characteristics of the newly synthesized compounds in order to achieve the desired therapeutic and pharmacokinetic effect.
Karakterizacija interakcije novosintetisanih jedinjenja sa plazma proteinima je rutinski deo procesa proizvodnje i otkića novih lekova. Slobodna koncentracije lekovite supstance zavisi od stepena vezivanja za proteine plazme, što posledično utiče na njen terapijski efekat, apsorpciju, distribuciju, metabolizam i izlučivanje (1). Najznačajniji plazma proteini su humani serumski albumin (HSA), lipoproteini i alfa-1 kiseli glikoproteini (AGP). Tečna hromatografija se uspešno koristi za in vitro procenu afiniteta vezivanja lekovite supstance za plazma proteine primenom modifikovane silika gel stacionarne faze sa HSA-om ili AGP-om, i korišćenjem mobilne faze čiji sastav simulira fiziološke uslove (2). Za širok spektar 33 farmakološki aktivnih jedinjenja koja uključuju inhibitore dipeptidil peptidaze IV, inhibitore angiotenzin konvertujućeg enzima, β-blokatore, blokatore kalcijumovih kanala i ligande serotoninskih/dopaminskih receptora ispitana je interakcija sa HSA-om u uslovima
...
reverzno-fazne tečne hromatografije. Lek-plazma protein interakcija je definisana na osnovu mehanizma zadržavanja na HSA stacionarnoj fazi, primenom metode retencionog modelovanja, kao i izdavajanjem najznačajnijih strukturnih karakteristika koje utiču na retenciono ponašanje. Utvrđeno je da male strukturne razlike, koje se ogledaju u različitoj lipofilnosti i polarnosti, utiču na interakciju sa HSA-om. Kvadratnim modelom je uspešno definisano retenciono ponašanje ispitivanih jedinjenja. Izokratski (logk(14%)) i ekstrapolisani retencioni faktor (b0(LSS)) su pokazali visok stepen slaganja sa eksperimentalno dostupnim i in silico procenjenim afinitetom za HSA. Ustanovljeno je da strukturna svojstva (broj dvostrukih veza, aromatični prstenovi, benzil, arlil supstituenti) i naleketrisani fragmenti površine molekula značajno utiču na HSA interakciju. Dobijeni rezultati se mogu uspešno primeniti u daljoj optimizaciji strukturnih karakteristika novosintetisanih jedinjenja i postizanja željenih terapijskih i farmakokinetičkih ciljeva.
Source:
Arhiv za farmaciju, 2022, 72, 4 suplement, S546-S547
Publisher:
Savez farmaceutskih udruženja Srbije (SFUS)
Funding / projects:
Note:
VIII Kongres farmaceuta Srbije sa međunarodnim učešćem, 12-15.10.2022. Beograd