Cardiotoxicity: Importance of biomarkers
Kardiotoksičnost: Važnost biomarkera
Authors
Kostadinović, Jelena
Popadić, Višeslav
Klašnja, Slobodan
Klisić, Aleksandra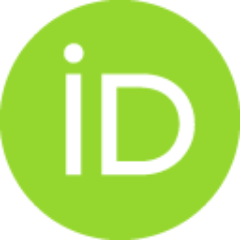 Kotur-Stevuljević, Jelena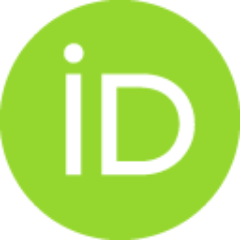 Andrić, Zoran
Zdravković, Marija
Article (Published version)

Abstract
The clinical efficacy of chemotherapy, as a recognized therapeutic approach for malignant diseases, usually has certain limitations due to its cardiotoxicity (CT) and consequent cardiomyopathy, or even heart failure. CT is defined as any cardiac injury connected with oncology treatment, whether it is chemo -, radio -, targeted or immunotherapy, or cancer by itself, and it represents a great challenge for clinicians in everyday practice. A wide spectrum of factors related t o chemotherapy (type of drug, dose during each cycle, cumulative dose, schedule, method of application, combination with other cardiotoxic drugs or association with radiotherapy) and patient characteristics (age, presence of cardiovascular risk factors, pr evious cardiovascular disease) are the determining factors that influence the frequency of CT. Imaging methods for morphological and functional monitoring of the
...
heart muscle are used for monitoring CT. The quest for diagnostic tools for early CT detection is of great significance. In line with this, the measurement of some cardiac biomarkers has found its place in clinical settings as an early determinant of myocardial injury. Therefore, in this review article, special attention will be paid to certain wel l-established, as well as certain novel cardiac biomarkers, and their role in recognizing asymptomatic CT, in order to gain deeper insight into their diagnostic utility.
Klinička efikasnost hemioterapije, kao priznatog terapeutskog pristupa malignim bolestima, obično ima određena ograničenja zbog svoje kardiotoksičnosti (KT), te posledične kardiomiopatije, pa čak i srčane insuficijencije. KT se definiše kao svaka povreda miokarda povezana s lečenjem raka, uzimajući u obzir hemioterapiju, radioterapiju, biološku ili imunoterapiju, kao i sam karcinom, te predstavlja veliki izazov za kliničare u svakodnevnoj praksi. Širok spektar faktora povezanih s hemioterapijom (vrsta leka, doza tokom svakog ciklusa, kumulativna doza, raspored, način primene, kombinacija s drugim kardiotoksičnim lekovima ili povezanost s radioterapijom) i karakteristike bolesnika (dob, prisutnost faktora kardiovaskularnog rizika, prethodne kardiovaskularne bolesti), odlučujući su faktori koji utiču na učestalost KT. Za praćenje KT koriste se radiološke metode za morfološko i funkcionalno praćenje srčanog mišića. Potraga za dij agnostič
...
kim alatima za rano otkrivanje KT od velikog je značaja. U skladu s tim, merenje nekih srčanih biomarkera kao rane determinante povrede miokarda našlo je svoje mesto u kliničkim okruženjima. Stoga će u ovom preglednom članku posebna pažnja biti po sve ć ena nekim dobro utvrđenim, kao i nekim novim srčanim biomarkerima, i njihovoj ulozi u prepoznavanju asimptomatske KT, kako bi se stekao dublji uvid u njihovu dijagnostičku korisnost i neželjene efekte lekova koji se primenjuju u terapiji karcinoma.
Keywords:
cardiotoxicity biomarkers / anthracyclines / trastuzumab / biomarkeri kardiotoksičnosti / antraciklini / trastuzumab
Source:
Arhiv za farmaciju, 2023, 73, 1-16
Publisher:
Savez farmaceutskih udruženja Srbije (SFUS)