Altered high-density lipoprotein particle structure and antioxidant capacity in preeclampsia
Izmenjena struktura i antioksidativni kapacitet lipoproteinskih čestica visoke gustine u preeklampsiji
Authors
Banjac, Gorica
Ardalić, Daniela
Cabunac, Petar
Ivanišević, Jasmina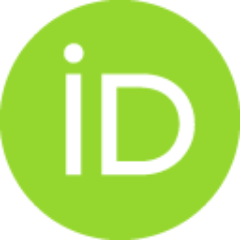 Vekić, Jelena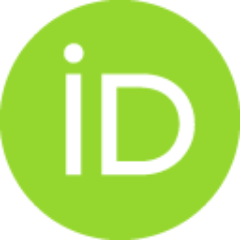 Miković, Željko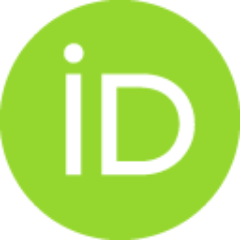 Stefanović, Aleksandra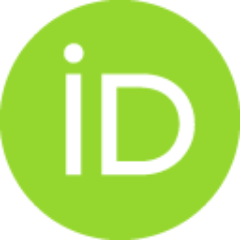 Article (Published version)

Abstract
Background/Aim. One of the complications that can oc- cur during pregnancy is the development of preeclampsia (PE). The main characteristics of this condition are high blood pressure and very often signs of kidney damage or other organ damage. The condition affects 5–7% of all pregnant women and is one of the main factors of maternal and perinatal morbidity and mortality worldwide. The aim of this study was to investigate the structural and functional modifications of high-density lipoprotein (HDL) particles during high-risk pregnancies (HRP) for PE development. Methods. The longitudinal prospective study included a to- tal of 91 pregnant women with a HRP for developing PE. Out of this total number, 71 women did not develop PE until delivery, and this group was designated as the group without PE (WPE). The rest of the 20 HRP women devel- oped PE before delivery and were designated as the PE group. The blood was sampled toward the end of each tri- mester and before the
...
delivery. The distribution of HDL particles was determined by the vertical 3–31% polyacryla- mide gradient gel electrophoresis method. The antioxidative capacity of HDL particles was measured by the activity of the HDL-associated enzyme – paraoxonase 1 (PON1). PON1 activity was determined by the method of kinetic spectrophotometry from serum samples. Results. The re- sults have shown that the proportions of HDL 2b particles significantly increased in the 2nd trimester (p ˂ 0.05) and remained increased until the end of pregnancy in the WPE group. PON1 activity was significantly higher in the 3 rd tri- mester (p < 0.05) of the WPE group. In the PE group, we found that the proportions of HDL 3a particles significantly decreased in the 2 nd trimester (p < 0.05) and remained de- creased until the end of pregnancy. PON1 activity has not changed in the PE group during pregnancy. Conclusion. Dyslipidemia in pregnancy could be associated with differ- ent modifications of HDL particles. The adaptive pregnancy mechanisms expressed as a functional modification of HDL particles in pregnant women who develop PE seem inade- quate and, therefore, lose their atheroprotective role.
Uvod/Cilj. Jedna od komplikacija koja se može javiti tokom trudnoće je razvoj preeklampsije (PE). Glavne karakteristike ovog stanja su visok krvni pritisak i vrlo često znaci oštećenja bubrega ili drugih organa. Ovo stanje pogađa 5–7% svih trudnica i jedan je od glavnih faktora morbiditeta i mortaliteta trudnica i fetusa ili novorođenčadi. Cilj ovog rada bio je ispitivanje strukturnih i funkcionalnih modifikacija lipoproteinskih čestica visoke gustine (high- density lipoprotein – HDL) u trudnoćama sa visokim rizikom (TVR) za razvoj PE. Metode. U longitudinalnoj prospektivnoj studiji učestvovala je ukupno 91 trudnica sa TVR od razvoja PE. Od ukupnog broja trudnica, kod njih 71, PE se nije razvila do kraja trudnoće i ova grupa je označena kao grupa bez PE (BPE). Kod preostalih 20 žena sa TVR se razvila PE do porođaja, i one su svrstane u grupu PE. Krv je uzimana za analizu na kraju svakog trimestra i pred porođaj. Raspodela HDL čestica je određivana metodom vertikalne ele
...
ktroforeze u 3–31% gradijentu poliakrilamidnog gela. Antioksidativni kapacitet HDL čestica je određivan na osnovu aktivnosti enzima paraoksonaze 1 (PON1) vezanog za HDL. Aktivnost PON1 u serumu je određivana metodom kinetičke spektrofotometrije. Rezultati. Rezultati su pokazali da se udeo HDL 2b čestica značajno povećao u drugom trimestru (p < 0,05) i ostao je povećan do kraja trudnoće u grupi BPE. Aktivnost PON1 bila je značajno veća u trećem trimestru (p < 0,05) kod ove grupe trudnica. Udeo HDL 3a čestica se značajno smanjio u drugom trimestru u PE grupi trudnica (p < 0,05) i ostao je snižen do kraja trudno će. Aktivnost PON1 enzima u PE gripi se nije menjala u toku trudnoće. Zaključak. Dislipidemija u trudnoći može biti posledica različitih modifikacija HDL čestica. Strukturne i funkcionalne modifikacije HDL čestica, kao jedan od adaptivnih mehanizama, kod trudnica kod kojih se razvila PE, nisu adekvatne i kao takve gube svoju ateroprotektivnu ulogu.
Keywords:
antioxidants / lipoproteins / hdl / preeclampsia / pregnancy / complications. / antioksidansi / lipoproteini / preeklampsija / trudnoća / komplikacije
Source:
Vojnosanitetski pregled, 2023, 80, 2, 121-127
Publisher:
Univerzitet odbrane - Vojnomedicinska akademija, Medicinski fakultet
Funding / projects: