Green pharmaceutical manufacturing: approaches and perspectives
"Zelena" proizvodnja lekova: pristupi i perspektive
Authors
Aleksić, Ivana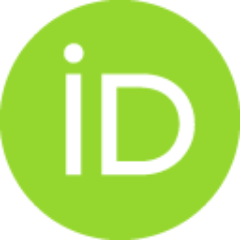 Conference object (Published version)

Abstract
Pharmaceutical industry is highly competitive, but tightly regulated industry which makes the introduction of changes and innovations quite challenging. Therefore, while being among the first industries to recognize the importance of moving towards sustainable, green manufacturing, changes are still being implemented slowly, mostly by some leading pharmaceutical companies. The reduction in energy consumption, carbon footprint and waste discharge has been recognized as the core of the pharmaceutical industry sustainability efforts. Particular attention has been given to implementation of green chemistry principles into development and production of active pharmaceutical ingredients, considering the significant environmental impacts of these processes (1). However, thorough environmental considerations are needed, from the introduction of more energy efficient approach in manufacturing sites design and logistic operations, replacement of traditional technological processes wit
...
h new, more environmentally friendly manufacturing concepts and operations in medicines production, to reduction of waste and/or its reuse for energy generation. Pharmaceutical companies have already started with transformation of its production sites into smart, green factories using renewable energy sources such as geothermal, wind, water and solar energy. Some of them have targeted its environmental goals to minimised or even zero carbon footprint in the near future, as well as significantly reduced water usage. To achieve such goals further changes are expected, including the replacement of commonly used technological processes (associated with high energy consumption and usage of organic solvents) with innovative technologies. Conventional granulation and tablet coating methods, involved in production of solid dosage forms, are example of methods that considerably contribute to overall greenhouse gas emissions from pharmaceutical manufacturing plants. The variety of solvent-free and environmentally friendly granulation and coating methods have been developed and intensively investigated (2, 3), but strict and high regulatory demands usually lead to a reluctance of pharmaceutical industry to implement the novel technologies. The introduction of automation and continuous manufacturing is also expected to reduce the environmental impact of pharmaceutical manufacturing due to the decreased waste generation, improved operational and energy efficiency.
Farmaceutska industrija je visoko konkurentna, ali strogo regulisana zbog čega je uvođenje promena i inovacija u proizvodnji lekova prilično izazovno. Upravo iz tih razloga, u farmaceutskoj industriji, koja je među prvima prepoznala važnost prelaska na održivu, zelenu proizvodnju, promene se i dalje uvode relativno sporo, uglavnom od strane vodećih farmaceutskih kompanija. Kao ključni elementi u težnji farmaceutske industrije ka održivosti prepoznati su smanjena potrošnja energije, smanjenje ugljeničnog otiska i ispuštenog otpada. Posebna pažnja je posvećena primeni principa zelene hemije u razvoju i proizvodnji lekovitih supstanci, imajući u vidu značajan uticaj ovih procesa na životnu sredinu (1). Međutim, potrebna su temeljnija ekološka razmatranja, počev od primene energetski efikasnijih pristupa u dizajnu proizvodnih pogona i logističkih operacija, preko zamene tradicionalnih tehnoloških postupaka u proizvodnji lekova novim, ekološki prihvatljivijim proizvodnim koncepti
...
ma i postupcima, do smanjenog generisanja otpada i/ili upotrebe otpada za proizvodnju energije. Neke farmaceutske kompanije su već počele sa preuređenjem svojih proizvodnih pogona u pametne, zelene fabrike koje koriste obnovljive izvore energije, kao što su geotermalna, solarna energija, energija vetra ili vode. Neke od kompanija su postavile kao svoje ekološke ciljeve za blisku budućnost minimalan ili čak ugljenični otisak jednak nuli, kao i znatno smanjenu potrošnju vode. Kako bi se ovakvi ciljevi mogli dostići biće potrebne dalje promene, uključujući zamenu uobičajeno primenjivanih tehnoloških postupaka (koje prati visoka potrošnja energije i upotreba organskih rastvarača) inovativnim tehnologijama. Konvencionalne metode granulacije i oblaganja, koje se primenjuju u proizvodnji čvrstih farmaceutskih oblika, predstavljaju primer postupaka u proizvodnji lekova koji znatno doprinose emisiji gasova koji izazivaju efekat staklene bašte. Razvijene su i intenzivno se istražuju različite, ekološki prihvatljive metode granulacije i oblaganja, odnosno metode koje ne podrazumevaju upotrebu rastvarača (2, 3). Međutim, u farmaceutskoj industriji je, usled strogih regulatornih zahteva, često prisutno izvesno oklevanje kada je u pitanju uvođenju novih tehnologija. Očekuje se da će i uvođenje automatizacije i kontinuirane proizvodnje doprineti manjem uticaju proizvodnje lekova na životnu sredinu, usled manje količine otpada i poboljšane operativne i energetske efikasnosti.
Source:
Arhiv za farmaciju, 2021, 71, 5 suplement, S14-S15
Publisher:
Savez farmaceutskih udruženja Srbije (SFUS)
Note:
Drugi naučni simpozijum Saveza farmaceutskih udruženja Srbije sa međunarodnim učešćem, 28. 10. 2021. Beograd