Organic and natural cosmetic products ‐ who benefits the most?
Organski i prirodni kozmetički proizvodi ‐ ko ima najviše koristi od njih?
Authors
Vasiljević, Dragana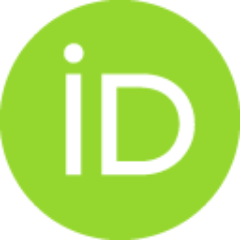 Conference object (Published version)

Abstract
A demand for natural cosmetic products is increasing, especially in the EU countries and the rest of the world, as the consumer awareness has increased for the preservation of the environment and natural resources, but above all with the belief that these products are safe and "healthy". The current regulations on cosmetic products in the EU and the Republic of Serbia do not recognize organic and natural cosmetic products as a special category, so these products must meet all the requirements of these regulations in terms of quality, efficacy and safety. However, due to the great interest of consumers and manufacturers, there is a need to adopt special (additional) requirements for organic and natural cosmetic products. Although, for now, there are no mandatory international regulations in this area, the most important standards are: COSMOS, NATRUE and ISO 16128 (1-3). Despite certain differences, these standards stand out in terms of their main objectives: promoting the use
...
of organic agriculture products, and respecting biodiversity, responsible use of natural resources and respecting the environment, using processing and manufacturing that are clean and respectful of human health and the environment, and integrating and developing the concept of "Green Chemistry" (3). Organic and natural cosmetic products are made from selected raw materials, most often of plant origin, that are allowed for their production and processed with permitted physical and chemical processes. The use of ingredients of animal origin is also allowed, if that ingredient is produced by an animal naturally (it must not be part of an animal), such as lanolin, beeswax, honey. The use of the ingredient from petrochemical origin (liquid and solid paraffin, petrolatum/ white soft paraffin), silicone oils, nanomaterials, ingredients that are GMOs, synthetic fragrances, dyes and preservatives are forbidden (1). Great attention is paid to the packaging of organic and natural cosmetic products. The amount of packaging material should be reduced to the minimum necessary, and the amount of packaging material that can be reused or recycled should be increased. The use of plastic materials (PVC, polystyrene, etc.), which are not biodegradable is forbidden (3). Today, the quality, efficacy and safety of all cosmetic products are taken for granted. However, the use of organic and natural cosmetic products has a great impact on the preservation of the environment and natural resources. The adoption of binding international legal regulations in this area is very important.
Povećana potražnja za prirodnim i organskim kozmetičkim proizvodima, u zemljama EU i u svetu, posledica je porasta svesti potrošača za očuvanjem životne sredine i prirodnih resursa, ali i verovanjem da su ti proizvodi "zdraviji" i bezbedniji u poređenju sa konvencionalnim kozmetičkim proizvodima. Važeći zakonski propisi o kozmetičkim proizvodima u zemljama EU i Republici Srbiji ne prepoznaju organske i prirodne kozmetičke proizvode kao posebnu kategoriju, pa i ovi proizvodi moraju zadovoljiti sve zahteve zakonskih propisa u pogledu kvaliteta, efikasnosti i bezbednosti. Međutim, zbog velike zainteresovanosti potrošača i proizvođača nametnula se potreba za usvajanjem posebnih (dodatnih) zahteva za organske i prirodne kozmetičke proizvode. Iako, za sada, ne postoje obavezujući međunarodni zakonski propisi u ovoj oblasti, najznačajnijim se mogu smatrati standardi: COSMOS (od 2010. godine), NATRUE (od 2007. godine) i ISO 16128 (1-3). Prvi deo ISO standarda 16128 (Definicije sasto
...
jaka) usvojen je 2016. godine, a drugi (Kriterijumi za sastojke i proizvode) 2017. godine. Iako se očekivalo da će usvajanje ISO standarda bliže urediti ovu oblast, predstavnici vodećih evropskih udruženja za prirodne i organske kozmetičke proizvode navode da ISO standard 16128 ima brojne nedostatke (1). I pored određenih razlika, navedeni standardi kao svoje glavne ciljeve ističu odgovorno korišćenje prirodnih resursa i poštovanje životne sredine, korišćenje postupaka koji su "čisti" i koji poštuju zdravlje ljudi i životnu sredinu, kao i integrisanje i razvoj koncepta "Zelene hemije" (3). Organski i prirodni kozmetički proizvodi se izrađuju od odabranih sirovina, najčešće biljnog porekla (npr. biljni ekstrakti, biljna ulja, masti i voskovi, masne kiseline i masni alkoholi, etarska ulja i dr.) koje su dozvoljene za njihovu izradu i obrađene dozvoljenim fizičkim i hemijskim postupcima. Dozvoljena je i upotreba sastojaka životinjskog porekla, ukoliko je taj sastojak proizvod životinje (npr. lanolin, pčelinji vosak, med), a ne sme biti deo životinje. Zabranjena je upotreba sirovina dobijenih iz nafte (tečni i čvrsti parafin, petrolatum/vazelin), silikonskih ulja, nanomaterijala, genetski modifikovanih sirovina, sintetičkih mirisa, boja i konzervanasa (1). Pakovanju organskih i prirodnih kozmetičkih proizvoda se posvećuje velika pažnja. Količinu pakovnog materijala treba svesti na neophodni minimum, a treba povećati količinu materijala za pakovanje koji se može ponovo upotrebiti ili reciklirati. Zabranjena je upotreba plastičnih materijala (PVC, polistiren i dr.), koji nisu biodegradabilni (3). Danas se kvalitet, efikasnost i bezbednost svih kozmetičkih proizvoda podrazumeva. Ali, upotreba organskih i prirodnih kozmetičkih proizvoda ima veliki uticaj na očuvanje životne sredine i prirodnih resursa. Zato je usvajanje obavezujućih međunarodnih zakonskih propisa u ovoj oblasti od izuzetnog značaja.
Source:
Arhiv za farmaciju, 2021, 71, 5 suplement, S26-S27
Publisher:
Savez farmaceutskih udruženja Srbije (SFUS)
Note:
Drugi naučni simpozijum Saveza farmaceutskih udruženja Srbije sa međunarodnim učešćem, 28. 10. 2021. Beograd