Contribution to development of new microvolume/microconcentration quantitative analyze: Determination of morphine
Doprinos razvoju nove mikrozapreminske/mikro-koncentracione kvantitativne analize - određivanje morfina
Authors
Pejić, Nataša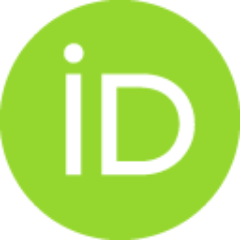 Anić, Slobodan
Mijatović, Miroslav
Milenković, Svetozar
Ćirić, Jasna
Grozdić, Tomislav D.
Article (Published version)

Abstract
The results of investigation of a new kinetic analytical method for microquantitative (microconcentration/microvolume) determination of morphine is given. This method is based on potentiometric monitoring of the concentration perturbations of the Bray-Liebhafsky reaction as the oscillatory reaction system being in a stable non-equilibrium stationary state close to a bifurcation point. The experiments are carried out in an open reactor at T=310 K. The response of the matrix system to perturbations by different concentrations of morphine ethanolic solutions is followed by a Pt-electrode. In the concentration range from 0.11 to 2.90 μg mL-1 (3.14´10-7 - 7.65´10-6 mol dm-3) of morphine, a linear response of the maximal potential shift versus the logarithm concentrations of morphine is found. The average relative standard deviation of morphine determination in 5% ethanol solution is 5,4%. The detection limit of the morphine concentration is 41 ng mL-1. The accuracy of the method is 98.5%. T
...
he method is simple, reliable and cheap.
Daju se rezultati istraživanja nove kinetičke metode mikrozapreminskog/mikrokoncentracionog određivanja morfina. Ona se zasniva na potenciometrijskom praćenju odgovora analitičke matrice - nelinearnog reakcionog sistema Bray-Liebhafsky u neravnotežnom stacionarnom stanju u blizini bifurkacione tačke na impulsne perturbacije različitim količinama alkoholnog rastvora alkaloida morfina. U uslovima korišćene izotermalne (T=310 K) analitičke matrice, koja je realizovana u protočnom dobromešajućem reaktoru, promena potencijala Pt-oksidoredukcione elektrode izazvana perturbacijom sa morfinom u odnosu na potencijal koji karakteriše neravnotežno stacionarno stanje neperturbovane analitičke matrice, pokazuje linearnu zavisnost od logaritma količine morfina u području od 0,11-2,90 μg mL-1 (3,14x10-7 do 7,65x10-6 mol dm-3) morfina. Pri tome je srednja relativna standardna devijacija određivanja morfina u 5% alkoholnom rastvoru 5,4%, detekcioni limit 41 ng mL-1, a tačnost 98,5%. Metoda je jednostav
...
na pouzdana i jeftina.
Keywords:
morphine / microvolume/microconcentration analyze / kinetic analytical method / Bray-Liebhafsky oscillatory reaction / morfin / mikrozapreminska/mikrokoncentraciona analiza / kinetička metoda / Bray-Liebhafsky reakcija
Source:
Nauka, tehnika, bezbednost, 2003, 13, 1, 67-74
Publisher:
Institut bezbednosti, Beograd